The Top Ten Starting Pitchers of All Time
Creating this list has been really fun for me. I have gotten to explore stats of some of the games best starting pitchers that I would have never done otherwise. I have discovered a great website that I will continue to use on many of my articles.
At first I had no idea where to start so I thought of all the great starting pitchers I could, and then I used thebaseballpage.com to help me. I came up with 28 names of the greatest starting pitchers of all time. I assigned each a number and created match-ups using random.org. I got the number down to seven and then I decided the best three out of the seven remaining from the first round winners.
Thus, I had a top ten! So here are the top ten followed by an honorable mentions page of the next five.
#10 Greg Maddux
From July 31st 1993 to August 4th 1995 Greg Maddux had 57 starts. Over that span of two years, 56 of those were quality starts! In 36 of those starts, he pitched into the eigth inning or later! This just shows how he dominated the 1990's. Joe Morgan once made a quote about his famed accuracy: "Greg Maddux could put a baseball through a life saver if you asked him to".
#9 Sandy Koufax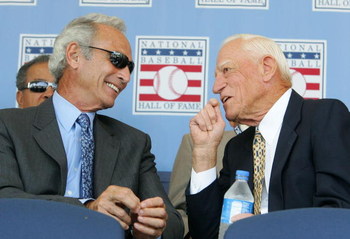 Sandy Koufax had two season that really stood out. With 26-8 and a 27-9 record he is the only pitcher since 1950 to be 18 games over .500 in back-to-back seasons. It's not like his arm was fresh when he did this, these were his final two seasons. He threw four no hitters including a perfect game in 1965. Also in 1965 he set a major league record for strike outs (382) and he also put up 27 complete games. I think it's fair to say Sandy Koufax was a beast on the mound.
#8 Randy Johnson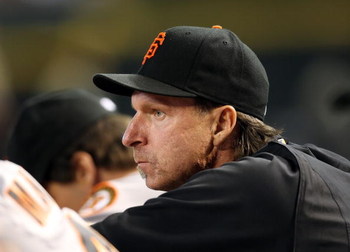 The intimidation factor was a must for this star in his early years in Seattle. The big lefty battled control problems early in his career and it is speculated even he didn't always know where the ball was headed. I could go on and on with the accomplishments for this power pitcher. Twenty-one strike outs in one game, 300 wins, and hitting a bird against the Giants in a spring training game. His nickname "the big unit" was given to him by SABR researcher, Frank Russo. He won a world series title with the Arizona DiamondBacks. During the title run he formed possibly the best righty/lefty combo in history with Curt Schilling. The big unit won his 300th game last week while pitching for the San Franciso Giants.
#7 John Smoltz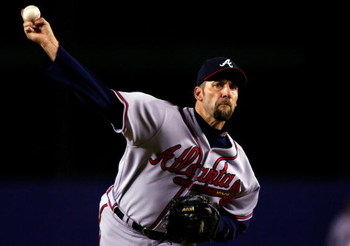 What can I say. The dude is a freak. He started his career as a starter, then transfered to a reliever, and then back to a starter again. One more time, he is currently a reliever for the Boston Redsox. Smoltz is the only player in Major League Baseball history to have 200 wins and 200 saves. John Smoltz is also the only player to win the Cy Young and Rolaids relief award. He is a seven time all-star and arguably the most durable pitcher of his era.
#6 Bob Gibson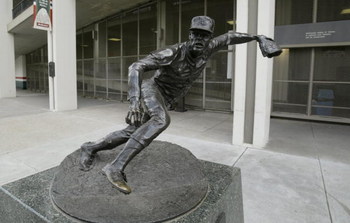 The photo above is a statue of former St. Louis Cardinals pitcher, Bob Gibson. That's right. He was that good. He has his own piece of clay made to look like him. The stud pictured above has over 3000 career strike outs and signed a contact with the Harlem Globe Trotters after scoring 15 points against them in a game while he played for Creighton. In 1968 he posted a 22-9 record. Oh yeah he also had 28 complete games. He was so good they actually left him in to finish off seven games which he lost. He basically won two Fall Classics single handedly for the Redbirds. He has been called the greatest big game pitcher of all time.
#5 Christy Mathewson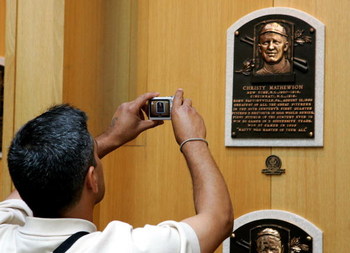 Christy Mathewson is famous for having not one, not two, but three complete games in one World Series. He had a stellar season in 1905 with a 1.28 ERA. He also led the National league in Wins, strikeouts and shut outs. His nickname was the "Big 6". Big 6 was a very fast train engine during his era. This should give you a clue of how good he was.
#4 Mordecai Brown
This guy was so good. However obviously that doesn't matter because Getty images doesn't have an image on file. Despite this, He has his own book, titled "Three Finger". A childhood accident caused him to lose mobility in two of his fingers. He later broke the other two fingers, cripling his hand forever. He threw a "natural sinker" for six different teams leading the Cubs to four pennants in five years. He may not be a house hold name, but he should be.
#3 Cy Young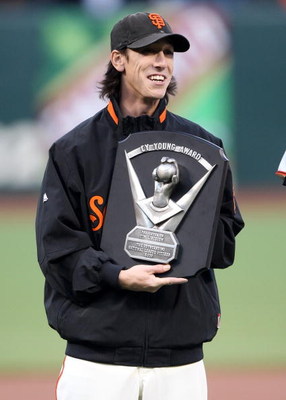 Another legend that Getty images doesn't have a picture of. I'm going to give him a pass on this one because Cy Young made his debut nearly 109 years ago! Above is Tim Lincecum holding the Cy Young award handed out each year to each leagues top pitcher. Cy Young started over 800 games and pitched 7000 innings and he claimed he never had a sore arm. He was particularly dominant in 1901 when he won the pitching triple crown. He led the league in Wins (33), Strike outs (158), and ERA (1.62). Do I need to say much more? He is truly an icon.
#2 Nolan Ryan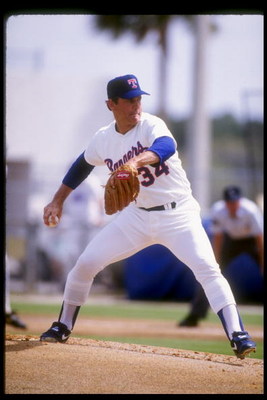 Finally someone who wasn't born before the depression. Nolan Ryan was a power pitcher who loved to "Buzz the towers". It was an effective strategy that earned him seven no hitters. Ryan threw those seven no no's on three different teams, also a record. He had a 47:13 strike out to walk ratio in his no hitters. He is the only pitcher to ever strike out Roger Maris, Mark McGwire, and Sammy Sosa. All three of these super stars are in the 500 home run club. A picture of him is found in the dictionary under "stud muffin".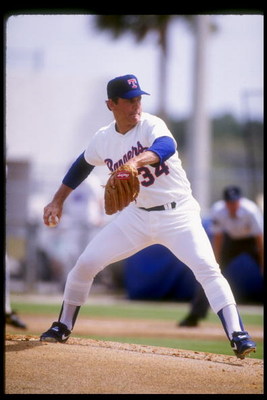 #1 Walter Johnson
He was one of the first pitchers inducted into the Baseball Hall of Fame(the other was Christy Mathewson). Johnson played for the Washington Senators for twenty years and led the organization to it's lone World Series title in 1924. In 1936 Walter Johnson tossed a silver dollar over a river in Virginia. It was recovered more than 50 years later. The coin itself went for 25,000. One more reason to believe Walter Johnson was a bonified stud: He is the only player in history to win 20 games and hit .400 in the same year. All of these reasons are compiled into one result of Walter Johnson being the best pitcher in Major League Baseball history.
Honorable mention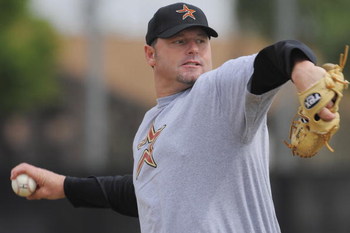 Here is the honorable mention I have selected. Not in any particular order.
1. Roger Clemens
2. Warren Spahn
3. Bob Feller
4. Tom Glavine
5. Lefty Grove
Roger Clemens quite possibly would be number one on this list if not for his listing in the Mitchel Report and his ongoing case with Brian McNamee.
"Spahn and Spain and pray for rain". I still laugh everytime I hear that Boston Braves battle cry. Warren Spahn was simply unbelievable and was #11 on my list.
Bob Feller, Tom Glavine, and Lefty Grove are the final honorable mentions. They were all great and I wish I could include them but I can't have 15 pitchers on a list for the top ten.
Thanks again
I want to give one more shout out to thebaseballpage.com and random.org. Without either one of these sites this article would not be possible.
Keep Reading