After dishing out a cool $60 million to have Phil Jackson man a front-office post, the New York Knicks are already looking toward seeing some returns on their costly investment.
Chris Herring of The Wall Street Journal shared a glimpse at New York's effort—vintage Jackson T-shirts:
That didn't take long. The shelves at the MSG store, ready to make some money. pic.twitter.com/8WIQbjTMk9

— Chris Herring (@HerringWSJ) March 18, 2014
The team's online shop has put up two Jackson shirts, the one in Herring's tweet and the one shown below (h/t Fanatics.com).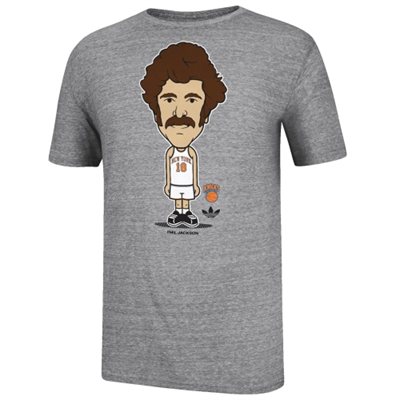 Photo used courtesy of Fanatics.com.
If the Knicks move enough of these units, can the proceeds help Jackson clean up the financial mess he has inherited? Is there enough inventory on hand to bring in the kind of dough he would need for the job?
Sitting this far in the red, you have to start somewhere, I guess.