The first round of the NCAA tournament begins Tuesday.
That's right, while you may still consider the round of 64 the first round, the First Four games in Dayton are technically the first round now. Showdowns between No. 12 seed Xavier and No. 12 seed North Carolina State, and No. 16 seed Albany and No. 16 seed Mount St. Mary's are on the docket for Tuesday.
All Your Bracket Essentials: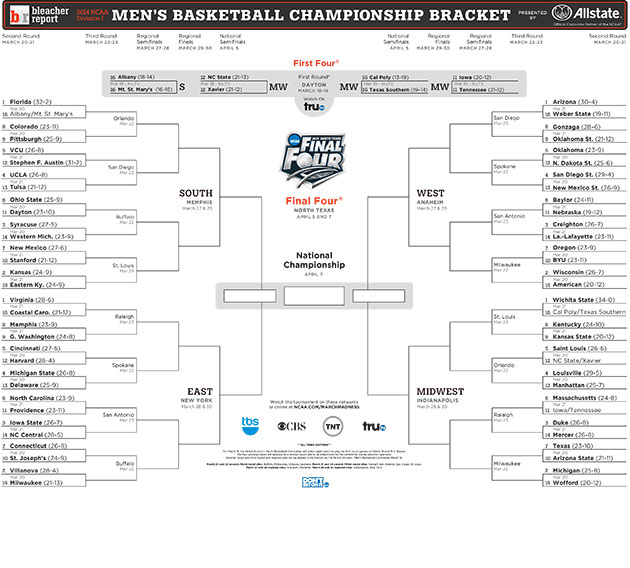 Bleacher Report
Let's take a look at the schedule for day one of the first round. Keep in mind that every NCAA tournament game can be live streamed at NCAA.com/march-madness-live.
NCAA Tournament First-Round Schedule, Day 1

| | | | | |
| --- | --- | --- | --- | --- |
| Date | Time | Team | Team | TV |
| Tuesday, March 18 | 6:40 p.m. ET | Albany | Mount St. Mary's | truTV |
| Tuesday, March 18 | 9:10 p.m. ET | Xavier | North Carolina State | truTV |
NCAA.com
Now that we know what the first day's schedule looks like, let's dig into some predictions.
Predictions
No. 16 Mount St. Mary's 81, No. 16 Albany 69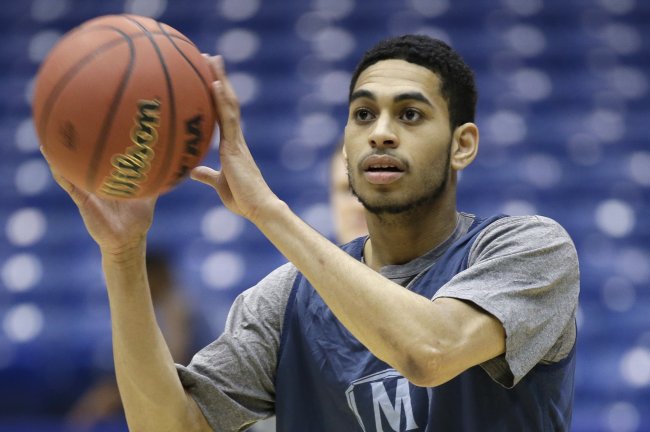 Al Behrman/Associated Press
Honestly, Mount St. Mary's and Albany are fighting for the right to get destroyed by Florida in the round of 64, but the winner does get to say it won an NCAA tournament game. Years from now, that's all that will matter.
Mount St. Mary's is actually a formidable offensive basketball team that finished in the top 50 nationally in points per game. Ken Pomeroy has the Mountaineers ranked 95th in his pace-adjusted offensive efficiency ratings, which is higher than notable tournament teams Arizona State, Nebraska, San Diego State, Kansas State, VCU, Cincinnati, Ohio State, Western Michigan, Colorado and Saint Louis.
That's right, the Mountaineers are better at scoring the basketball than the nationally ranked Buckeyes and Bearcats.
Look for that offense, led by the tandem of Rashad Whack and Julian Norfleet, to overwhelm Albany.
North Carolina State 71, Xavier 63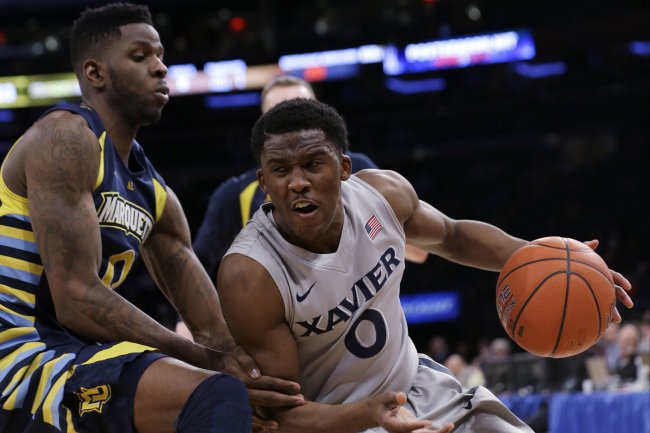 Frank Franklin II/Associated Press
Consider the contest between Mount St. Mary's and Albany the undercard to Tuesday's main event between Xavier and North Carolina State.
While the Musketeers and Wolfpack names should be more than familiar to college basketball fans, this year's versions feature two superstars in the form of Semaj Christon and T.J. Warren.
Interestingly enough, the two featured players in Tuesday's showdown were roommates and teammates at Brewster Academy.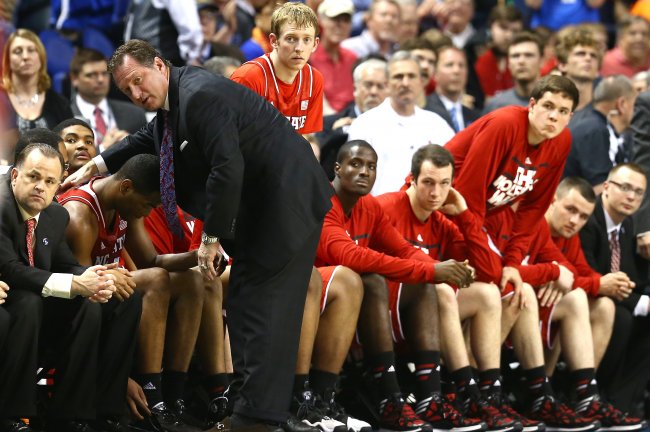 Streeter Lecka/Getty Images
Warren actually won the ACC Player of the Year over Duke's Jabari Parker and led North Carolina State to wins in four of its last five games to make the NCAA tournament field. Included in that stretch was a victory over Syracuse in the conference tournament.
As for Christon and the Musketeers, they have wins over Creighton and Cincinnati this year and feature a formidable offense of their own.
While both Christon and Warren are terrific players, Warren will take over this game in the second half. NCAA tournament contests often come down to the final minutes in half-court-oriented sets, and the 6'8" Warren poses a matchup problem in those situations that Xavier simply won't be able to overcome.
Christon talked about Warren's ability leading up to the game, via Shannon Russell of The Cincinnati Enquirer:
He can do pretty much everything. He can shoot it from three and get to the rim. He's a good player. It's going to be all five of us against their best players, so we won't make it like a one-on-one game.
Warren averaged nearly 25 points and seven rebounds a night during the season and will have his way all game.
Looking forward, if the Wolfpack escape the Xavier game with a win, they will battle No. 5 seed Saint Louis.
The Billikens are a terrific defensive team but struggle to put the ball in the basket (Pomeroy has them at No. 175 in pace-adjusted offense). Warren and company are certainly capable of outscoring Saint Louis and reaching the round of 32.
Follow me on Twitter: