While the NIT certainly isn't the coveted destination for college basketball teams at the end of the season, it is still a postseason tournament that allows each team involved to continue playing.
Whether it's a senior-laden team looking to simply extend their final season together or a young team that can use the time to grow before the start of the offseason, the NIT is another useful tournament for every program.
Here is a look at the bracket for the NIT, courtesy of ESPNU:
Here's the 2014 NIT Bracket - SMU, St. John's, Minnesota & FSU #1 seeds pic.twitter.com/kcR8riEQa7

— ESPNU (@ESPNU) March 17, 2014
Perhaps one of the biggest snubs from the NCAA tournament was the SMU Mustangs. After finishing the season at 23-9, Larry Brown's first season with the Mustangs seemed destined to finish in the NCAA bracket.
But after wilting down the stretch with three straight losses, SMU fell just short of their NCAA dreams and instead heads into the NIT as a No. 1 seed. With other programs like Florida State, St. John's and Minnesota just missing out on the March Madness field, the NIT is a place where they can still prove their worth.
Before the tournament officially gets underway, here are a few teams to watch along with top storylines for the competition.
Teams To Watch
SMU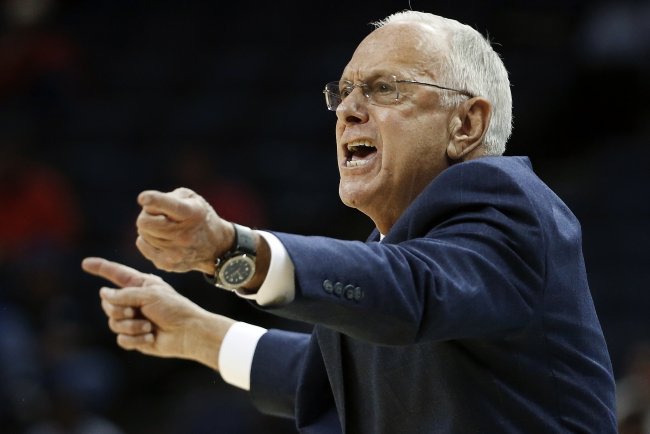 Mark Humphrey/Associated Press
When talking about disappointment, being ousted in the NCAA tournament is one of the most emotional in all of sports.
Completely missing out on the field? That's a whole different kind of hurt. David Watkins of NBC 5 provides a look at the reaction from the SMU team after learning they wouldn't earn a berth:
This picture says it all. SMU will have to wait another year for a shot at the NCAA tournament. Crowd is stunned pic.twitter.com/DPeQq5h83C

— David Watkins (@dwatkinsNBC5) March 16, 2014
SMU couldn't overcome a loss to South Florida or the three straight losses to close out the season and ultimately found itself in the NIT. With that type of motivation, the Mustangs will look to obliterate every team in their way to win the entire tournament.
Richard Durrett of ESPNDallas.com provided a statement from head coach Larry Brown regarding the upsetting result:
"When things don't go exactly how you planned, you can either pack it in or you can find a way to do better," Brown said. "We need to use this as a way to get better."
Thanks to stellar scorers like Nic Moore (13.7 ppg, 4.8 apg) and Markus Kennedy (12.1 ppg, 6.9 rpg), the Mustangs have plenty of firepower to get to the final in Madison Square Garden.
Florida State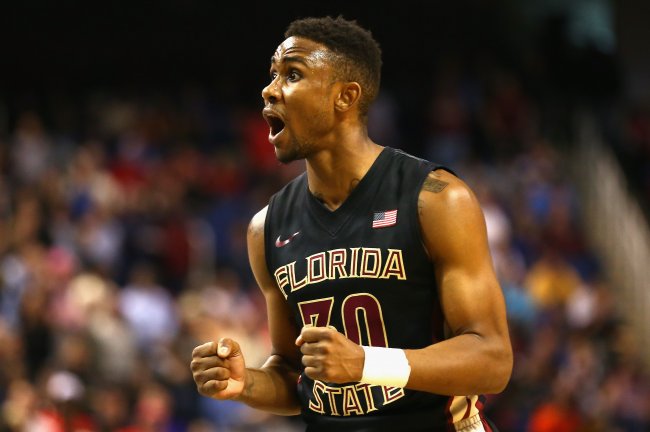 Streeter Lecka/Getty Images
Despite winning their second round matchup with Maryland in the ACC tournament after being a perceived bubble team coming in, the Florida State Seminoles still didn't earn a berth to the NCAA tournament.
The Seminoles have a strong core of young talent like Aaron Thomas (14.1 ppg, 4.0 rpg) and Boris Bojanovsky (12 points, 12 rebounds against Maryland) around senior leader Ian Miller.
With a No. 1 seed in hand, the Noles have a chance to down last year's NCAA Cinderella story in the first round by taking down Florida Gulf Coast. If Florida State can get by the high-flying Dunk City, it has a chance to win it all with the size of Okaro White and Bojanovsky down low making it difficult for any team.
Top Storylines
Can an Underdog Win the Tournament?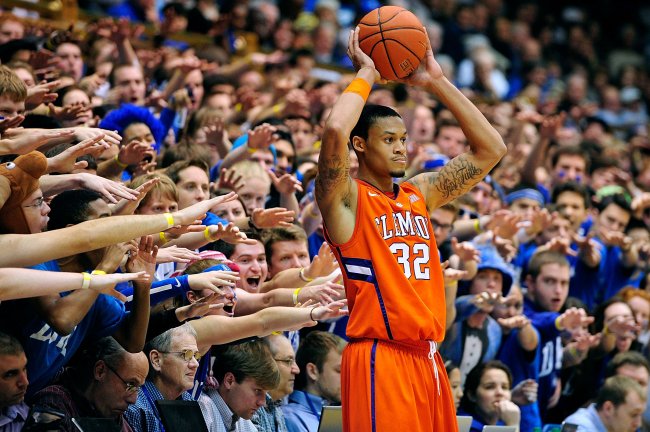 Grant Halverson/Getty Images
The fun part about the NIT is that nearly every team in the tournament has likely been an underdog throughout the season. And with some of the likable losers throughout the season earning No. 1 seeds in the tournament, it's tough to predict a team that could emerge.
But one of the most likely candidates to knock off a No. 1 seed might be the likes of Arkansas or Clemson, who are both No. 3 seeds in their regions.
Clemson features one of the best players in the country in K.J. McDaniels. His scoring touch and defensive prowess make him special, earning him a vote for ACC Player of the Year, per Joe Ovies of 99.9 The Fan:
#AsExpected, Warren received nearly twice as many as Jabari Parker. 48 to 25. Marcus Paige got 2 votes. CJ Fair and KJ McDaniels each got 1.

— Joe Ovies (@joeovies) March 11, 2014
Along with some of the three seeds, teams like No. 8 Robert Morris, which upset Kentucky last season, and No. 6 Georgia State, which features former N.C. State and Kentucky player Ryan Harrow, have a chance to pull off big upsets over top seeds.
Every Conference Still Looking for Supremacy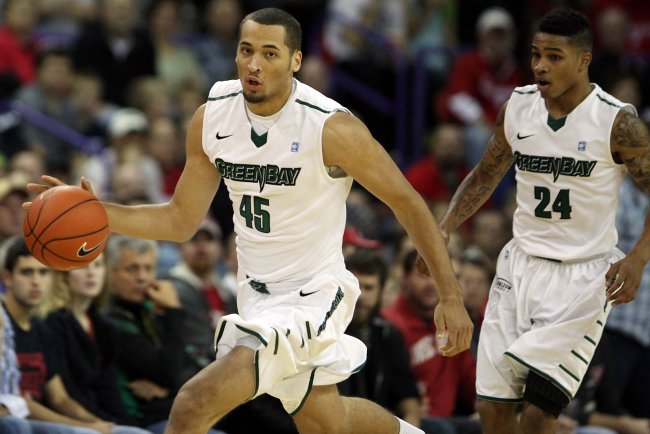 Mary Langenfeld-USA TODAY Sports
It may be the NIT, but it's still a proving ground for young teams looking to rise in their respective conferences.
With teams like Florida State and Clemson earning high seeds in the NIT, a team like SMU will certainly attempt to show that the American Conference is just as strong as the ACC. In fact, Brown believes they missed out on the NCAA tournament due to their conference, per George Riba of News 8:
Larry Brown on no tourney bid: when I saw Louisville at 4, I figured we were in trouble. I knew they didn't have much respect for our conf.

— George Riba (@georgeriba) March 16, 2014
As for the rest of the programs, teams like Green Bay and UC-Irvine are simply looking to show that their respective conference has a shot at holding their ground. It's never a perfect science when trying to figure out the NIT, but every team will show up eager to defend their conference.
After a long season for each of the teams competing against their conference throughout the entire year, every program will look to prove their style of basketball is better than anyone else in the country.
Follow R. Cory Smith on Twitter: