This year's crop of No. 1 seeds in the NCAA tournament are in great positions to make a ton of noise at the Big Dance.
The selection committee rewarded four of the nation's best teams with coveted No. 1 seeds on Selection Sunday. These four teams have demonstrated consistency and dominance for nearly the entire season, and that makes them threats to the entire field in the tournament.
March Madness is all about the upsets, though, and don't be surprised if one or two of these top seeds is stifled by presumably lesser competition. That's what makes this tournament so compelling year after year.
The No. 1 seeds will command serious attention this March. Here's how they'll fare in the tournament, along with the odds placed on them to win the whole thing.

All Your Bracket Essentials: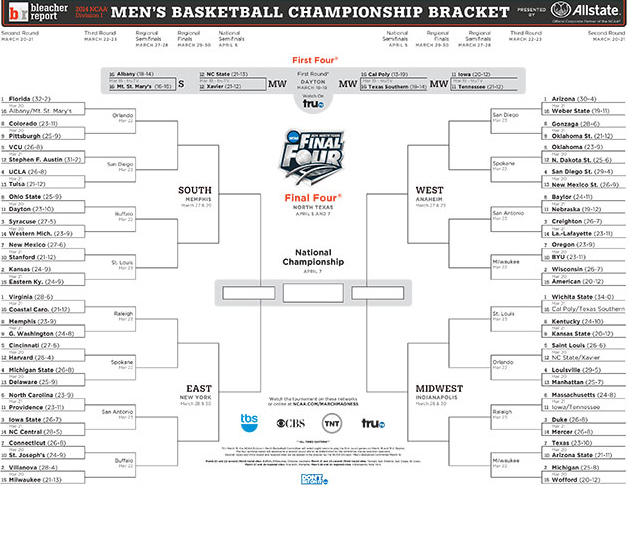 Bleacher Report
Florida: 11-2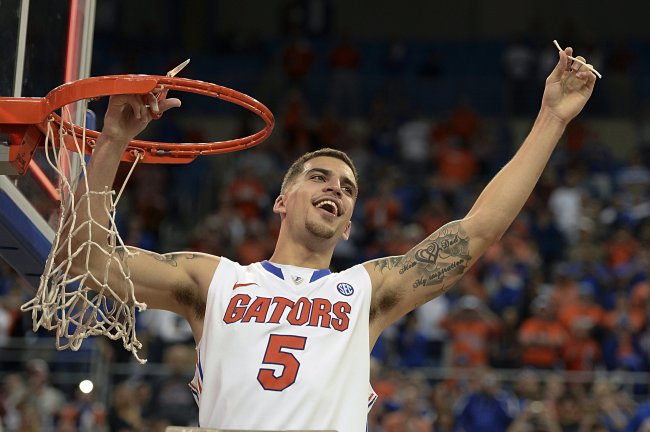 Phil Sandlin/Associated Press
The Florida Gators are arguably the best team in the country, and there's no way this team gets knocked out before the Sweet 16—and the chances of that even happening are slim.
This team hasn't lost since a one-point disappointment to Connecticut on Dec. 2, and it has a perfect record against SEC opponents this season. The South is a tough region to get through, however. Florida will have to work to progress through the tourney.
Florida holds on to beat Kentucky, wins first SEC Tournament since 2007. Gators won National Title that season. pic.twitter.com/jRV51ywyfH

— SportsCenter (@SportsCenter) March 16, 2014
The only teams in the South I foresee giving Florida problems are Syracuse and Ohio State—that's if they even play them, of course. Both teams had strong regular seasons, but with Syracuse, it will be a matter of which team shows up in March. If it's the team from the first several months of the year, then it'll be hard to compete with them.
All that being said, Florida is simply too good of a team not to make a run for the NCAA title. If I had to pick one of the No. 1 seeds to win, then I would pick the Gators.
Virginia: 20-1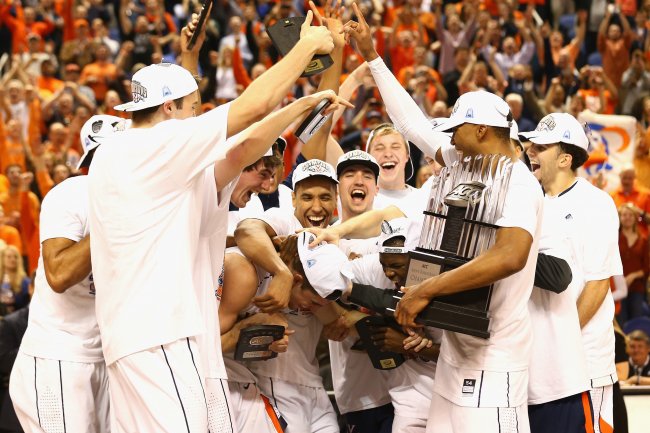 Streeter Lecka/Getty Images
Not everyone was a fan of the choice to make Virginia the No. 1 seed in the East, especially not Jerry Palm of CBSSports.com:
Apparently, the committee ran out of ideas for the final top seed, so they picked Virginia out of a hat. The Cavs are the No. 1 seed in the East, despite having a weaker overall body of work than Michigan, Wisconsin and even Iowa State, which is the three seed in Virginia's region.
True, the bodies of work of Michigan, Wisconsin and Iowa State might have been better, but the Cavs' win in the ACC tournament over Duke likely helped them grab the edge.
NCAA Tournament: Virginia is the No. 1 seed in the East Region. Here's what you need to know about the Cavaliers. http://t.co/GGMLYP3Dnr

— theScore (@theScore) March 17, 2014
In the end, there's a reason why Virginia's odds of winning the NCAA title aren't as good as the other No. 1 seeds. They weren't as dominant this season, and despite their strong record, didn't really beat great teams.
Yes, they beat Pittsburgh and Syracuse, but 'Cuse was struggling mightily at the time.
Virginia will have a tough time in the East. Michigan State, Iowa State and Villanova loom if the team goes far enough. I don't like their chances to make it past the Sweet 16.
Arizona: 15-2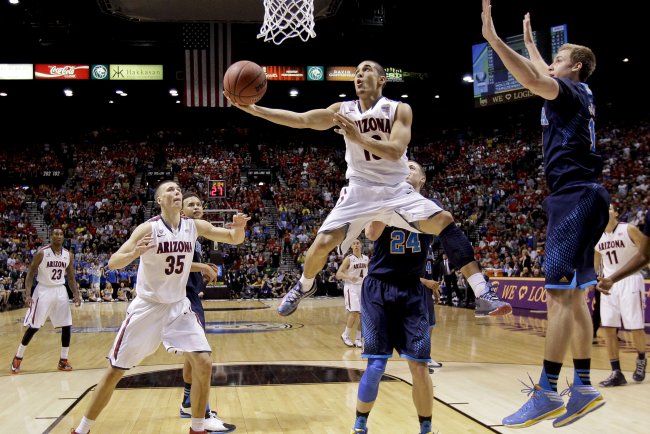 Julie Jacobson/Associated Press
I don't like the Wildcats' chances. All four of their losses have come since Feb. 1.
In Arizona's defense, none of the defeats were blowouts. The largest loss was a seven-point disappointment to Oregon. One loss came in double-overtime against Arizona State, and the other two losses were by a combined six points to California and UCLA.
Top five title favorites in Vegas - Florida, Michigan State, Arizona, Kansas, Wichita State: http://t.co/28abvxlBsR

— Eye on College BBall (@EyeOnCBB) March 17, 2014
The Wildcats have the chance to do big things in a West region that is wide open, but there are some roadblocks the team must get past first. A potential round of 32 matchup with Oklahoma State could very well be Arizona's downfall, as the Cowboys are a team full of shooters that can keep pace with the Wildcats.
I don't see Arizona going very far. In fact, I think the Cowboys will take them down in the round of 32.
Should Gonzaga defeat Oklahoma State in the round of 64, things might be different. But given how I'm filling out my bracket, don't expect much from Arizona.
Wichita State: 8-1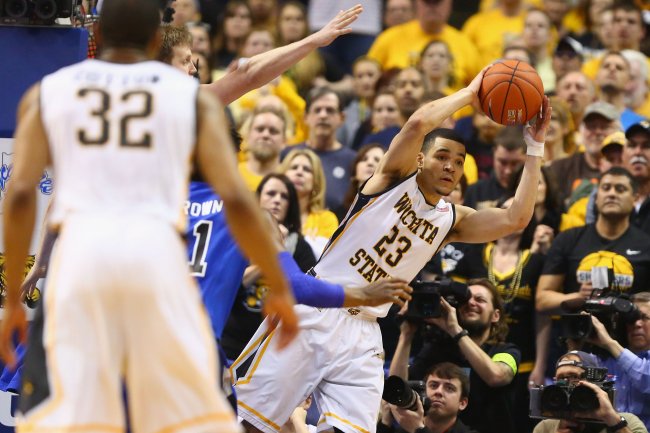 Dilip Vishwanat/Getty Images
It won't be easy for Wichita State to become the first unbeaten national champion in Indiana in 1976.
To do so, the Shockers will have to make their way past preseason No. 1 Kentucky, red-hot Louisville, top-seed snub Michigan and several other quality teams.
Selection committee chair emphasizes schedule strength, fairness for SMU, Wichita State, others http://t.co/F5uiRHsZVi #SelectionSunday

— Sports Illustrated (@SInow) March 17, 2014
They'll play Kentucky in the round of 32 if they can defeat Kansas State, and it's not out of the question to see the Shockers get knocked out early. One player that can prevent that from happening is Fred VanVleet.
He was the Missouri Valley Conference Player of the Year after putting up 12.1 points, 5.3 assists and 3.9 rebounds per game. The reason he won the award, though, was not for those numbers—it's because he is clearly the team's leader and court general.
The 2014 Shockers are far better from the 2013 Shockers. And, if you recall, that was a pretty good team as well.
It won't be easy for them this year given the region, though. Don't be surprised if they lose in the round of 32, but don't be surprised if they make it all the way to the Elite Eight either.
*Note: Odds via VegasInsider.com