The biannual World Twenty20 championship will begin on Sunday, March 16 in Bangladesh, with all of the top nations vying for T20's most prestigious international trophy.
Defending champions West Indies will be looking to fight off challenges from top contenders including red-hot Australia and a Sri Lanka team fresh off a dominant performance in the Asia Cup.
Ten Nations make up the list of International Cricket Council Full Members, granting all but two teams automatic qualification into the Super stages.
Australia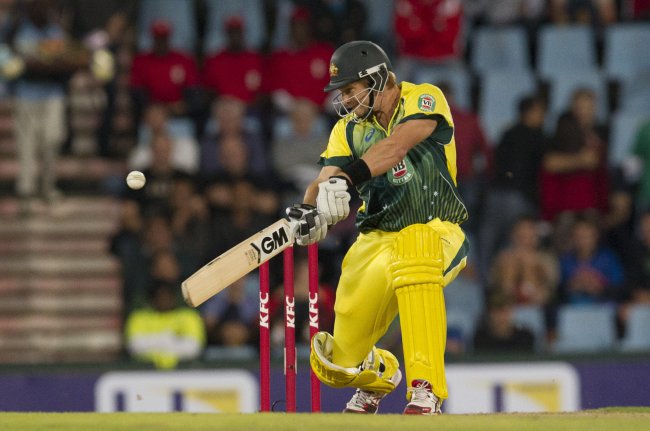 Themba Hadebe/Associated Press
Few teams in cricket are hotter than Australia right now, having notched impressive wins over England and South Africa in the past few months.
With an impressive batting line up led by an in-from David Warner, the Australians must feel like they have what it takes to win the tournament for the first time.
Dean Jones singled out Warner and Brad Hodge after the team's recent T20 win over the Proteas:
Well played @bradhodge007 boy (MOM) and @davidwarner31 Nice ... Bet you boys can't wait for Bangladesh!!!

— Dean Jones (@ProfDeano) March 12, 2014
The Australians have been in fine form of late, and this may very well be the year the team finally makes it over the hump.
Bangladesh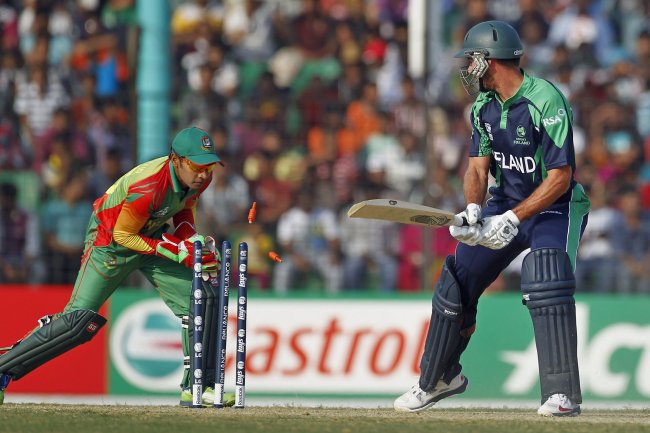 A.M. Ahad/Associated Press
The hosts had a horrible showing at the Asia Cup and while the team should still be favoured to qualify from the first-round stage, their title odds are not looking good.
Captain Mushfiqur Rahim was one of the team's few bright spots during the Asia Cup debacle, and he will be counted on to help right the ship for Bangladesh.
England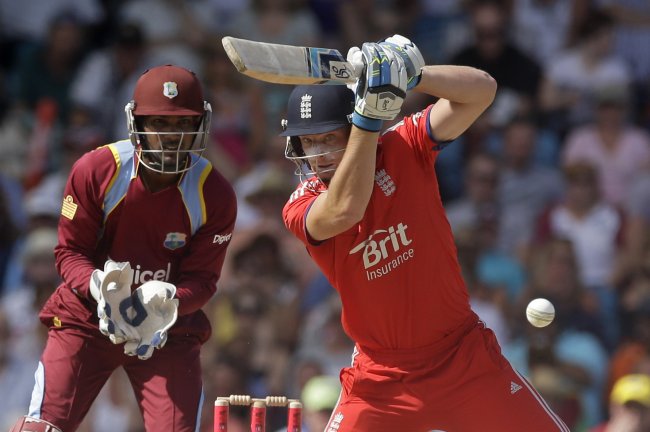 Ricardo Mazalan/Associated Press
The English team managed to win the 2010 edition of the World T20 but has failed to make any noise outside of that triumph. And it doesn't look like they're setting themselves up for success this year either.
As reported by Mike Selvey of The Guardian, the team will be without all rounder Ben Stokes, who fractured his hand when he punched a locker.
England were already looking at a difficult tournament as the months leading up to this challenge haven't been particularly successful (highlighted by an embarrassing loss to the Australians in The Ashes) and this latest setback won't help the team's chances.
India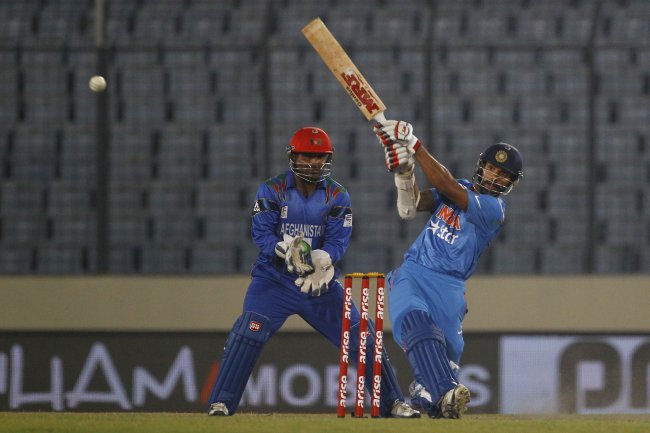 A.M. Ahad/Associated Press
Winners of the inaugural World T20, India suffered a nightmare Asia Cup with close losses to Sri Lanka and Pakistan. The team's vaunted batting line up couldn't make up for sloppy bowling as India failed to qualify for the tournament final.
M.S. Dhoni will return to the squad and Shahid Afridi believes this will greatly enhance India's chances, as reported by Faizan Lakhani:
"Dhoni's return will improve Indian team in World T20, we are looking forward for an exciting match vs India in ICC #WT20," Shahid Afridi

— Faizan Lakhani (@faizanlakhani) March 13, 2014
The Indian team will need to quickly forget about the Asia Cup if they are to have any hope of winning a second World T20 title.
New Zealand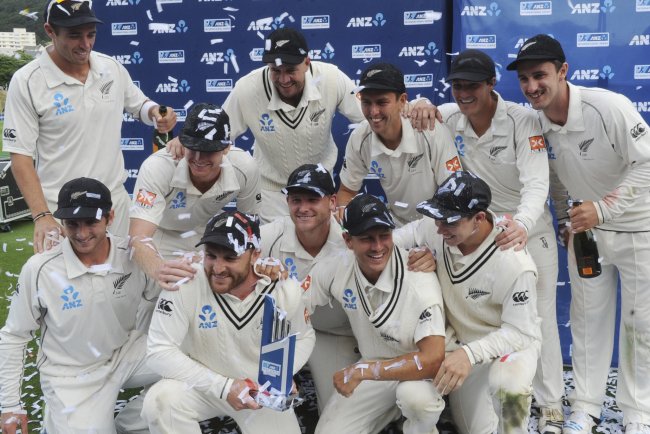 Ross Setford/Associated Press
The Kiwis are one of cricket's smaller nations and are never favoured to do very well in these kind of tournaments but any of the bigger nations would be foolish to look past this squad as this year's format ensures every group will send two teams to the final stages.
Led by Brendon McCullum, New Zealand will have a fighting chance in every match and might be able to pull off one or two upsets.
Pakistan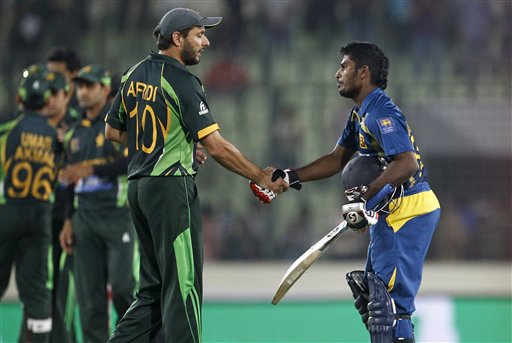 A.M. Ahad/Associated Press
The Pakistan squad overcame a couple of inconsistent performances to qualify for the Asia Cup final but were thoroughly outplayed by Sri Lanka and lost out on the title.
A solid performance from the team's batting line up is cause for hope, but the pounding Mohammad Hafeez and the rest of the team's bowlers took from the Sri Lankan batsmen is an issue the team will need to resolve in a hurry.
As shared by Broken Cricket, Afridi believes the problem has already solved itself:
I can't see a better combination in the world than Pakistan because our bowling is good, batting is good, only mistake is fielding - Afridi

— Broken Cricket (@BrokenCricket) March 13, 2014
Pakistan always do well in this tournament and while the team might not be one of the top contenders this year, they remain very dangerous as outsiders.
South Africa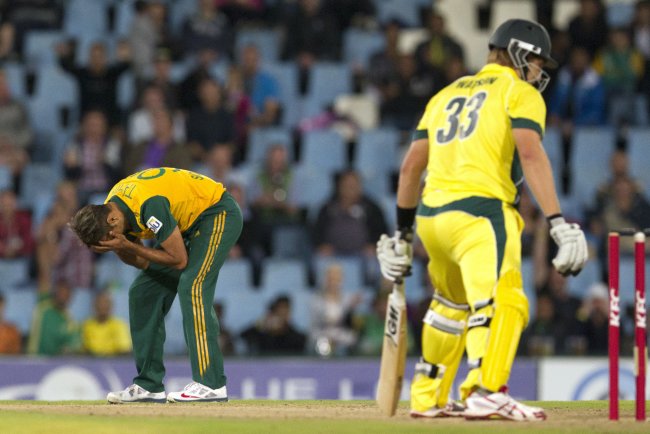 Themba Hadebe/Associated Press
Two disappointing losses to Australia in quick succession have the Proteas reeling coming into the tournament, and the team already has a bad track record when it comes to the World T20, only making it out of the Super 8 stage once.
Gappistan Radio doesn't have much faith in the team's chances:
This World T20 will be another ICC event that South Africa won't win.

— Gappistan Radio (@GappistanRadio) March 14, 2014
But any team led by Faf Du Plessis and AB de Villiers will have a chance at winning, and the South African squad is no different. The Proteas will need to recover fast, but like Pakistan, this team could be very dangerous as an outside contender.
Sri Lanka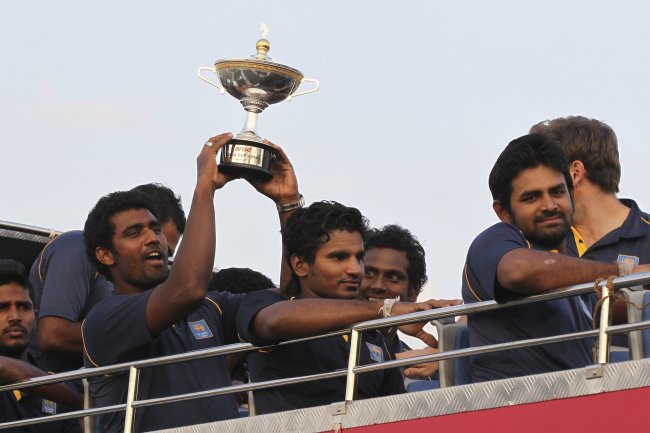 Eranga Jayawardena/Associated Press
Fresh off a dominant performance in the Asia Cup, the Sri Lankans have to rank amongst the favourites for the 2014 World T20.
Led by Kumar Sangakkara, the team's batting line up should strike fear into the heart of any bowler it faces and the team's bowlers were on point during Sri Lanka's unbeaten run at the Asia Cup.
Runners-up in the last two finals, Sri Lanka are in prime position to do even better in 2014.
West Indies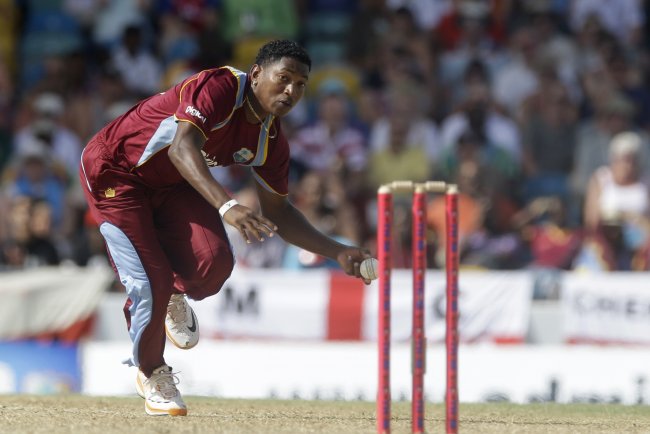 Ricardo Mazalan/Associated Press
As defending champions, the pressure will be on West Indies to put together a similar performance to the one that saw the team take home the championship in 2012.
As reported by BBC Sport's Mark Mitchener, Kieron Pollard will not be a part of the squad due to injury and his loss could have a tremendous impact on how the team performs.
The team looked fine without the all-rounder in a recent win over England though and confidence will be sky high as West Indies look to defend their title.
Zimbabwe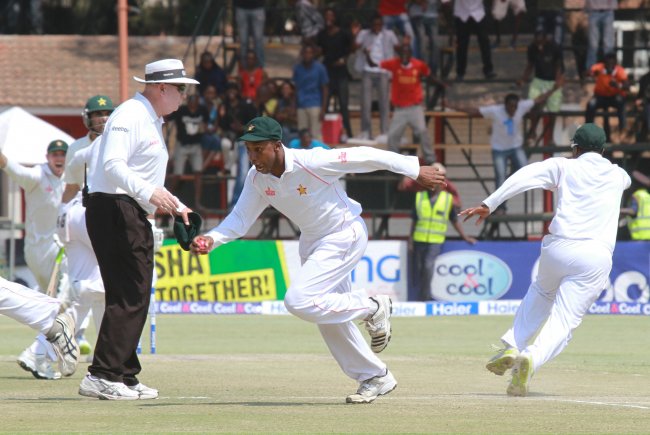 TSVANGIRAYI MUKWAZHI/Associated Press
Like Bangladesh, Zimbabwe will have to qualify from the first-round stage and the team's chances of pulling off a miracle run are slim at best.
The African nation only has one win in the history of the entire tournament and with all of the heavyweights of international cricket present in Bangladesh, Zimbabwe are not expected to make much noise at all in this year's tournament.
Predictions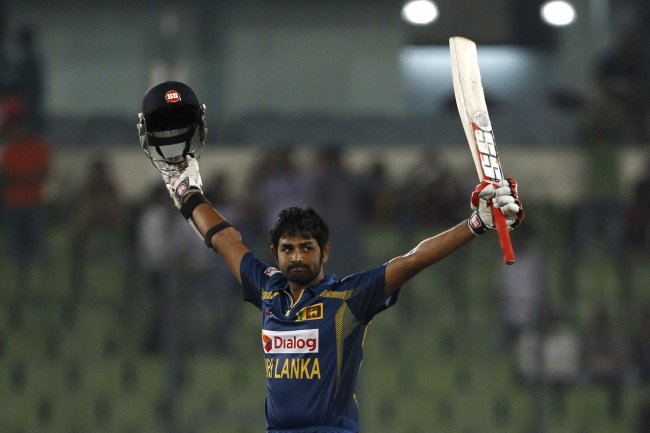 A.M. Ahad/Associated Press
Sri Lanka, Australia and West Indies are the teams that have momentum on their sides coming into this tournament and banking on any of these three teams to take home the win would be a wise decision.
That said, India still boast arguably the strongest batting line up on the planet and with a little bit of luck, the team could have emerged victorious at the Asia Cup. South Africa and Pakistan are always contenders as well and while both teams have struggled in the last few months, anything can happen once the competition starts.
But Sri Lanka and West Indies simply look too good right now and in these predictions both top their respective groups to qualify for the semi-finals. They're joined there by South Africa and India, who manage to overcome the in-form Australians to steal the second qualifying spot.
In those semi-finals, both group winners take care of business to set up a re-match of the 2012 final and in their third attempt, Sri Lanka finally manage to capture their first World T20 Championship win by beating West Indies.