Following a 6-1 aggregate victory over Bayer Leverkusen in the UEFA Champions League last 16, confirmed by Wednesday's 2-1 win at the Parc des Princes, Laurent Blanc is close to achieving the goals set for him and his team by Paris Saint-Germain's leaders at the beginning of the season.
When he arrived in the French capital, the mission brief was straightforward: retain the Ligue 1 title, win one or both domestic cups and equal or better last season's quarterfinal showing in Europe.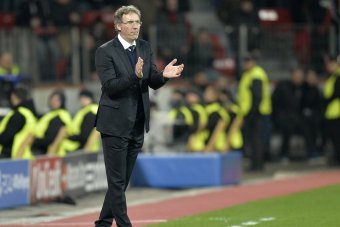 Martin Meissner/Associated Press
Currently top of Ligue 1, eight points clear of title rivals AS Monaco, PSG's first-ever back-to-back titles are close to becoming a reality. Having already booked a date to face Olympique Lyonnais in the Coupe de la Ligue final in April as well, a domestic double is also on the cards.
Now, with qualification for the last eight of the Champions League also assured, Blanc has the chance to go one better than former coach Carlo Ancelotti depending on next Friday's draw.
Le President has already bettered the Italian's domestic cup showings, while the current Parisian side look capable of securing the Championnat title by a margin greater than the 12-point cushion enjoyed by Ancelotti's men last year.
According to PSG president Nasser Al-Khelaifi, who was speaking with Canal+ (h/t ESPN FC) after the Leverkusen game on Wednesday, Blanc is staying with the capital club despite speculation over his future.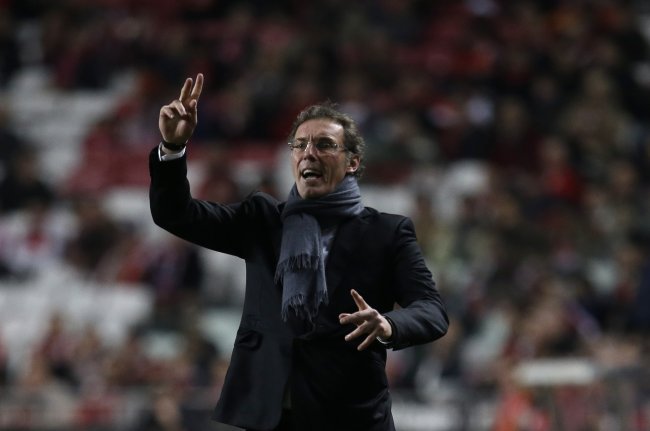 Armando Franca/Associated Press
The club handing the former French national team coach a new and improved contract is not a surprise. His current deal is heavily weighted towards this season, reinforcing the idea that he was not the first-choice replacement for Ancelotti last summer according to ESPN FC's Ian Holyman.
Now, having proved himself capable of handling a stellar squad after eight months in the Parc des Princes hotseat and getting to within touching distance of the goals set by the club's ambitious hierarchy, Blanc's performance justifies a considerable hike in salary.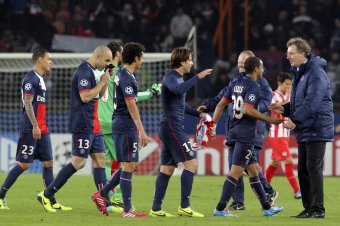 Michel Euler/Associated Press
Something solid has been formed at PSG out of what many thought to be a knee-jerk appointment in the wake of Ancelotti's departure last summer. After embarking on an embarrassing public hunt for a high-profile new coach, it turns out the best option for the club was right under their noses.
That PSG were able to recognise this perhaps is more down to a lack of willing alternatives than their own brilliant foresight, but Blanc has proved himself in the face of considerable pessimism nonetheless.
Most noticeable when comparing the PSG of old under Ancelotti and the Frenchman's new and improved team is the difference in style.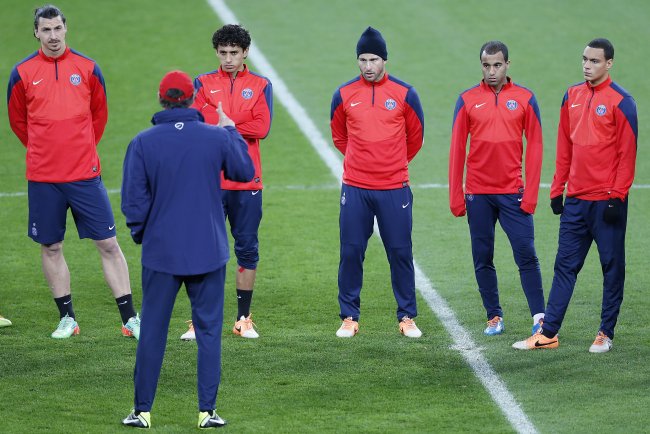 Frank Augstein/Associated Press
Blanc has made the current champions a better team to watch by completely overhauling their philosophy. Gone is the counter-attacking and defensively responsible mentality instilled by his predecessor and in its place is a more possession-based, aesthetically pleasing approach.
Al-Khelaifi has even lauded the current coach on a number of occasions for making PSG a more entertaining team to watch, both domestically and in Europe.
More telling than the style, though, is the fact that the team are far more efficient under Blanc than Ancelotti was leading them.
2.01 - Laurent Blanc's win rate in Ligue 1, the best ever for a manager with minimum 100 games: https://t.co/jdxql6Qhmt. Boss.

— OptaJean (@OptaJean) March 10, 2014
Compare PSG's current position with exactly the same point last year and there is no question that the man who won 1998 FIFA World Cup and 2000 European Championship as a player has improved the side from the capital.
After 28 games last season, the Italian had PSG four points clear of Lyon at the top of Ligue 1 with a total of 57. This season's total is 67, with the gap between the top two now eight points and Monaco six points better off than last campaign's title challengers, OL, who eventually finished third.
Blanc has tapped into the capital club's awesome potential and, although the team has shipped as many league goals (18) at this point as they had last season, they have also scored an impressive 16 times more this campaign.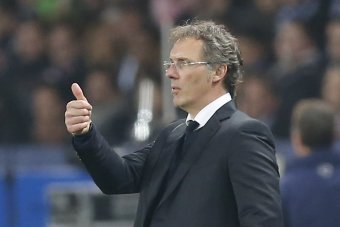 Michel Euler/Associated Press
Perhaps more important than that, PSG have lost just once in Le Championnat all season, compared to the five defeats suffered by Ancelotti's side by this point last term. Blanc's 20 wins and seven draws also beat the Italian's 17 wins and six draws.
Admittedly the defence is a slight concern, but PSG only went on to concede five more goals between the 28th round of matches and the end of last campaign. If they maintain their current form, they could still better that this time around.
Blanc has also had relatively few problems in dealing with the capital club's biggest personalities.
Many expressed their doubts over the Frenchman's abilities to handle big egos after les Bleus' failure at Euro 2012 in Poland and Ukraine, but Zlatan Ibrahimovic is believed to be happier than he has ever been in France and Thiago Silva is also content in Paris.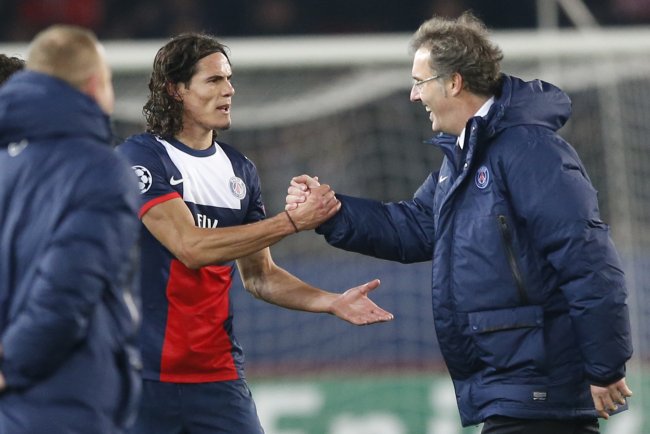 Francois Mori/Associated Press
Edinson Cavani's happiness has been a point of debate in recent weeks, to the point where Blanc had to address those rumours recently.
However, any potential frustration on the Uruguayan's part owes more to his wide-right positioning on the pitch in order to accommodate Ibrahimovic's brilliant form, rather than a genuine personality clash with Blanc.
On top of all of that, it is also a major boon for PSG to have a French coach at a time when many have criticised the club's lack of character because of a diminished domestic contingent.
Blanc's position as coach of France's flagship team is of massive importance for more reasons than just image though. It also enables the champions to embark on their new policy of investing in the best French talent that started with the arrival of international star Yohan Cabaye in January.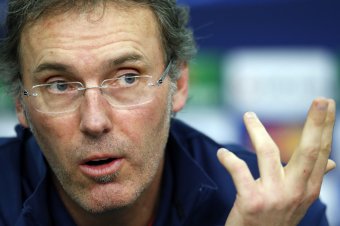 Frank Augstein/Associated Press
However, not everyone in Ligue 1 speaks of Blanc's performance with PSG in such glowing terms.
FC Lorient coach Christian Gourcuff recently voiced scepticism to the Journal du Dimanche over his compatriot's true role as coach and how much interaction he actually has with the players.
Despite having been viewed as a short-term solution to begin with, while PSG waited for a chance to snare Arsenal's French coach Arsene Wenger, who was thought to be their real target, Blanc has proven himself the best man for the job at present.
A revised contract that offers improved and more respectable terms is in order and no less than deserved for le President. Failure to secure Blanc's future for PSG could ultimately result in the crisis that threatened to engulf the club in the wake of Ancelotti's departure last year finally setting in.