With 10 matches left to play in this season's Premier League and Liverpool sitting just one place off top spot, the time is probably right to acknowledge that Liverpool are, finally, back in the title race—though that conversation could take several turns yet before season's end.
Brendan Rodgers and Co. are rightly playing down their chances of ultimate victory in the league, knowing that a run of a few defeats could make a top-four finish the limit for this season. Even that would be certain success, but while first place remains in their sights, ending the season as champions is certainly attainable, if not probable.
So how much would a single setback hurt the Reds?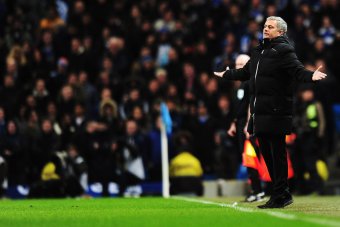 Shaun Botterill/Getty Images
At present, they sit a fairly hefty seven points behind leaders Chelsea, but cup games and postponements have skewed the top four a little. Liverpool have a game in hand on the Blues, but Manchester City, currently fourth, have two games in hand on the Reds—wins in both would put them back above Rodgers' side.
The first thing to acknowledge is that nobody will be seeing out the rest of the league season unbeaten.
Chelsea are the strongest-looking side at present, given City's indifferent form of late and Arsenal's tough run of fixtures, but even they will not get through nine more fixtures without dropping a single point. Of course, neither will they slip up on multiple occasions, so Liverpool's hopes of a league title will rest on—first and foremost—beating them at Anfield and being as consistent as possible elsewhere.
There should be no pressure on Liverpool, as such, as they head to Old Trafford.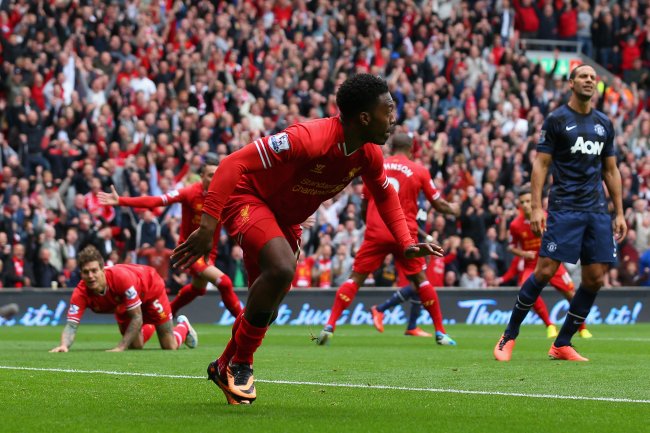 Alex Livesey/Getty Images
They are the best-performing side in the league, and it is time out of mind since they travelled to their rivals with such a commanding lead over them in the table. Liverpool have an attack to trouble any defence, a more balanced midfield than at any point over the past few seasons and several names returning from injury over the past few days. They also have something to aim for, much more to play for than just pride and rivalry.
Gunning for glory and titles has gotten Manchester United through so many previous seasons that their players essentially thrived on the need to win—games, points, trophies. Nothing else would do.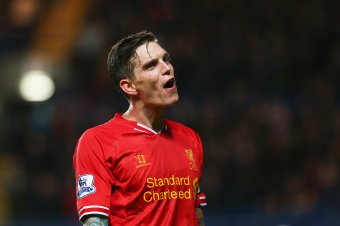 Julian Finney/Getty Images
Liverpool need that now.
Defender Daniel Agger told Micheal McKenna of the Liverpool Echo that the team can handle the pressure and expectation that comes with the title fight:
When you play for Liverpool Football Club, there is always pressure and that won't change between now and the end of the season.

Part of playing for this club is being able to handle that pressure. I think the players here have proved over the course of this season that they are more than capable of doing that.
It's important that the players are not fazed by the need to win, but also that they are calm enough to realise that a draw or defeat does not signal the end of their challenge.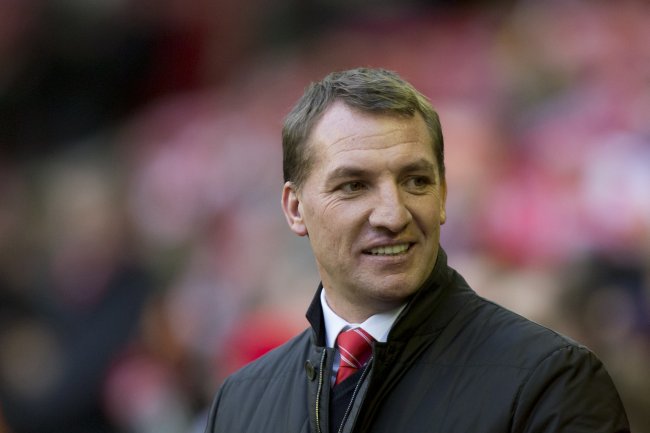 Jon Super/Associated Press
Whatever the result on Sunday, the Reds are in the title race, which is far more than anybody would have been expecting from them this season.
Should they start the match against United in the manner that they have so many games recently, there is a good chance they'll show enough quality to take another important three points, a step closer to sealing Champions League qualification and a game nearer the end of the season. Liverpool are, by all accounts and metrics, better than Manchester United this season.
Staying there over the longer haul is a challenge that United managed to overcome for many years, and that is the lesson Rodgers and his players should take from their rivals: One defeat in isolation won't mean the end of any title hopes.