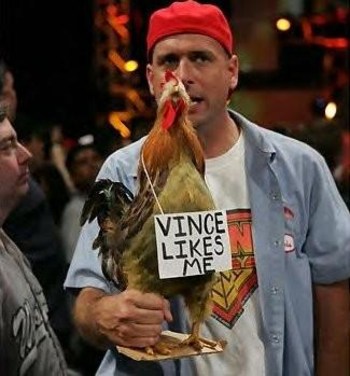 These are the best signs ever seen in WWE. They talk about wrestlers and show how creative can people be and how entreating wrestling can be inside the ring.
Thanks to Matthew Hester who give me the idea to make better my latest article.
"Vince adopt me"
"WHY ARE YOU WATCHING WWF RAW WHEN WCW IS ON"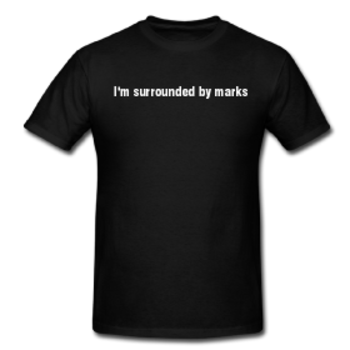 That is a good T-shirt, and one very funny sign (I couldn't find the sign) but these work!!!
WWE's Biggest Miztake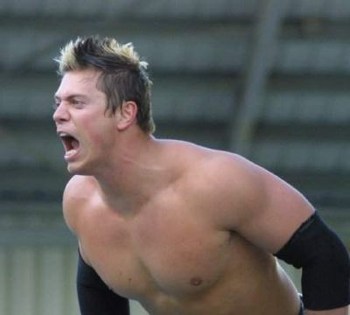 The Miz has some new enemies; his promos doesn't work for everybody.
Cuck Fena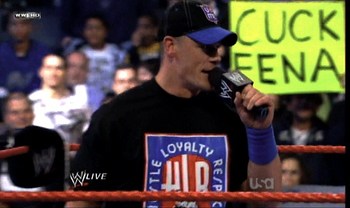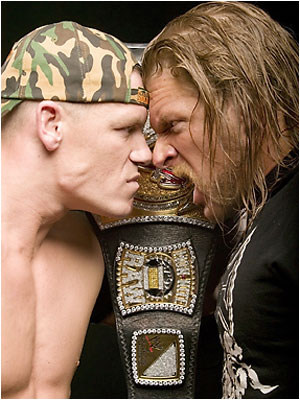 Triple H fears divorce
RAW Spoiler: Triple H Wins!
Slice of pizza: $5, Gas: $10, Ticket: $75, Not having to see Triple H: PRICELESS.
HHH is holding down my sign!
Trish stop calling me
OK, that was pretty good.
mckane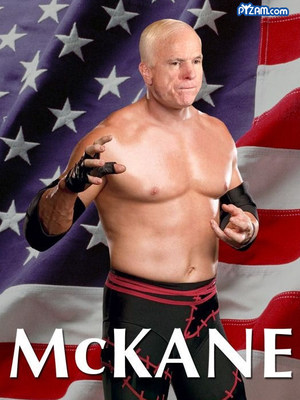 Political jokes are funny too.
We've CENA nuff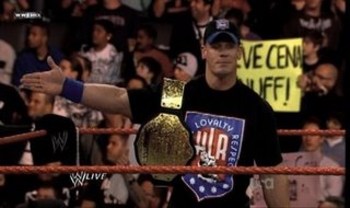 also we can see
The U (C + / )= Can`t Wrestle
Cena beat me in scrabble with five moves
The Guy Behind Me Can't See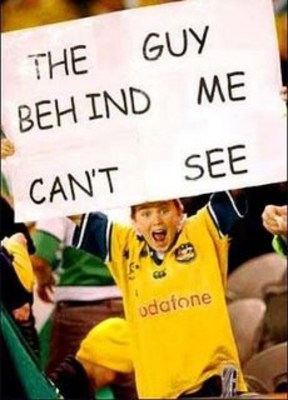 Yeah he really can't see.
I'm Not A Jerichoholic! I'm an Alcoholic!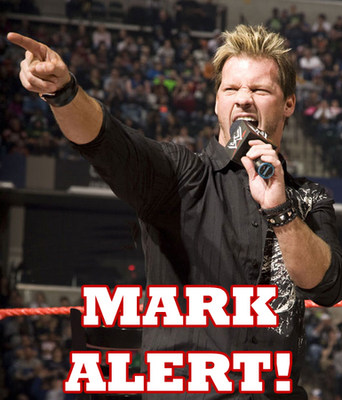 Jericho also has his signs!!!
Marry me Santina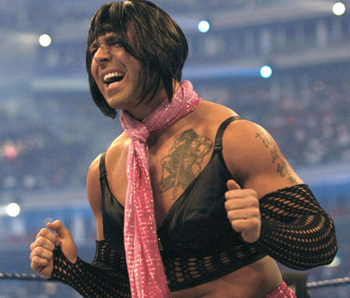 A joke like the gimmick...
but he/she created
"Vickie has the Swine Flu"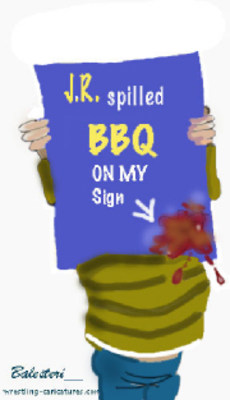 We gonna miss that, same as Umaga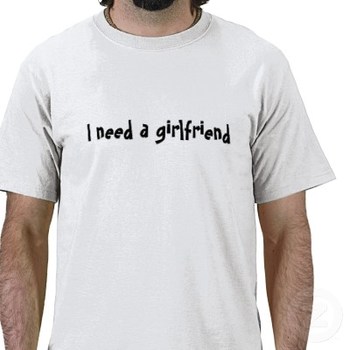 EmoPunk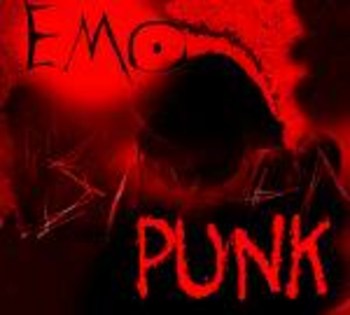 best sign ever.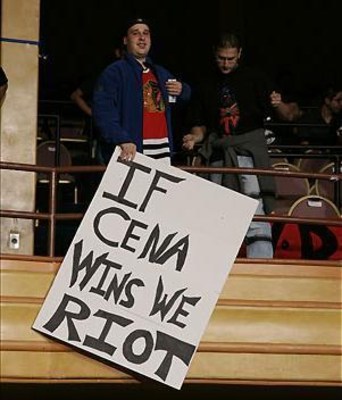 Keep Reading