Perhaps the biggest key to winning NCAA tournament bracket pools is figuring out which teams outside the top seeds are going to make deep runs. That's usually where the most ground can be made up on the masses.
Most people are going to lean heavily on the elite teams, and rightfully so. If a team way outside of the perceived contender group makes a run, a very small percentage of pickers will correctly forecast that and they probably took a lot of risks on their bracket to strike gold with one sleeper.
So the determining factor is often the teams in between those extremes. Knowing that, let's check out the 2014 March Madness bracket and examine some teams capable of turning the tide in the coming weeks.
All Your Bracket Essentials: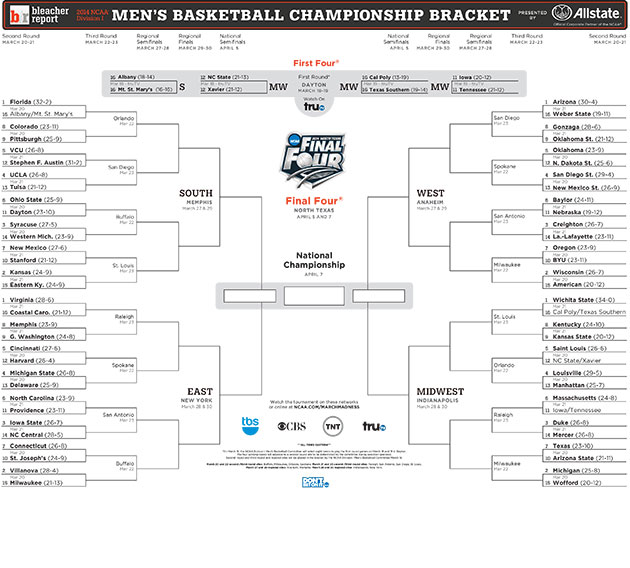 Bleacher Report
Louisville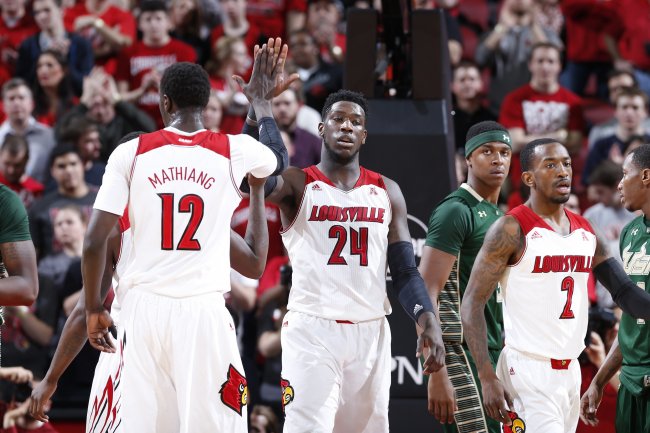 Joe Robbins/Getty Images
Normally, the reigning champions are the focus of attention all season. That hasn't been the case for the Cardinals. Despite their strong record, they struggled against top opponents for the first three-quarters of the season. They lost their first four games against ranked foes.
That changed down the stretch, though. Louisville went 9-1 to finish the regular season, including three marquee wins over ranked teams. Add in the fact head coach Rick Pitino sees a wide-open tournament field, as noted by Jeff Bozich of WDRB, and the Cardinals should be feeling good:
This year in college basketball is really fascinating. This year more than any other year I can remember. This is the most unpredictable season.

I know you guys all fill out brackets. Don't go to the bank thinking you're going to take Warren Buffett's money because you're not. Just to even get anything right this year is going to be very difficult.
Louisville has all the pieces to make another run. An outside scorer in Russ Smith, an inside force in Montrezl Harrell, good depth and Pitino's experience create a dangerous combination. Another deep run should be on the horizon as they attempt to repeat.
Cincinnati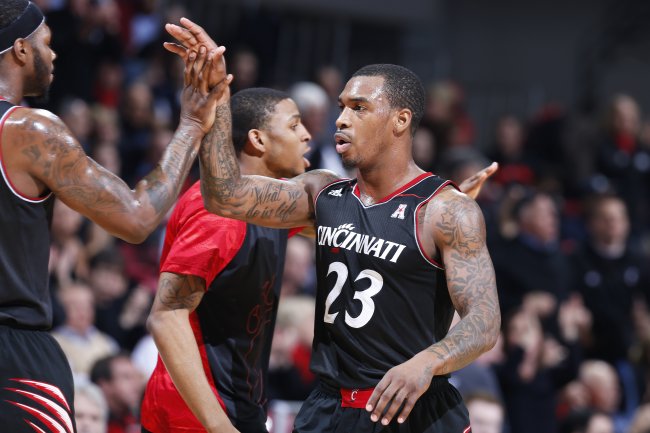 Joe Robbins/Getty Images
Cincinnati is another team out of the AAC that's been flying below the radar. One of the best signs, especially when it comes to surviving the early rounds, is that the Bearcats didn't suffer a loss to a team outside the Top 50 in RPI during the regular season.
Which team will make the deepest run?
Led by a strong defensive effort–they rank inside the top 10 in points allowed per game–the Bearcats also racked up a 4-1 record against ranked opponents in the regular season. The only thing that slowed them down was a couple bad shooting nights.
That defense is what's going to make or break Cincinnati's tournament run. Justin Jackson is a stalwart in the paint and active in the passing lanes. A star scorer like Sean Kilpatrick, who's averaging more than 20 points per contest, moves the Bearcats further into the contender conversation.
Oregon
Don Ryan/Associated Press
The Ducks found their stride down the stretch, highlighted by a win over Arizona. They play an uptempo style that puts a lot of pressure on opponents, especially when they are shooting well, which was the case quite often in the second half of the campaign.
One player that's really stepped up is senior forward Mike Moser. The transfer has been a huge addition for Oregon, averaging nearly 14 points and eight rebounds. Jon Rothstein of CBS Sports noticed his elevated level of play in recent weeks:
Mike Moser is playing like a guy who knows he has a few weeks left in college basketball. 22 and 17 last night in Oregon's win vs. ASU.

— Jon Rothstein (@JonRothstein) March 5, 2014
In the Big Dance, how a team is currently playing is far more important than their full-season résumé. The Ducks are one of those teams that certainly seem like they are peaking at the right time and that makes them dangerous for bracket pickers everywhere.