Qualifying at the Red Bull Air Race Windsor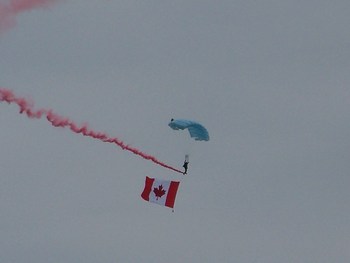 The Red Bull Air Race is hosted on Canadian soil for the first time and with a lot of pomp and celebration of not only the first ever air race in Canada, but for the first ever Canadian in the series, the crowds were certainly not sparse! With plenty of photos taken of the air race, I will show the best along with where the pilots qualified. Now, sit back and enjoy the images of Windsor on Qualifying Day at the Red Bull Air Race!
No. 21 Matthias Dolderer (GER) in Q1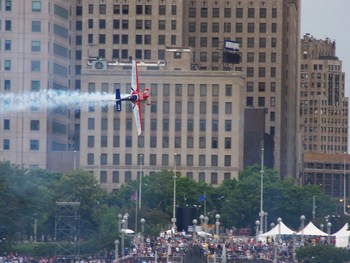 Matthias Dolderer's Edge 540 appeared to be slow but he's a rookie and learning is the way to go right now. Dolderer qualified twelfth overall and will compete in the wild card tomorrow with the hopes of making it into the points...
No. 45 Glen Dell (RSA) in Q2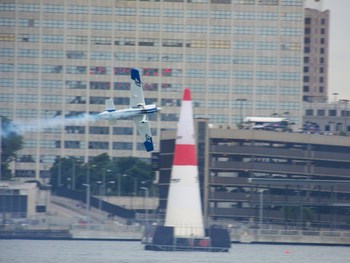 Glen Dell did not have a good qualifying day today as the South African just couldn't replicate his ability to get points in San Diego. He qualified 13th overall and will compete in the wild card round with the hopes of advancing into the points.
No. 36 Alejandro Maclean (ESP) in Q2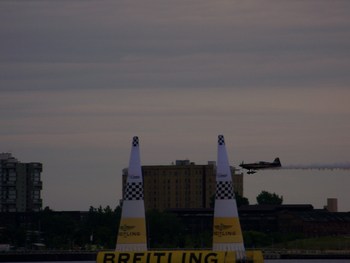 Alejandro Maclean had a mixed bag today. He wasn't able to capitalize on his first run after hitting a pylon in Q2 but is in the top 10 with a strong ninth place.
No. 84 Pete McLeod (CAN) in Q2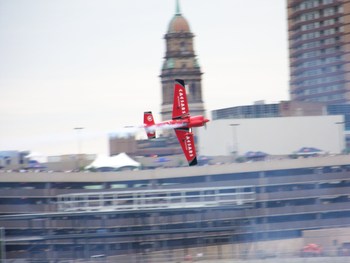 The Canadian rookie has been having a hard time after coming in 15th in his first two races but for the first time, Pete McLeod has found himself in unusual territory - the top 10. McLeod will be competing for points on sunday's race and won't be in the wild card - a big change.
No. 18 Sergey Rakhmanin (RUS) in Q2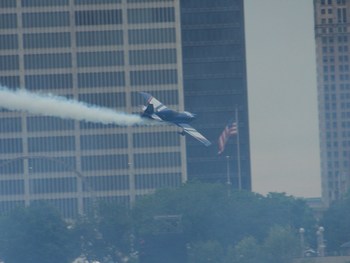 The Russian ace just couldn't bring his MXS up to speed and his best time was only good for 11th. Rakhmanin will compete in the Wild Card tomorrow.
No. 11 Mike Mangold (USA) in Q1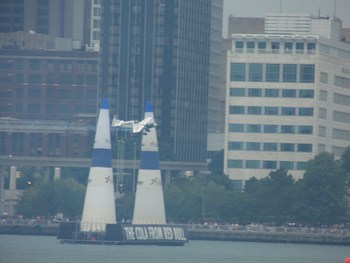 American Mike Mangold has had a better day, but not as well as he'd like it to be. The 2007 champion qualified seventh overall.
No. 99 Michael Goulian (USA) in Q1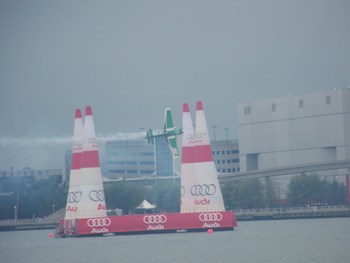 Michael Goulian has had trouble of late but after a close scare in the first qualifying where his aircraft was under investigation, he was cleared and was able to qualify eighth overall for tomorrow's race.
No. 95 Matt Hall (AUS) in Q1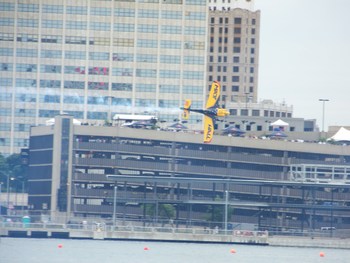 Australian Matt Hall is just a rookie but seeing him fly would make you think that he's an experienced air racing pilot with a lot of track time under his belt. Hall qualified fourth overall and just might be gunning for his first ever podium...
No. 9 Nigel Lamb (GBR) in Q1
The Englishman has been working his MXS very effectively this season and with a sixth place qualification, he's going to be trying to put Matt Hall in his place!
No. 28 Hannes Arch (AUT) in Q2
Air Abu Dhabi had its wings clipped today in a track that did not seem suited for the defending champion. Still, Arch was able to qualify fifth overall.
No. 27 Nicolas Ivanoff (FRA) in Q2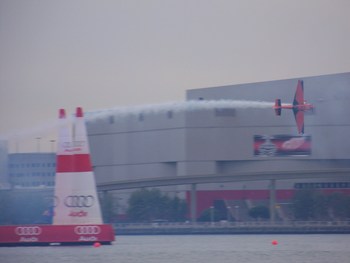 Nicolas Ivanoff was third in the last practice and qualified third. The Frenchman had two clean and quick runs, but he was bested by Paul Bonhomme and Kirby Chambliss...
No. 55 Paul Bonhomme (GBR) in Q2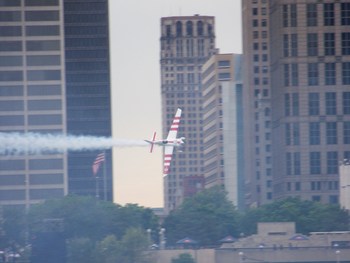 Paul Bonhomme set the track record in the first qualifying session, only to be bested by Kirby Chambliss in the second round. The Brit qualified second.
No. 4 Kirby Chambliss (USA) in Q2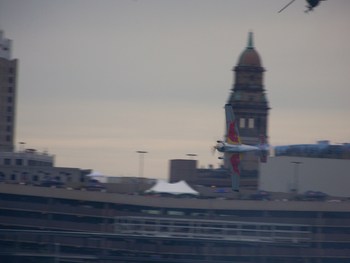 Kirby Chambliss is back on form after two rounds of terrible flying. A new Lycoming engine is the explanation since Chambliss says that his style hasn't changed at all. Chambliss not only took the one championship point, but he set the course record, but the race tomorrow counts. Stay tuned for the final race on Sunday from Windsor!
Keep Reading