The New England Patriots are one of the few teams in the NFL considered perennial Super Bowl contenders, and one of the reasons the franchise is so successful is the ability to utilize the free-agency market and make savvy moves.
With over $12 million in salary-cap space, per spotrac.com, New England must decide which free agents from last season's roster will be re-signed and which players on the open market are worth the asking price.
The Patriots face tough questions as linebacker Brandon Spikes, cornerback Aqib Talib and wide receiver Julian Edelman are all free agents this offseason, but re-signing these players will be a pricey venture.
New England doesn't overpay for talent and will let these players walk if the offers are too rich for the franchise. In that case, the team will exhaust its options on the free-agency market.
Check back here for all the latest signings, trade rumors and grades for each move.
New England Patriots 2014 Free-Agent Class

| | | |
| --- | --- | --- |
| Player | Position | Where He Landed |
| Michael Hoomanawanui | TE | Patriots: Terms not disclosed |
| Brandon Spikes | ILB | Bills: One year |
| Aqib Talib | CB | Broncos: Six years, $57 million |
| LeGarrette Blount | RB | |
| Andre Carter | DE | |
| Austin Collie | WR | |
| Christian Cox | DT | |
| Julian Edelman | WR | Patriots: Terms not Disclosed |
| Dane Fletcher | ILB | |
| Steve Gregory | S | |
| Cory Grissom | DT | |
| Sam McGuffie | WR | |
| T.J. Moe | WR | |
| Matthew Mulligan | TE | |
| Taylor Reed | OLB | |
| Will Svitek | LT | |
| Ryan Wendell | C | |
| Danny Aiken | LS | Patriots: One-year deal, terms not disclosed |
Source: Spotrac.com
Signings
Patriots Re-Sign Julian Edelman
According to Albert Breer of the NFL Network, the Patriots have retained Julian Edelman.
Patriots have agreed to terms with WR Julian Edelman, per source.

— Albert Breer (@AlbertBreer) March 15, 2014
Terms of the deal remain undisclosed.
Edelman was huge in the absence of Wes Welker a season ago, finishing with 105 receptions for 1,056 yards and six touchdowns. He became an instrumental part of this offense a season ago and, outside of a healthy Rob Gronkowski, was New England's best weapon in the passing game.
A vital re-signing for the Pats.
Grade: A
Brandon Browner Signs Three-Year Deal With New England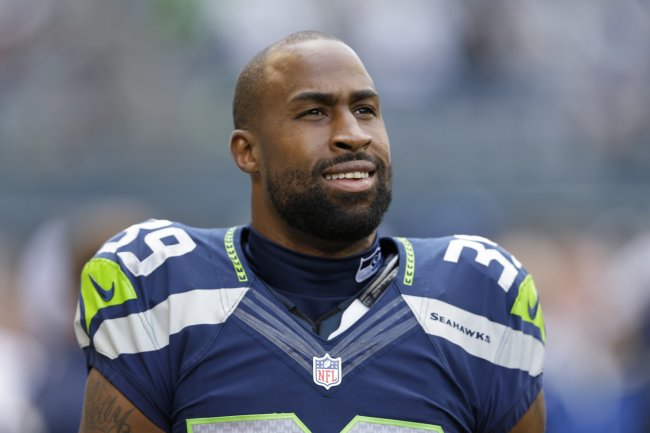 Ted S. Warren/Associated Press
They may have let Talib go, but the Patriots have now added two terrific cornerbacks to help bolster their secondary.
ESPN's Josina Anderson announced over Twitter that the Patriots and former Seattle Seahawks cornerback Brandon Browner agreed to a three-year deal.
Filed to ESPN: CB Brandon Browner told me he's agreed to join the Patriots. "I'm taking a 3-year deal to play for New England."

— Josina Anderson (@JosinaAnderson) March 14, 2014
The deal is worth $17 million, according to NFL.com's Albert Breer. Browner will miss the first four games of the 2014 season due to a suspension, but once he's ready to go, it will be very difficult for opponents to deal with both him and Revis at the same time.
Patriots Ink Darrelle Revis to 1-Year Contract
The Patriots have reportedly signed Darrelle Revis to a one-year, $12 million contract, according to ESPN's Adam Schefter:
CB Darrelle Revis and the New England Patriots have reached agreement on a one-year, $12 million deal, league sources told ESPN.

— Adam Schefter (@AdamSchefter) March 13, 2014
Revis' manager John Geiger claims nothing is official at the present time:
As of now, nothing has been agreed to with Revis and Patriots.

— John Geiger (@JohnGeiger_) March 13, 2014
Grade: A+
Michael Hoomanawanui Re-Signs for Two Years
The Patriots have started the free-agent process by re-signing one of its own, tight end Michael Hoomanawanui, to a two year deal, according to Ian Rapoport of NFL.com:
The #Patriots are re-signing TE Michael Hoomanawanui, per source, on a 2-year deal (as @Rand_Getlin said)

— Ian Rapoport (@RapSheet) March 10, 2014
New England needs depth at the tight end position after the injury to Rob Gronkowski last season, and Hoomanawanui knows the intricacies of the system and what Tom Brady expects from his receivers and tight ends.
After the financial details are released, the deal can be fully graded. For now, it's a logical move.
Grade: B
Brandon LaFell Signs Three-Year Deal
As the arms race between the Patriots and Broncos continues, New England added former Panthers wide receiver Brandon LaFell to a three-year deal estimated to be around $11 million per ESPN's Adam Schefter and NFL Network's Ian Rapoport:
And now Patriots have reached agreement on a three-year deal with former Panthers WR Brandon LaFell, per source.

— Adam Schefter (@AdamSchefter) March 16, 2014
The #Patriots are closing in on a deal with Brandon LaFell, according to a source. The deal is expected to be for 3 years and roughly $11M

— Ian Rapoport (@RapSheet) March 16, 2014
As ESPN's Mike Reiss notes, "LaFell doesn't wow with speed and might be summed up best this way -- a solid-not-spectacular receiver with good size (6-2, 210) and versatility. He also boasts potential as a red zone target, and he's been durable in his four years in the NFL (just four games missed)."
While he's certainly not a star, he should pair nicely Julian Edelman and Danny Amendola as a bigger, more athletic body for Tom Brady to target down the field.
Grade: B
Patriots Re-Sign Danny Aiken
The Pats brought back restricted free agent Danny Aiken, the team's long snapper, on a one year deal, according to Mike Reiss of ESPN:
Long snapper Danny Aiken, who was scheduled for restricted free agency, has agreed to terms with Patriots on a 1-year deal, per source.

— Mike Reiss (@MikeReiss) March 7, 2014
Aiken certainly isn't a sexy signing, but he's carved a role for himself as the team's long snapper.
Grade: C
Rumors
Patriots Keep Julian Edelman
Updates from Saturday, Mar. 15
ESPN's Adam Schefter reports that the Patriots managed to sign Edelman on Saturday:
Patriots and WR Julian Edelman just reached agreement, per source. Back to New England.

— Adam Schefter (@AdamSchefter) March 15, 2014
New England lacked offensive weapons last season, so when a receiver like Julian Edelman—who caught 105 receptions for 1,056 yards and six touchdowns—could leave via free agency, the franchise better make a push to re-sign him.
According to Michael Giardi of CSN New England, the organization wants the wideout back:
According to team source, there's strong push in bldg to keep Edelman. Coaches love his work ethic & production as dual threat #patriotstalk

— Michael Giardi (@MikeGiardi) March 9, 2014
There is no discounting how well Edelman played last season, but there is no guarantee he would match those numbers again this season. This could be his chance to make a big paycheck in another city, but there will be no team that offers as much on-field upside as the Patriots. It will be a tough call.
New England's Biggest Needs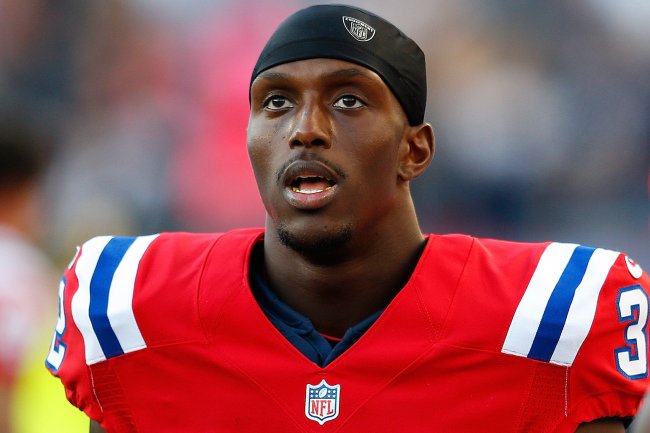 Jim Rogash/Getty Images
Safety: The Patriots need talent and depth at safety. Steve Gregory was released and there is a chance that Adrian Wilson and his expensive contract could become a cap casualty. Those moves leave the team incredibly thin behind Devin McCourty. Looking to the draft is a possibility, but Cleveland safety T.J. Ward is on the market and would fit New England's scheme perfectly.
Christian Petersen/Getty Images
Offensive Line:
While the Patriots have solid play from the tackles, the interior of the offensive line has been awful. Impending free agents Ryan Wendell and Will Svitek are adequate as roster depth (re-signing one would be a smart plan), but there are better options on the open market. Despite getting the transition tag from the
Cleveland Browns
, New England would be wise to call about center Alex Mack as a long-term anchor for the offensive line and one of the top players at his position in the league.
Tight End: There is no question that the Patriots need help at the tight end position, especially after the oft-injured Rob Gronkowski was severely injured once again last season. Signing Hoomanawanui was a start. There are plenty of tight end options in the 2014 draft class, but the possibility of signing a free agent like Buffalo's pass-catching TE Scott Chandler is intriguing.
*Stats via NFL.com.