The Red Sox Farm System: Players Who Should Make It Big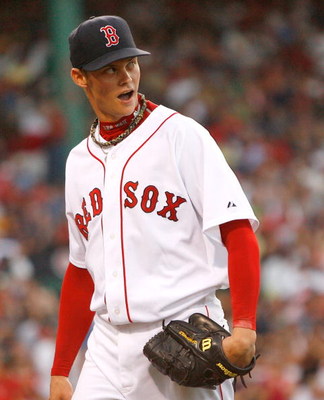 Clay Buchholz, Jeff Bailey, Chris Carter, Lars Anderson, Jonathan Van Every, Michael Bowden, Argenis Diaz, Junichi Tazawa, Josh Reddick, etc.
Everyone acknowledges that the Boston Red Sox farm system is by far one of the deepest in all of baseball.
Some of the players have been in the system forever, others just getting their first sip of Red Sox minors coffee.
These guys are the future of the Sox, and will show why Boston will contend for the next decade.
Clay Buchholz, Pitcher
Clay Buchholz. The No-Hit Kid. I guess you can say the Buchholz has already made it big in the Majors.
But a shaky 2008 has him back in AAA Pawtucket, where he is today.
Buchholz should be a starter back in the majors by 2010.
This season in Pawtucket, Buchholz is 4-0 with a 1.75 ERA.
Jeff Bailey, First Base/Catcher/Outfield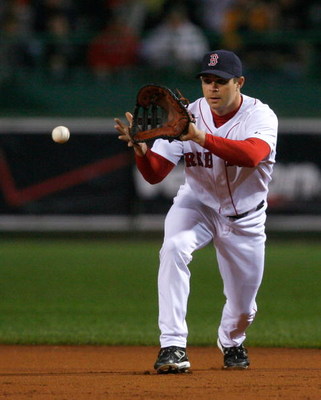 Jeff Bailey is 31 years old and has been up and down from the Red Sox and Pawtucket for what seems like forever.
He first made it to the majors in 2007, and has at least made a stint with the big club in every season since, including 2009.
This season, Bailey is hitting .232 with five home runs, and eight RBI down in Pawtucket.
Gil Velazquez, Infield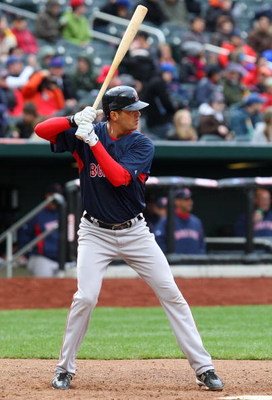 Velazquez is 29 years old, and made his Major League debut in 2008.
Velazquez is, in my opinion, a better defender than the Red Sox current starting shortstop.
This season in Pawtucket, Velazquez is hitting .208 with one home run and six RBI in 34 games.
Michael Bowden, Pitcher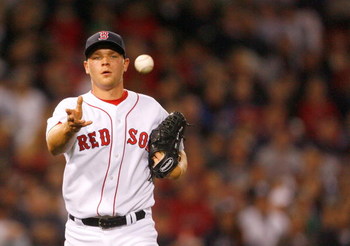 Bowden is another young pitcher, like Buchholz. Bowden should be in the Red Sox bullpen by 2010 or 2011.
This season in Pawtucket, Bowden has a 2-3 record, with a 2.47 ERA.
Lars Anderson, First Base/DH
Lars Anderson is probably going to be the future of the Red Sox aat the plate. Andeson is expected to make his Major League debut sometime during the 2009 Red Sox season. This season at AA Portland, Anderson is hitting .254 with seven home runs and 34 RBI.
Jonathan Van Every, Outfield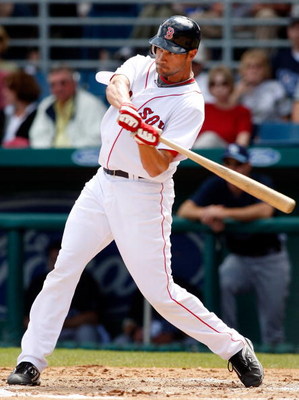 Van Every has already made his Major League debut, and hit his first homer at Progressive Field against the Indians. He also made a nice diving catch earlier in that same game.
This season at AAA Pawtucket, Van Every is hitting .215 with four home runs and 10 RBI.
Dusty Brown, Catcher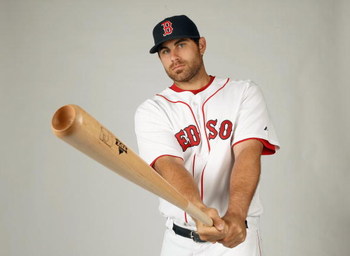 Dusty Brown is the expected successor of Jason Varitek and/or George Kottaras.
Brown is a better defensive catcher than Varitek, albeit a slightly worse hitter.
This season, Brown is hitting .240 with two home runs and 10 RBI.
Chris Carter, Outfield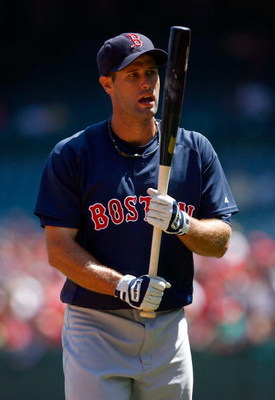 Carter is another Sox prospect who's already made his MLB debut, back in 2008.
He also made some appearences with the club this year.
Anyway, Carter is hitting .274 with three home runs and 14 RBI.
Argenis Diaz, Infield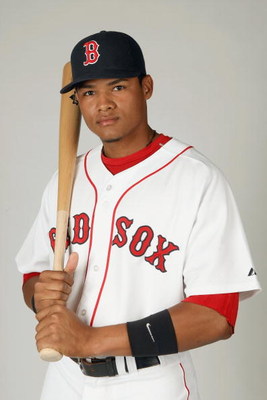 Diaz is probably going the be with the Sox sometime between 2010-2013.
Diaz has been having some defensive problems with Portland, likely setting him back on the Red Sox' totem pole.
This season, Diaz is hitting .262 with no home runs and 18 RBI.
Mark Wagner, Catcher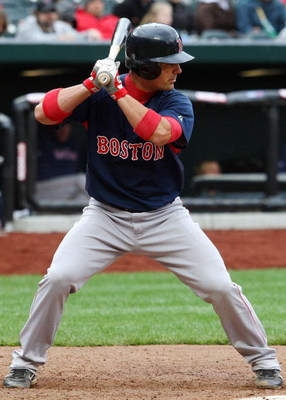 Wagner is likely going to be at a platoon role with Brown, and maybe Luis Exposito, whose currently down in A Salem.
Wagner is a better offensive catcher than Brown, hitting .339, with three home runs, and 20 RBI.
Junichi Tazawa, Pitcher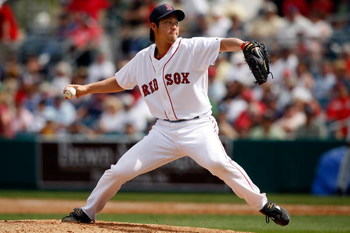 Junichi Tazawa is the latest Japanese pitching import for the Red Sox, joining Daisuke Matsuzaka, Takashi Saito, and Hideki Okajima.
Tazawa is 7-3 with a 2.67 ERA with Portland.
Josh Reddick, Outfield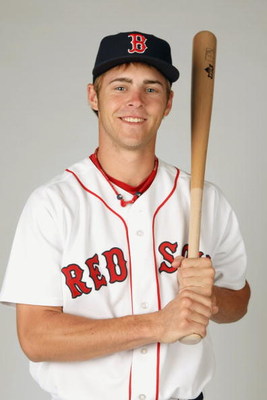 Reddick is currently ranked as the No. 6 prospect in the Red Sox organization by Baseball America.
He's proved it with Portland this season, hitting .279 with six home runs and eight RBI.
Felix Doubront, Pitcher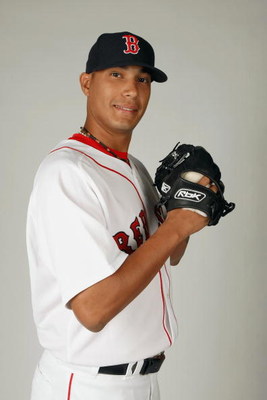 Doubront is the ace of Portland's staff this year, even with Tazawa on the Sea Dogs' roster.
Doubront should make his MLB debut sometime between 2010-2012.
Doubront has a 3.19 ERA with a 4-2 record with the Portland Sea Dogs.
Daniel Bard, Pitcher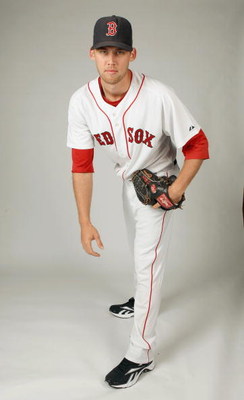 Bard has already made his MLB debut this season, and his 100 mph fastball is turning some heads.
He likely won't stay with Boston for the enitre year, but expect him in the bullpen in 2010.
So far with the Red Sox, Bard has a 0.75 ERA with an 0-0 record and one save.
Hunter Jones, Pitcher
Jones has also made his MLB debut this season, before being sent back down to Pawtucket after a breif stint with Boston.
With the Red Sox, Jones had an unsightly 8.00 ERA with an 0-0 record and no saves.
With Pawtucket, Jones has a 3.38 ERA with an 0-1 record and no saves.
Keep Reading

Boston Red Sox: Like this team?