The 2014 NFL free-agent class is stacked, and many teams have taken advantage of the legal tampering period by kicking off the signings and re-signings with a flurry of activity.
Players such as linebacker D'Qwell Jackson, cornerback Sam Shields and defensive end Everson Griffen were all scheduled to hit the open market on Tuesday, when the signing period officially begins.
Instead of letting them walk, teams have already reportedly agreed to deals with each star.
All of the following players are just waiting until they can sign on the dotted line.
D'Qwell Jackson, Linebacker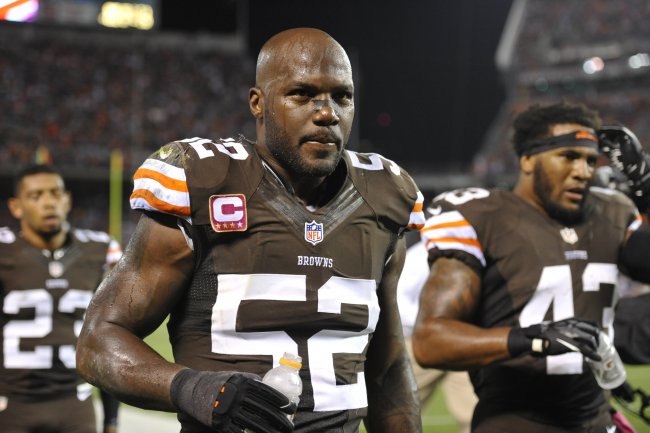 David Richard/Associated Press
Signed with Indianapolis Colts
There are few linebackers due to hit free agency as talented as D'Qwell Jackson. The Cleveland Browns let him go in a cost-cutting measure, but he was not without a home for very long.
According to Ian Rapoport of NFL Network, the Indianapolis Colts wasted no time locking him up to a long-term deal that translates to a steal for the franchise if he plays up to his expectations:
D'Qwell Jackson has agreed to terms with the #Colts, per source.

— Ian Rapoport (@RapSheet) March 6, 2014
D'Qwell Jackson's deal with the #Colts: 4 years for $22M with $11M guaranteed, per source. Wow.

— Ian Rapoport (@RapSheet) March 6, 2014
While there has been a mixed reaction to the Colts' signing, there is no denying the raw talent of an inside linebacker who can tackle like Jackson. With Indy struggling against the run, the addition of a player with the fourth-most tackles since 2011 (418) is never a bad idea.
Jackson is not the biggest linebacker and is getting older, but his instincts at the line of scrimmage, as well as his new lease on life now that he is with a postseason contender, will lead this to be considered one of the best moves this offseason.
Sam Shields, Cornerback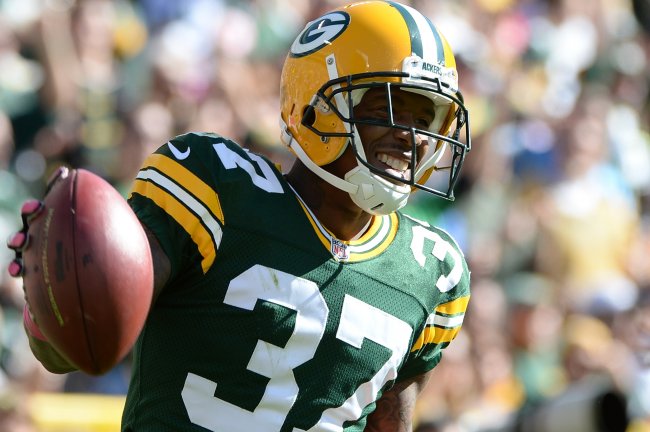 Harry How/Getty Images
Re-signed with Green Bay Packers
One of the only bright spots of the Green Bay Packers secondary last season was cornerback Sam Shields, and the team avoided losing him to free agency by re-signing him to a four-year, $39 million deal, according to ESPN's Adam Schefter.
Packers gave CB Sam Shields a 4-year deal for $39 million, including a signing bonus $12.5 million, per source.

— Adam Schefter (@AdamSchefter) March 9, 2014
Green Bay made the correct decision.
The undrafted free agent joined the Packers as a converted wide receiver looking to add speed to the secondary, but he quickly emerged as one of the most naturally gifted players on the unit.
Last season saw Shields grow into one of the better coverage cornerbacks in the NFL and tied his career high with four interceptions. His emergence forced Green Bay to pay, but the retention of the cornerback will give the Packers a chance to contend this year and moving forward.
Now the franchise needs to add more depth and talent to the secondary to support Shields.
Everson Griffen, Defensive End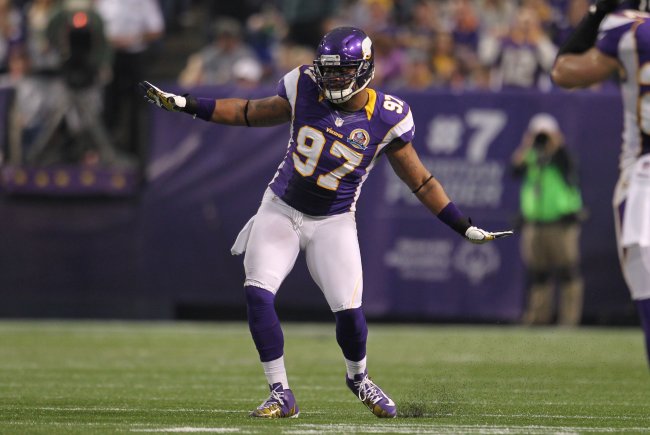 Brace Hemmelgarn-USA TODAY Sports
Re-signed with Minnesota Vikings
The Minnesota Vikings stayed in house to ensure elite defensive line play this season by reportedly re-signing defensive end Everson Griffen to a five-year, $42.5 million deal, according to Rapoport and Schefter:
DE Everson Griffen is re-signing with the Vikings on a huge 5-year deal, per source

— Ian Rapoport (@RapSheet) March 9, 2014
Vikings re-signed DE Everson Griffin, as @rapsheet reported. Told it's a 5-year, $42.5 million deal that includes $20 mil gtd, per source.

— Adam Schefter (@AdamSchefter) March 9, 2014
While the Vikings still must answer the question about who will play on the other side of Griffen—veteran Jared Allen is headed to free agency—retaining the 26-year-old budding star was the smart move for the long-term betterment of the franchise.
The best quality Griffen offers the Vikings is his consistency. It has yet to be seen how well he will carry the burden of being the new face of the defensive line, but he will show up on every down and lead by example using his unparalleled work ethic.
Minnesota is often criticized for its personnel moves, but the franchise made the right decision re-signing Griffen.
*Stats via NFL.com.