The Biggest NBA Free Agent Signings of 2009-10
As the NBA Finals inch closer to an end, the NBA offseason free agent signing period officially begins in just the matter of days.
One of the biggest names in the free agent bunch is the Magic's go-to-guy Hedo Turkoglu, along with other excellent players such as Shawn Marion, Andre Miller, Lamar Odom, Carlos Boozer, Rasheed Wallace, Jason Kidd, and Ben Gordon.
Check out the slide show and see where your favorite free agent could possibly go!
Hedo Turkoglu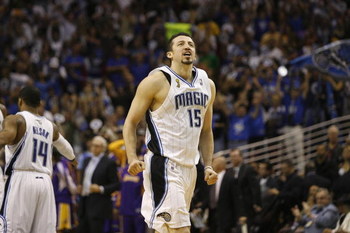 After winning the Most Improved Player Award last season, many people do not believe that Turk had it in him to consistently produce for the Orlando Magic. Needless to say, Turkoglu came up absolutely huge for Orlando all throughout the season and all the way to the NBA Finals.
Since Turkoglu will now become a free agent during the offseason, many people believe that he could possibly depart from the Magic and request a hefty contract, in which he has rightfully earned and deserves.
It has been said that the Magic will do whatever it takes to re-sign Turk, even if it forces them to be over the luxury tax.
Hedo is more than worth it for Orlando and will more than likely been in the same jersey heading into next season.
Carlos Boozer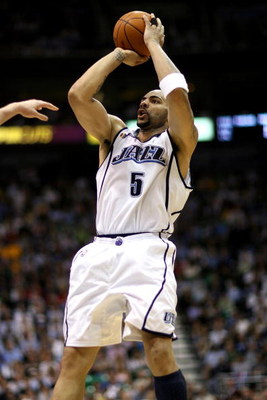 Rumors have circulated of Boozer going to a select number of teams such as the; Detroit Pistons, Cleveland Cavaliers (his old team), Miami Heat, and the New Jersey Nets.
As of right now, the Pistons and Nets look to be the leading candidates in signing Boozer. He would fit in well in both teams' systems and style of play.
Now it will be up to who wants to give Boozer the bigger contract, Detroit or New Jersey?
Rasheed Wallace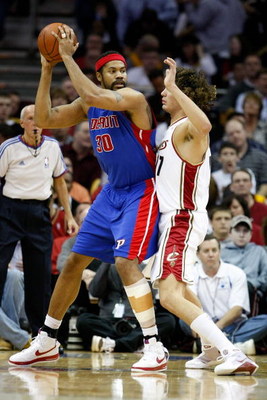 The man that helped Detroit win the championship is now heading into the of season as a free agent, and in desperate need of a new team.
The most rumored scenario is Wallace being signed by the Cleveland Cavaliers along side of superstar LeBron James.
At the age of 34, Sheed could have a few more solid seasons left in him before his numbers take a major decline.
Wallace could be the answer to all the Cavaliers problems, just like he was for the Pistons.
Ben Gordon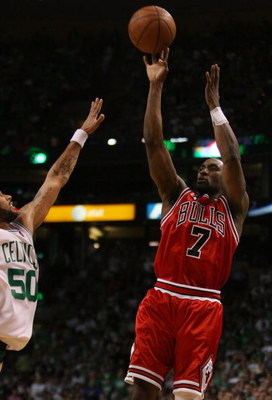 As of right now, the Chicago Bulls have stated that they are making it a top priority to re-sign Ben Gordon during the off season.
The organization went on to say that Gordon is a key piece to their team and that they believe he will re-sign with them.
The only other rumor about Gordon is a possibility of being signed by the Detroit Pistons who would like to get a three-guard offense going on along with Hamilton and Stuckey.
Shawn Marion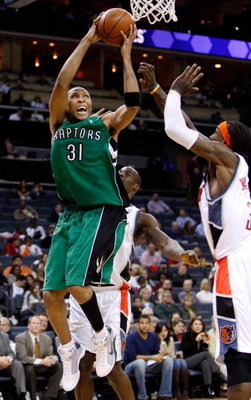 Ever since being dealt to the Toronto Raptors Shawn Marion's name has not been publicized or talked about much at all.
It looks as if he will not be rejoining the Raptors next season, obviously giving him the opportunity to sign with another team, possibly a contender.
At the age of 31, Marion still has the talent and ability to post monster numbers all across the stat sheet, he just needs to be on the right team to do it!
Lamar Odom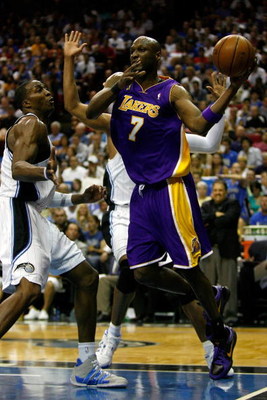 Since Odom is on a top notch team that is currently competing in the NBA Finals, it looks as if he will be resigning with the Los Angeles Lakers.
You can expect a contract to be made and signed within the next couple of weeks.
Odom will be a Laker next season, no doubt about it. He is too good to let go of as he can do virtually everything on the NBA court.
Jason Kidd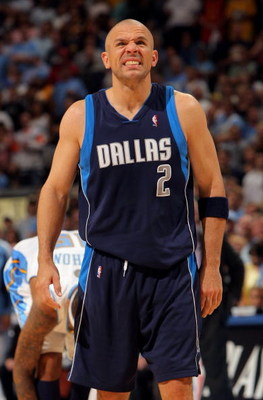 Not much has been heard regarding Jason Kidd signing with another team besides the Dallas Mavericks.
Dallas believes that they have shown Kidd that he can be part of something special on the Mavericks squad, and they hope to resign him during the offseason.
As of right now, all signs are pointing to the future hall of famer resigning with Marc Cuban and his Dallas Mavericks.
Andre Miller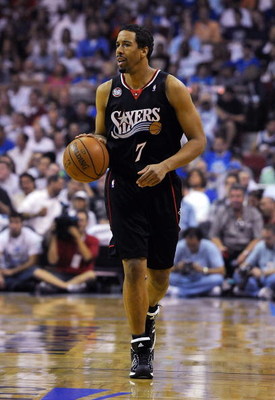 The only Andre Miller news is a possible signing with the Portland Trail Blazers.
At the age of 33, Miller still has the potential to post well above average point-guard numbers and could easily be thrown into the Blazers starting line-up while young sophomore Jerryd Bayless continues to grow.
The Blazers are a young and up-and-coming team that can possibly make a big splash during next season, especially if they sign veteran Andre Miller.
Keep Reading