Day 5 at the BNP Paribas Open will see top-seeded Rafael Nadal and others in the top portion of the bracket in action.
The field resembles that of a Grand Slam event, as the best in the world have come to Indian Wells for a chance at the winner's portion of the $5,240,015 prize money.
Here are links to the day's schedule and the tournament bracket. Just below there is a focus on the key matchups and predictions for the featured matches.
Marquee Matchups
Rafael Nadal vs. Alexandr Dolgopolov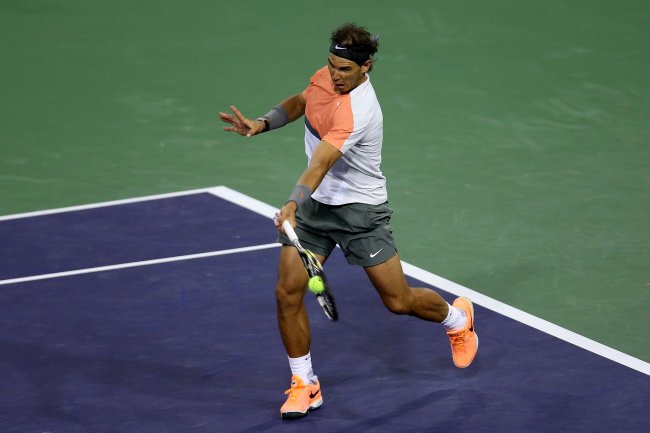 Stephen Dunn/Getty Images
Nadal escaped a close call in the second round with Radek Stepanek after receiving a bye for the first. Stepanek pushed Nadal to the third set and nearly pulled off the massive upset, but he couldn't come up with the clutch break point when the top seed was serving for the match.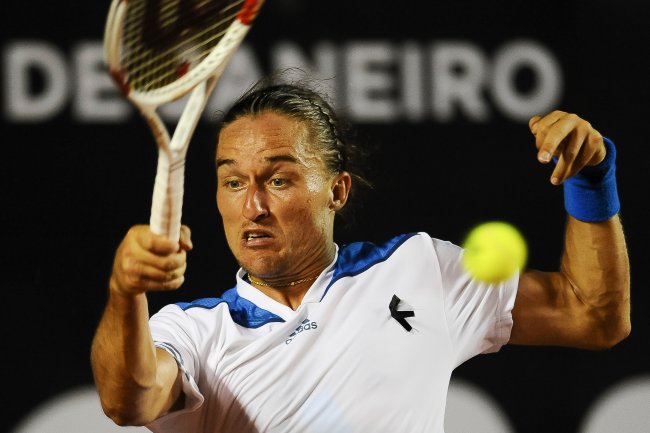 Buda Mendes/Getty Images
On Monday, Nadal will face Dolgopolov for a chance to advance to the quarterfinals. Nadal has won all five previous meetings between the two men. That includes a straight-sets win over him in the final in Rio de Janeiro in February.
Per the BNP Paribas Open's official site, during the post-match presser from the second round, Nadal was asked about facing Dolgopolov. He said:
[He] is always a very tough player to play. You know, he's a player [who] brings me to the limit, because ‑‑ not the same like Stepanek, but in a way, some ways, a little bit similar because both players are playing not two points the same way.

They are playing very aggressive. They can play four winners and then a few mistakes, so that's very difficult to play against these kind of players. Will be a tough match for me. I need to be ready better than today. I'm going to try.
Dolgopolov does bring an unorthodox style and an array of finesse shots that can be problematic for his opponents.
Still, Nadal should make it six in a row over him.
Gael Monfils vs. Fabio Fognini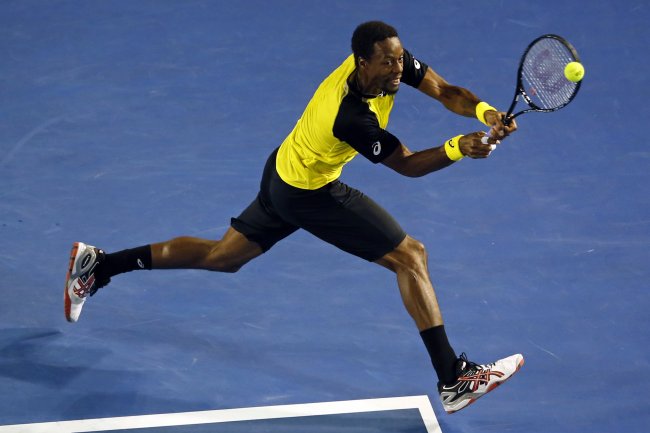 Eugene Hoshiko/Associated Press
Fognini is one of the up-and-coming players in the world. The 26-year-old has already reached the final of a tournament this year, and he seems poised to have the best year of his career.
On Monday, he takes on France's Monfils for the fifth time. The series is currently tied at 2-2.
Monfils has been hot himself. He's usually a pretender in Grand Slam events. This event has the appearance of a major because of the talent in the field.
Monfils has made a living on taking down mid-level opponents like Fognini. The Frenchman will outplay Fognini on Monday to move on.
Jiri Vesely vs. Andy Murray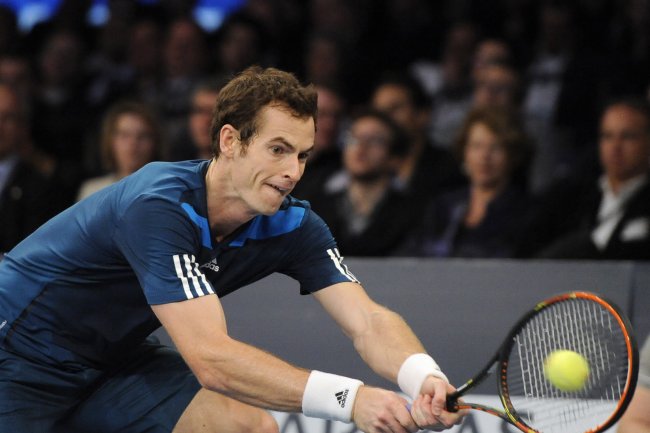 Kathy Kmonicek/Associated Press
Murray has battled injuries over the last few months, but rust is not enough to cause him to struggle with Vesely. This is the first time the two have met, but there's a huge gap in skill, experience and accomplishment.
Murray is trying to climb back into the Top Five in the ATP rankings after his layoffs. Per Chris Goldsmith, Tomas Berdych's unexpected loss on Sunday will help:
Andy Murray will definitely now move above Tomas Berdych in the new ATP rankings. Andy currently up to provisional ATP number 5

— Chris Goldsmith (@TheTennisTalker) March 9, 2014
Murray is a man on a mission, and his opponent doesn't figure to be in position to stop him.
Vesely is just 20 years old. He's early in his career and not ready to knock off Murray.
Stanislas Wawrinka vs. Andreas Seppi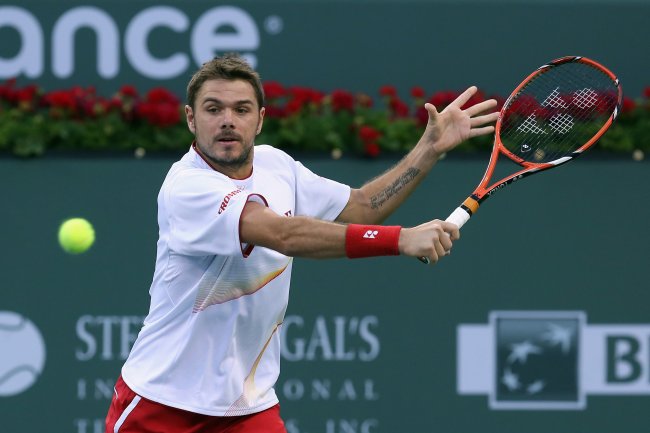 Jeff Gross/Getty Images
The Australian Open champion has defeated Seppi in nine of the 14 head-to-head meetings. There's no doubt he's riding high after winning the first Grand Slam of his career.
He's currently ranked No. 3 in the world, and another strong showing at the BNP Paribas Open would make him the top player in the first quarter of the year.
Look for Wawrinka to roll over Seppi and into the next round.
Roger Federer vs. Dmitry Tursunov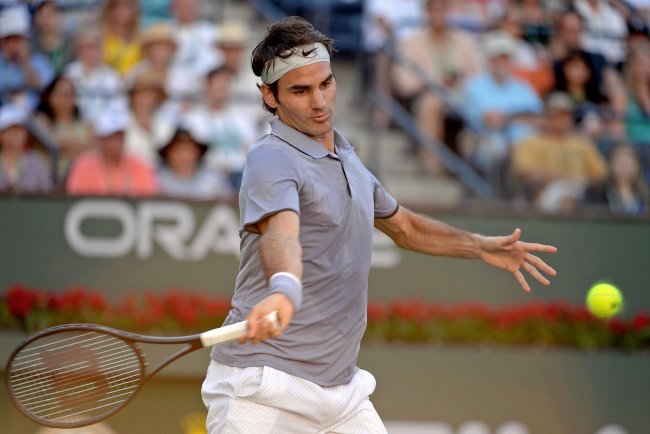 Jayne Kamin-Oncea-USA TODAY Spor
Federer just won't allow us to dismiss him as an elite player. After reaching the semifinals of the Australian Open, Fed won it all in Dubai. He knocked off Novak Djokovic and Tomas Berdych en route to the title.
With a point to prove, Federer won't be stopped by Tursunov.