For teams looking to add a quarterback this offseason, the pickings are pretty slim. Many teams will look to have their plans in place ahead of the 2014 NFL draft.
With the passing game only growing in importance, you're not seeing any major names hitting the open market anytime soon. The second a team thinks it has a franchise QB, it's inking him up to an extension as soon as possible.
As a result, that leaves guys like Michael Vick, Josh McCown, Josh Freeman and Matt Cassel as the pick of this year's litter.
Luckily, there's still the draft, which is never lacking in QB talent.
Here are the latest updates on four teams looking to address the position before the 2014 season begins.
The Jags May Wait for a QB in the Draft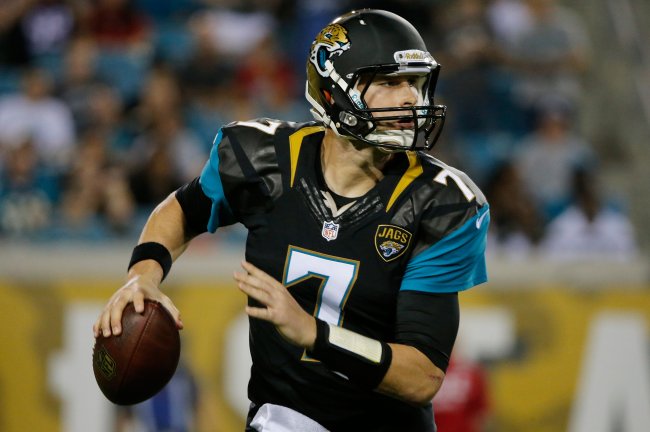 Sam Greenwood/Getty Images
The common belief was that the Jacksonville Jaguars would draft one of Teddy Bridgewater, Blake Bortles or Johnny Manziel in the first round to solve what has been a lingering issue for the past few years now.
However, Jacksonville may have something different in mind. ESPN's Adam Schefter reported that the Jags signed Chad Henne to a two-year extension:
Jaguars gave QB Chad Henne a two-year, $8 million deal that includes $4.5 million guaranteed in year one, per league source.

— Adam Schefter (@AdamSchefter) March 7, 2014
Ryan O'Halloran of the Florida Times-Union then reported that with Henne signed on, the team may wait until at least the second round to draft a QB:
League source on #Jaguars: "With Henne back, I don't expect them to take QB until 2nd round and maybe not until 3rd or 4th round."

— Ryan O'Halloran (@ryanohalloran) March 7, 2014
You could understand why the Jags are going this way. Henne has a definite ceiling, but he's a solid stopgap starter until somebody younger is ready. The three aforementioned prospects are good, but they're not an Andrew Luck-type can't-miss player.
Waiting for somebody like Derek Carr or Jimmy Garoppolo may be the way to go, especially if they're not immediately thrown right into the fire and instead have time to learn and take over the starting job when they're ready.
Do Mark Sanchez's Reported Real Estate Habits Signal His Future?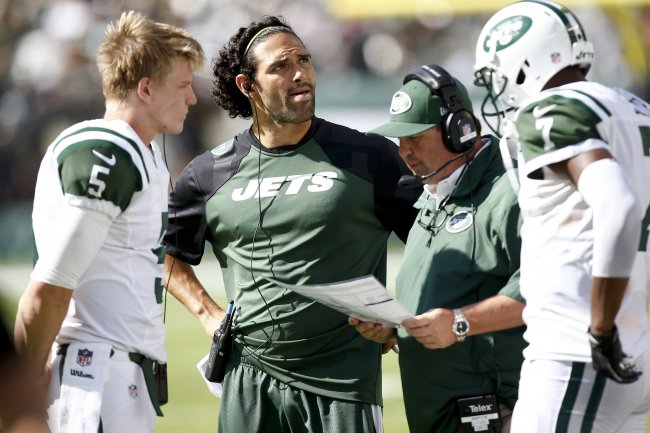 Jeff Zelevansky/Getty Images
The Real Deal, a real-estate blog for New York City, reported that Mark Sanchez is looking for an apartment in Tribeca worth $4.2 million (via Dom Cosentino of NJ.com):
Despite rumors that he won't be with the New York Jets the coming season, quarterback Mark Sanchez was spotted checking out a $4.2 million apartment at 84 Thomas Street in Tribeca today, a source told The Real Deal.

David Kestenbaum of Sotheby's International Realty, the listing broker for the unit, declined to confirm that he'd shown the NFL star the apartment, which went on the market just two days ago.
That led some to wonder why Sanchez might be willing to shell out that kind of money if he planned on playing elsewhere in 2014.
Of course, Dan Hanzus of NFL.com astutely pointed out that the 27-year-old has plenty of cash to burn and that buying an apartment in NYC isn't a terrible investment:
It should be noted that Mark Sanchez is a very rich and eligible bachelor. Jets or no Jets, there's logic to him having a property in NYC.

— Dan Hanzus (@DanHanzus) March 7, 2014
Then, Rich Cimini of ESPN New York reported that Sanchez wasn't even in New York at all, but rather California, so it would have been impossible for him to be apartment hunting:
Mark Sanchez wasn't apartment hunting in NYC this week, per source, refuting reports. #Jets QB has been in California, not NY.

— Rich Cimini (@RichCimini) March 7, 2014
If I'm Sanchez, I'm buying an apartment in Boston just to plant the seed that he's been signed by the New England Patriots.
Might the Jets Be Targeting Josh McCown?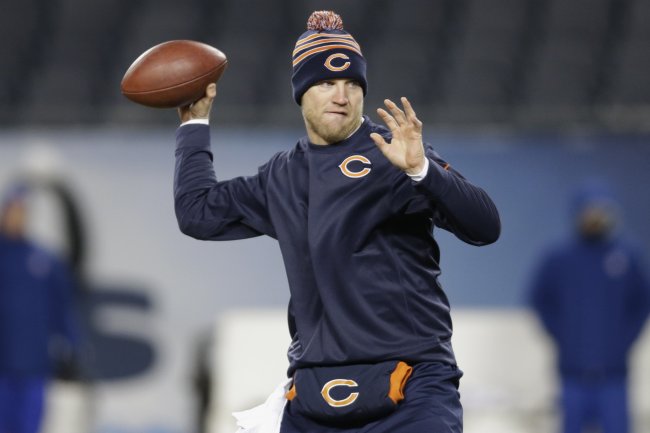 Nam Y. Huh/Associated Press
The Chicago Bears have yet to commit to Josh McCown, and the longer they wait, the more it looks like they don't really want him at all.
NFL.com's Ian Rapoport reported that the signs point to the 34-year-old hitting the free-agent market:
Assumed Josh McCown would return to #Bears. But they haven't seemed committed to it. As of now, looks like he'll hit the market #Jets #Bucs

— Ian Rapoport (@RapSheet) March 6, 2014
When speaking on NFL Network's NFL Total Access, Rapoport listed the Jets and Tampa Bay Buccaneers as possible options for McCown (via NFL.com's Marc Sessler).
You can see where McCown would be a fit for both teams. Geno Smith and Mike Glennon had their moments, but they certainly looked shaky in their rookie seasons. Having a veteran like McCown in the fold would either bring out the best in either QB or give the Jets or Bucs a solid Plan B if Smith or Glennon fail miserably in their second years.
From the perspective of McCown, you get one more nice payday while simultaneously getting a great opportunity to see time under center in 2014.
Is Bill O'Brien Looking to Add a Former Pupil?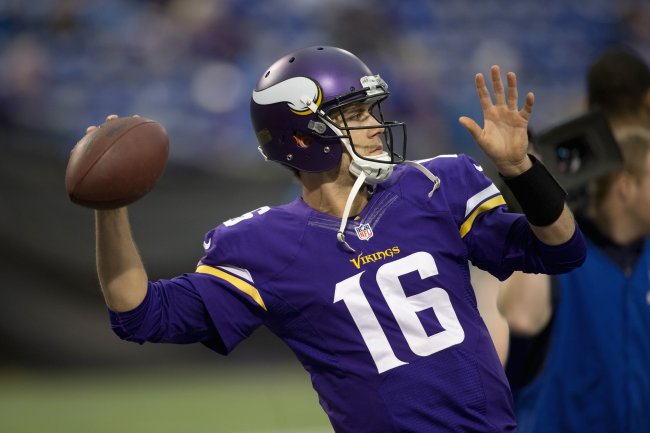 Hannah Foslien/Getty Images
Although he was wide receivers coach at the time, Bill O'Brien was in New England for Matt Cassel's season in the sun replacing an injured Tom Brady. The relationship they built while members of the Patriots organization may play a role in what the Houston Texans do at QB this offseason.
Rapoport reported that the interest "is real" between both parties:
When Matt Cassel opted out of his deal with #Vikings, it made him a FA. The interest from his Pats connection Bill O'Brien & #Texans is real

— Ian Rapoport (@RapSheet) March 6, 2014
This could be another case of a team relying on a veteran starter for next season and drafting somebody in the later rounds of the draft to use down the road. Many fans in Houston would probably wonder how this would be preferable to having Matt Schaub in 2013, though.
If Cassel is signed by the Texans, that would surely mean they plan on taking Jadeveon Clowney No. 1 overall.