Spring training is the time of the year when many baseball players claim they are in "the best shape of their lives." When looking at Washington Nationals star Bryce Harper, it looks like he is bigger than he has ever been since turning pro.
The 21-year-old showed up to camp looking mighty strong:
WHOA. Look how huge Bryce Harper is now. [Photo via: Sheahin/Sousa] SEE MORE: http://t.co/kmCoDOyMJm pic.twitter.com/SFivPENmMN

— 106.7 The Fan (@1067thefandc) March 5, 2014
Take a look at the outfielder last year (on the right):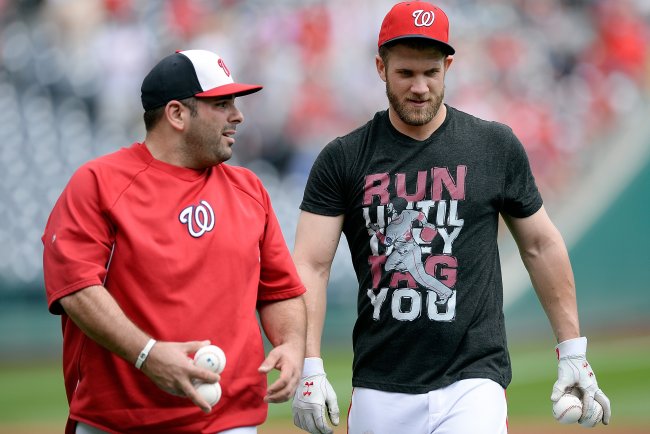 Patrick McDermott/Getty Images
It looks like Harper has put on some serious muscle this offseason.
[106.7 The Fan, h/t Mika Axisa of CBS Sports]