Joba Chamberlain is sporting a new uniform this year, but the pitcher isn't sure what his face will look like on Opening Day.
The Detroit Tigers reliever wants the fans to pick what type of facial hair he will sport to start the season:
.@Joba_44 wants you to decide what facial hair he'll sport on #OpeningDay! Tweet #JobaStache, #JobaGoatee, #JobaBeard or #JobaClean to vote!

— Intentional Talk (@IntentionalTalk) March 5, 2014
It seems like a cool way to get the fans involved. If the mustache wins, he should have another poll that allows the fans to pick the style.
Maybe he'd be willing to model his mustache after Rollie Fingers: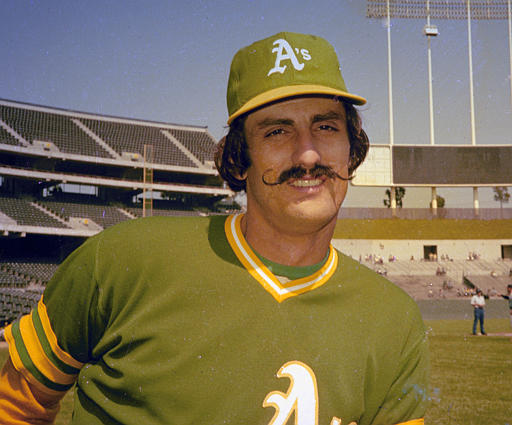 Anonymous/Associated Press
No matter what the fans pick, Chamberlain isn't going to top Los Angeles Dodgers reliever Brian Wilson's beard.
[Intentional Talk, h/t The Hall of Very Good, SI's Extra Mustard]