The Top 10 Hitting Seasons in Phillies History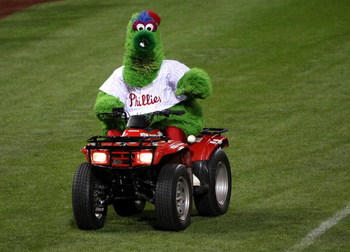 Though the Phillies organization goes back to 1883, when they were known as the Quakers, we will only go back to 1929 to identify the top hitting seasons in Phillies history.
Please note that a player will only appear on this list once.
During this span the franchise has not been short in outstanding hitters, especially compared to their rotations.
The contrast would not be more apparent than 1929 and 1930. The Phillies scored 897 and 944 , respectively, but lost 82 and 102 games during those two years.
It should be mentioned that the team scored more than 800 runs from 2004 through 2007 and was one run shy of reaching that mark last year.
Now to the list...
No. 10: Chase Utley (2006)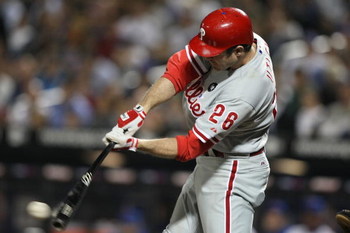 .309 - 131 runs - 32 hr - 102 rbi - 40 doubles - 203 hits
The Phillies were patient with their 2000 1st round pick and had the luxury of easing Chase Utley into the lineup because they had Placido Polanco at second and David Bell at third.
But once Chase started to reflect his potential in 2005, the Phillies quickly traded Polanco to the Tigers to make room.
Not only did Utley cement himself at the team's second baseman in '06, he also became the best second baseman in the majors.
No. 9: Greg Luzinski (1977)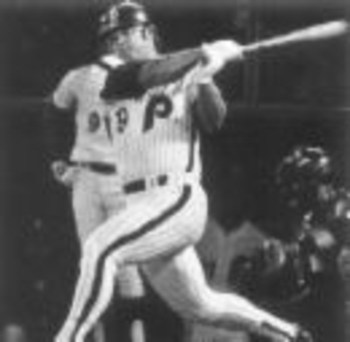 .309 - 99 runs - 39 hr - 130 rbi - 35 doubles - .594 slg %
Greg Luzinski was drafted in the first round (11th pick) in 1968 at the age of 17 and by '77 was one of the premier sluggers in the league.
Greg finished second in the MVP ballot in '77 behind George Foster.
Teaming up with Mike Schmidt, the Phillies won three consecutive division titles from '76 to '78.
The White Sox purchased Luzinski in 1981.
No. 8: Dick Allen (1966)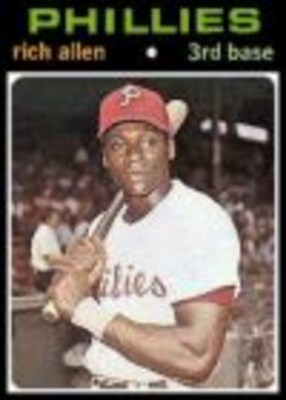 .317-112 runs-40 hr-110 rbi-25 doubles-10 triples-.396 OB% -.632 slg%
I'm shocked to find out that Dick Allen is not in the Hall-of-Fame. You are talking about a player who won the Rookie of the Year, MVP award, and was selected to the All-Star team seven times.
The only reason that jumps out is his overall numbers. He failed to gain 2000 hits or 400 homers.
But his 162 game average over his 15 seasons is the following:
.292 - 102 runs - 33 hr - 104 rbi
No. 7: Don Hurst (1932)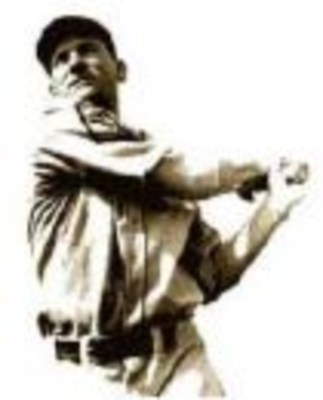 .339 - 109 runs - 24 hr - 143 rbi - 41 doubles - .412 ob%
In 1932, the Phillies once again had the top hitting team in the majors. Hurst, Chuck Klein, and Pinky Whitney drove in over 120 runs apiece.
Hurst finished seventh in the MVP ballot while leading the league in RBI.
Hurst career only lasted seven-plus seasons.
No. 6: Jim Thome (2003)
.266 - 111 runs - 47 hr - 131 rbi - 30 doubles
Thome blasted over 40 round trippers twice out of his three seasons with the Phils. His home run total is currently tied for fourth on the team's list.
Thome's injury opened the door for Ryan Howard to take over first. To make room, the Phils traded him to the ChiSox for a package centered by Aaron Rowand.
No. 5: Mike Schmidt (1980)
.286 - 104 runs - 48 hr - 121 rbi - .624 slg%
Mike Schmidt was one of the main reason why the Phillies had so much success between the mid-70s to the mid-80s.
Schmidt's popularity was so high, that he was voted into the All-Star game in 1989 even though he was batting below the Mendoza line and retired two months earlier.
Though Schmidt had a number of outstanding seasons, his first MVP season was his best.
Schmidt's 48 homers are tied for second in the franchise list behind Ryan Howard.
No. 4: Ryan Howard (2006)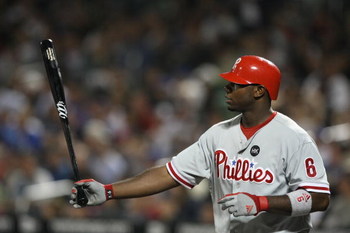 .313 - 104 runs - 58 hr - 149 rbi - .425 ob% - .659 slg%
In just five plus season, Ryan Howard has cemented himself as one of the best sluggers in history. Over that span, Howard has homered 195 times (avg. 50 HR / 162 games) and won two HR titles.
Ryan Howard won the MVP award in '06, year after winning the Rookie of the Year award. Since the Phillies didn't make the playoffs that year, Pujols (runner-up) was quotes as saying that Ryan didn't deserve the award.
I wonder if Pujols felt the same last year since the Cardinals failed to make the playoffs.
No. 3: Jimmy Rollins (2007)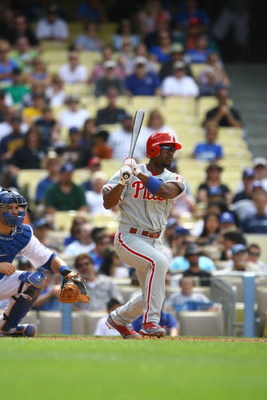 .296 - 139 runs - 30 hr - 94 rbi - 38 doubles - 20 triples - 212 hits
Another Phillie took home the award in 2007.
Rollins enjoyed career highs in every hitting category and joined the 30/30 club by stealing 41 bases.
When his time comes, it will be interesting to see if he is elected to the Hall-of-Fame.
Number 2: Lefty O'Doul (1929)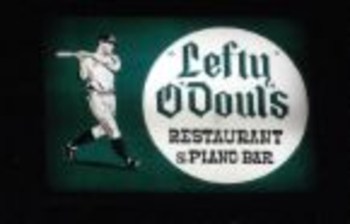 .398 - 152 runs - 32 hr - 122 rbi - 35 doubles - 6 triples - 254 hits - .465 ob%
It's amazing that a talented player like Lefty O'Doul played on five different teams, especially during this period.
It's also amazing that O'Doul won the batting title and led the league in hits and didn't win the MVP. Roger Hornsby won the award by six votes.
O'Doul, who was a converted pitcher, played in a total of 11 seasons, finishing with a career batting average of .349.
No. 1: Chuck Klein (1930)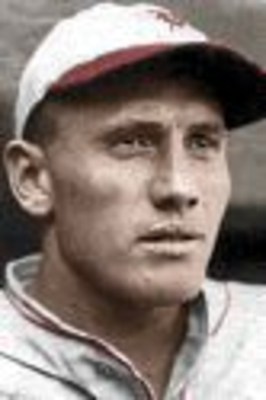 .386 - 158 runs - 40 hr - 170 rbi - 59 doubles - .436 ob% - .687 slg%
Chuck Klein holds the record for the most home runs over the first two calendar years in the majors (83).
Even though he won the Triple Crown in '31 and the MVP in '32, I felt that Klein's second full season was his best.
The only reason he didn't win the award was because neither league selected a MVP in 1930. Very strange!
Keep Reading

Philadelphia Phillies: Like this team?