Making waves of his own at Manchester United right now, Adnan Januzaj has revealed two former Old Trafford favourites are among his biggest influences.
David Beckham and Cristiano Ronaldo join ex-Barcelona trickster Ronaldinho on the midfielder's list of inspirations, per the club's official website:
When I was young, I loved football so much and I really enjoyed just watching players. If somebody like Ronaldinho was playing, for instance, everyone wants to see his qualities and knows he can do anything with the ball.

And I never just focused on left-footed players because there are some great right-footers as well - Cristiano Ronaldo and David Beckham for example. I am surrounded by lots of great players here at United and I am learning every day.
Having made his competitive debut in August last year, Januzaj has enjoyed a swift rise to the fore of the Red Devils' squad, jostling for playing time with the club's more experienced assets.
The teenager says he attempts to base his game on some of the best playmakers of the past two decades:
As a kid I always watched the big players and big names and I loved watching Zinedine Zidane, Juan Roman Riquelme and Kaka. It's difficult singling out one player but I looked at those three in particular and liked the way they played. I was a bit young when Zidane helped France win the World Cup in 1998 but I watched him in quite a few games later in his career.
Januzaj's debut in the 2013 Community Shield—a 2-0 win over Wigan Athletic—came while he was 18 years, six months and seven days old.
That is, just five days sooner than Ronaldo managed following his arrival from Sporting Lisbon in 2003.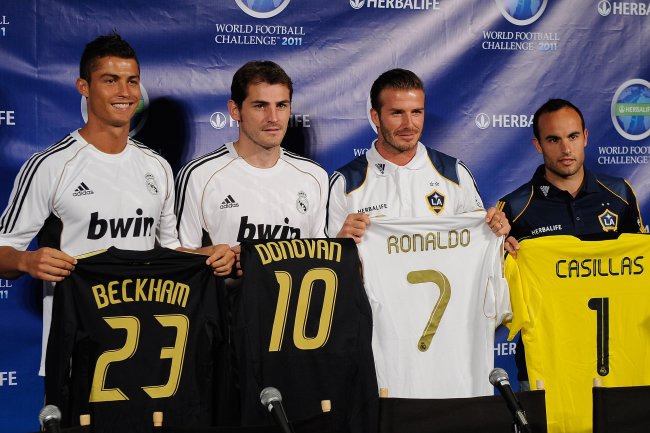 Kevork Djansezian/Getty Images
Beckham beats both players in that respect, having made his competitive bow during a 1992 FA Cup clash against Brighton at 17 years, four months and 22 days.
It's not altogether surprising that such an elite crop of superstars have played their part in driving such a talented up-and-comer, but it helps United to hear that some of the club's past greats are among those Januzaj admires.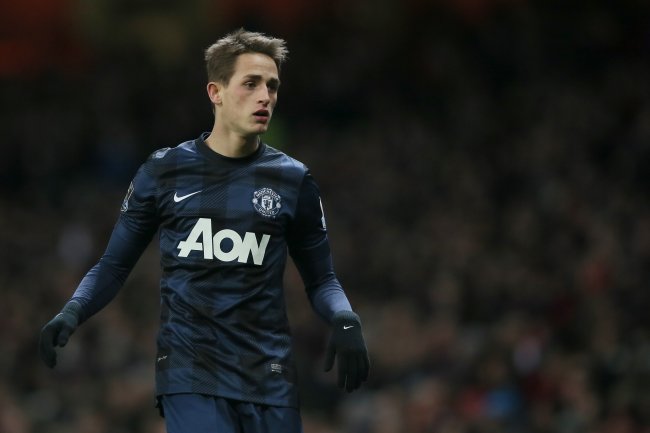 Alastair Grant/Associated Press
With the Red Devils enduring one of their darker periods at present, the club might be looked upon as more susceptible to losing their top talents, but a strong relationship with the club and their history will build confidence in Januzaj's case.
The 19-year-old has made 20 Premier League appearances for United this term, scoring three goals and making three assists, per Transfermarkt.
It's this kind of potential that has led The Guardian's Jamie Jackson to heap praise on Januzaj's consistency:
Not sure seen anything other than impressive displays from Januzaj, too...

— jamie jackson (@JamieJackson___) February 26, 2014
Known for possessing a hatful of tricks and some prodigious footwork himself, one can see how both present and former dribbling experts such as Zidane, Ronaldinho and Ronaldo could play their part in the youngster's development.
David Moyes can only hope that his rising starlet grows to become as daunting a power as those he cites as his influences, and that it's United who benefit as a result.