The 2014 NHL trade deadline is Wednesday, March 5 at 3 p.m. ET, and the excitement surrounding the potential stars on the move has created several rumors that have swept the league.
With elite players like Montreal's Andrei Markov, New York's Thomas Vanek and Carolina's Cam Ward all reportedly available, the expectations for a wild deadline finale have hockey fans genuinely excited.
Here are the latest rumors burning up the trade hot stove.
Andrei Markov, Montreal Canadiens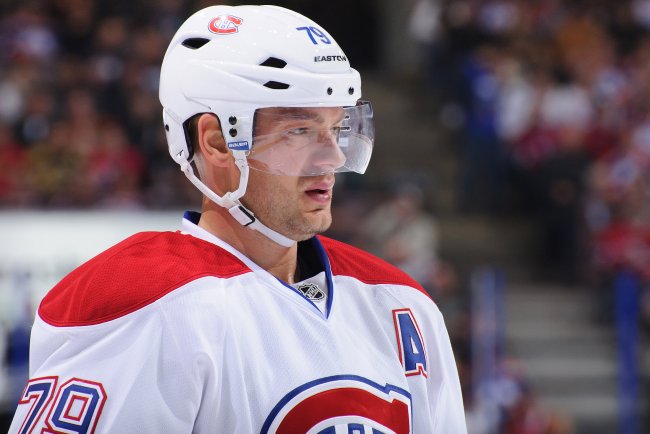 Derek Leung/Getty Images
The Montreal Canadiens have not lived up to expectations this season, but one of the bright spots on the roster has been veteran defenseman Andrei Markov.
Despite a career full of injuries, the 35-year-old defender has been at his healthiest over the last two seasons and has proven to be one of the best dual-threat defenders on the Montreal roster.
It would take a package of players and picks to pry Markov from the Canadiens, but according to Bruce Garrioch of the Ottawa Sun, the Edmonton Oilers are interested in making a deal:
Here's an interesting tidbit: I'm told Edmonton has made a pitch for Montreal defenceman Andrei Markov. The club would like a big veteran to stabilize its defence and Markov hasn't been able to come to an agreement with the Habs on a new deal. The Oilers might be willing to ante up the three-year contract Markov wants. This may not happen at the deadline but Edmonton could make a pitch on July 1. If Markov is to be moved at this stage the Habs want a prospect and a pick.
If Montreal doesn't believe it can come to an agreement on an extension for Markov, moving him to Edmonton would be the ideal situation. It would hurt the Canadiens' chances of making it deep in the postseason in 2014, but the Oilers have a plethora of talented prospects.
Edmonton needs the kind of defender who can lead the team on and off the ice, and with Markov's ability to captain the power play and shut down opposing offenses on the penalty kill, this is the kind of player the Oilers must acquire and sign to an extension.
A potential deal would benefit both teams.
Thomas Vanek, New York Islanders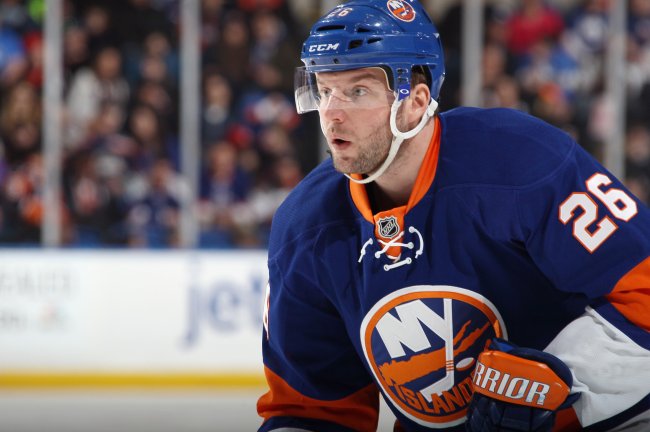 Bruce Bennett/Getty Images
Thomas Vanek is racking up his frequent flyer miles this season.
Which player is most likely to be moved?
After being dealt from the Buffalo Sabres to the Islanders, New York offered
Vanek
a contract extension worth
$50 million over seven years
, but he turned it down in favor of hitting free agency on July 1.
It's clear now that New York will trade him before the deadline.
According to Arthur Staple of Newsday, "A half-dozen teams have asked Snow about Vanek, who has no goals and three assists in his last eight games."
Per a tweet from Chris Botta of The New York Times, the Islanders have not been offered a favorable deal, partially due to the poor play of Vanek:
They will eventually, but Isles yet to get a strong offer for Thomas Vanek. Might help if he played better, and like he cared.

— Chris Botta (@ChrisBottaNHL) February 28, 2014
Vanek is not letting the trade banter bother him, though, as he told TSN's Mark Masters:
Vanek: "I know what's ahead and what could happen, but once you come to the rink you block it out."

— Mark Masters (@markhmasters) February 27, 2014
There is no doubt that Vanek's play has suffered with so much turmoil surrounding his destination before the trade deadline, but that doesn't discount how much raw talent the player has.
If a team like the Los Angeles Kings has the need for a forward and can acquire him for a pick or prospect, Vanek is the kind of rental player who can make a difference in the postseason and even re-sign if he likes the culture in LA.
Cam Ward, Carolina Hurricanes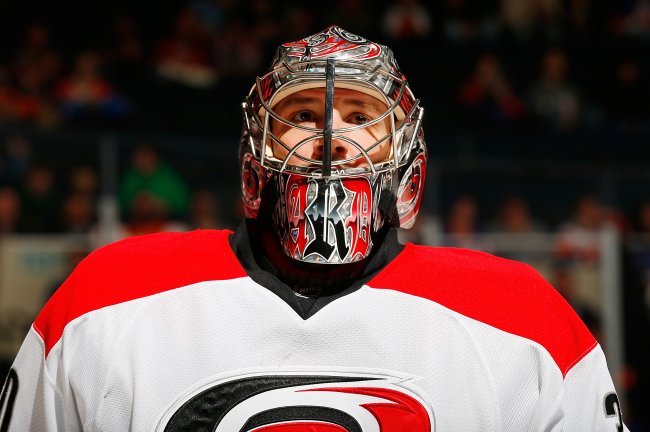 Mike Stobe/Getty Images
The rush for goaltending depth and talent—as seen in the deal that sent Ryan Miller to St. Louis—may lead the Carolina Hurricanes to do the unthinkable: trade away franchise netminder and Stanley Cup champion Cam Ward.
As Carolina continues to fall out of contention in the Eastern Conference, the Hurricanes' officials will field calls about a possible deal involving Ward, according to TSN's Darren Dreger:
Tough decisions ahead for Hurricanes. Teams saying Carolina is open to trading any one of its 3 goaltenders, including Cam Ward.

— Darren Dreger (@DarrenDreger) February 28, 2014
This is not a move that will be easy to pull off at the last minute, though.
Not only does Ward possess a no-trade clause in his contract, but he also earns an average salary of $6.3 million per year over the next two full seasons. Trading that contract will be difficult, especially as the deadline looms.
It will take the right team looking to add a long-term answer in net instead of a short-term fix, but the fact that Carolina is even willing to listen to offers shows the lack of commitment the franchise has in the netminder.
*Stats via NHL.com. Salary information via CapGeek.com.