The Top QB Tandems In The NFL
Here are the five best QB tandems in the NFL.
The criteria is simple—proven starter, proven backup.
Don't comment about rookies or potential—this is a kinetic study. NFL teams that have two QBs who each have a body of work to hang their hat on.
I realize that there may be tandems out there that could possibly be more talented, but they do not have enough turf cred to make the list
5. Pittsburgh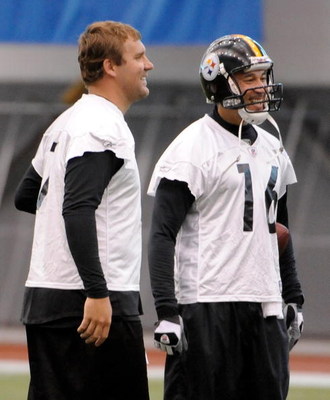 Combined Games Played - 142
The Steelers have Big Ben Roethlisberger as the starter and Charlie Batch as his backup.
Ben has played in 72 games while Charlie has appeared in 70 over his career.
4. New York Giants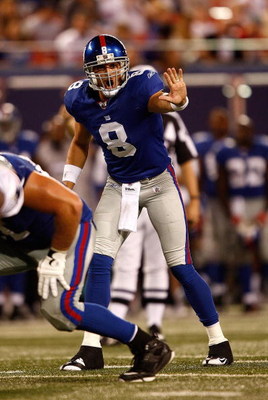 Combined Games Played - 158
The Giants are the only team in the NFL sporting two QBs that were chosen first overall in the NFL Draft.
Eli Manning has started every game for the Giants since Week Nine of the 2004 season.
He has played in a total of 73 games, while his understudy David Carr (pictured) has played in 85 NFL games.
3. Dallas
Combined Games Played - 189
Tony Romo has played 61 games already for the Cowboys.
His backup is Jon Kitna, an NFL journeyman who has 128 games under his belt.
2. Tennessee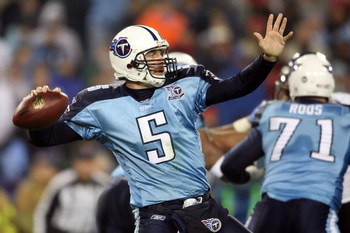 Combined Games Played - 211
Kerry Collins (pictured) is a 15-year veteran who has played a total of 178 games for five different teams.
He assumed the Titans' starting job when 2006 first round pick Vince Young injured his knee last September. Young had played in 33 games prior to the injury.
1. New Orleans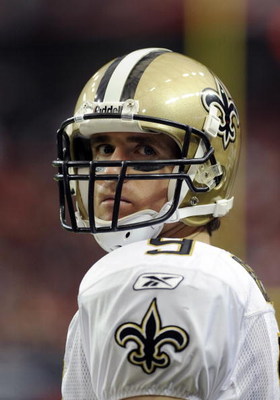 Combined Games Played - 264
As the debate over who the league's best QB rages on, Drew Brees (above) continues to pile up the numbers. Brees has played in 107 games in his eight-year career, which began in San Diego with the Chargers.
Backup Mark Brunell, now in his 17th NFL season, has played in 157 games. He can still play, but the way Brees is going, he's not going to get to prove it.
Keep Reading