GIFs: Manchester City Score 3 Second-Half Goals to Win League Cup vs. Sunderland
March 2, 2014
Jamie McDonald/Getty Images
The first half of Manchester City's League Cup final tie with Sunderland did not go according to plan, as the Premier League contenders trailed 1-0 at the half in their first chance at silverware this season. Thankfully for Manuel Pellegrini's boys, the second half went much more smoothly.
Yaya Toure equalised in brilliant fashion, scoring one of the finest goals of his career to even things at a goal apiece: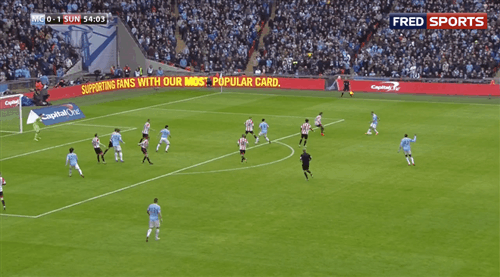 via Reddit
Nasri put Man City in front in the 57th moment with this effort:
via Reddit
And Jesus Navas capitalised on Sunderland's late pressure to seal things up on a counterattack:
via Reddit
All GIFs via Reddit.