Updates from Saturday, March 1
Plain Dealer insiders Mary Schmitt Boyer and Jodie Valade report that Bennett is back for Cleveland's game against Memphis:
Anthony Bennett, who missed Friday's game with a sore right knee, will dress for #Cavs at Memphis and be available to play

— M.S. Boyer/J. Valade (@PDcavsinsider) March 2, 2014
Original Text
Anthony Bennett's pressure-packed rookie season has been filled with ups and downs after being drafted No. 1 overall. Admittedly, there have probably been more downs than ups.
You can now add health concerns to the lengthy list of downs.
Mary Schmitt Boyer and Jodie Valade of the Cleveland Plain Dealer fill us in on the latest:
#Cavs JUST announce Anthony Bennett is out tonight vs. Utah with right knee soreness.

— M.S. Boyer/J. Valade (@PDcavsinsider) February 28, 2014
While Bennett is only averaging four points a game in less than 13 minutes of action a night, he has been playing slightly better lately. Bennett is averaging 6.7 points and five rebounds a game in his last 10 contests, so this injury doesn't come at the best time.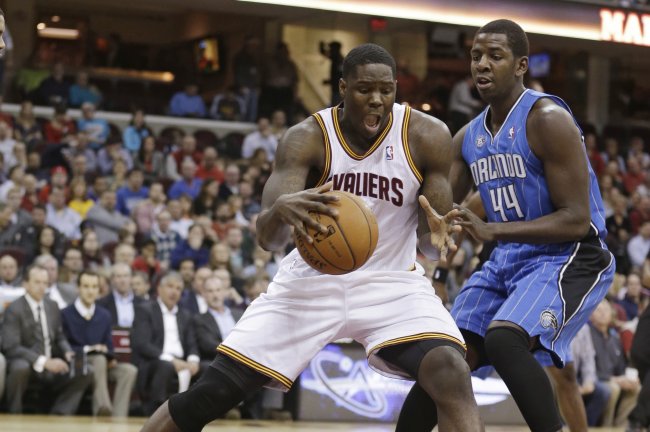 Tony Dejak/Associated Press
Any sign of improvement will be met with optimism for a young No. 1 pick, so this missed opportunity to play against one of the league's worst teams in Utah certainly stings.
Cleveland is still within striking distance of the No. 8 seed in the Eastern Conference, so for depth reasons alone, it will be important to get Bennett back to full health sooner rather than later.