Candidates for Defensive Player of the year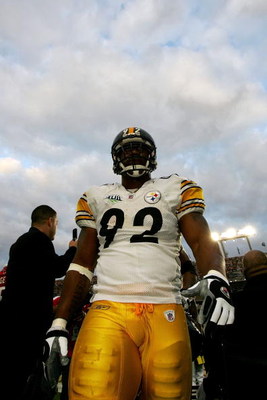 These are the players that I think are going to have big years and eventually win Defensive Player of the Year. James Harrison won it in 2008, who is going to win it this year? Could it be a suprise like a Demeco Ryans for an Nick Collins? Or could it be a big name player like a Ray Lewis or Ed Reed?
These are who I think are going to be candidates for the award.
1. Mario Williams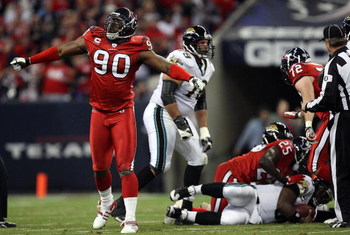 Mario Williams has really come along the past 2 years after the Houston Texans selected him #1 overall in 2006, expect Super Mario to have a monster year this year.
2. Ray Lewis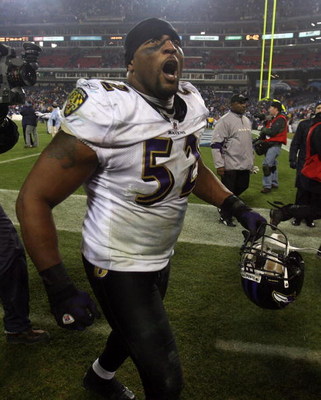 Ray Lewis is always a contender to win the defensive player of the year award, because he is so good. Last season Ray Ray picked up 3.5 sacks while forcing 2 fumbles, the dude is a great defensive player and is a feared linebacker.
3. Patrick Willis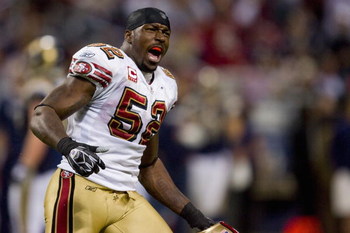 Another linebacker that is very capable of winning the DPOY, Patrick Willis is a beastly linebacker that will always pick up 130+ tackles every year, Willis is going to be good this year no doubt about it.
4. Ed Reed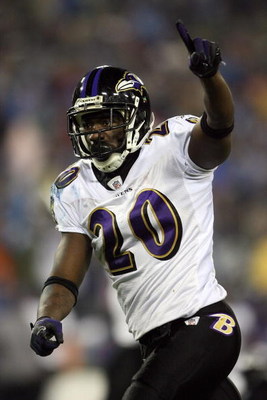 Ed Reed had an amazing year last year, picking off 9 passes, and returning 2 for touchdowns. Ed Reed is a fantastic safety that is always a lock to be considered for DPOY.
Nnamdi Asomugha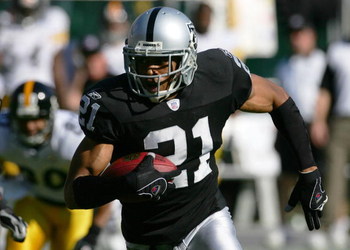 Nnamdi Asomugha is an interesting player, he is no doubt a top corner in this league but teams are afraid to throw it his way. Because of this, Nnamdi Asomugha doesnt have big numbers.
DeMarcus Ware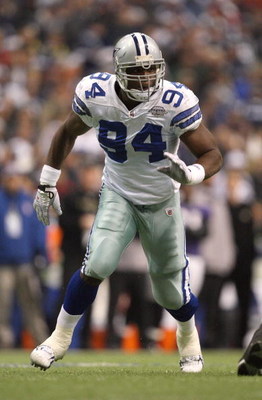 DeMarcus Ware could've won this award last year if it werent for James Harrison, and I say that he should've won this award but thats a different arguement for another day. DeMarcus had 20 sacks in 2008 along with 84 tackles and 6 forced fumbles.
7. Justin Tuck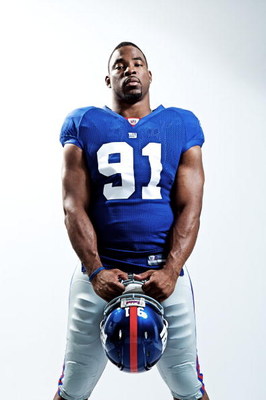 Justin Tuck had a great 2008 year, 12 sacks, 66 tackles and 3 forced fumbles, expect him to match those numbers if not exceed them.
Albert Haynesworth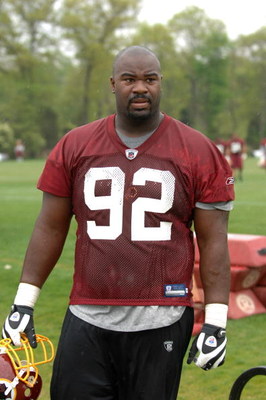 The prize of the 2009 free agent class, Albert Haynesworth found a new home with the Washington Redskins, Haynesworth is a great force up the middle, and will be a nightmare to any quarterback.
Jared Allen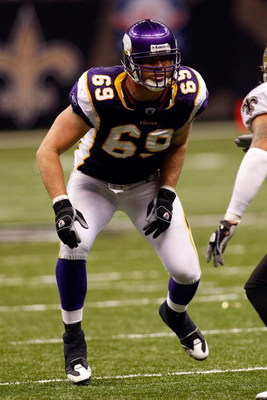 Jared Allen in his first year as a Minnesota Viking, had 14.5 sacks and 3 forced fumbles and remains a top pass rusher in the NFL
Who else?
Who else is a candidate to win the 2009 Defensive Player of the Year?
Keep Reading