Glendale's University of Phoenix Stadium is currently slated as the host for Super Bowl XLIX. However, NFL officials made it clear they would remain vigilant in regards to a controversial bill (SB 1062), which would allow local businesses to deny service to members of the LGBT community and others on religious grounds.
Update: Wednesday, Feb. 26 at 7:55 pm ET
Governor Jan Brewer announced she has vetoed the controversial bill SB 1062:
Moments ago, I vetoed #SB1062. pic.twitter.com/gdQn0dG2vB

— Jan Brewer (@GovBrewer) February 27, 2014
Original Text
Arizona's at-times extreme political and legislative agenda has cost the state's economy the opportunity to host a Super Bowl in the past. Could the state's most recent controversial bill cost them another shot at the country's gridiron classic?
Laurie Merrill and Peter Corbett of The Arizona Republic provided comments from NFL spokesman Greg Aiello about the situation:
Our policies emphasize tolerance and inclusiveness and prohibit discrimination based on age, gender, race, religion, sexual orientation or any other improper standard. We are following the issue in Arizona and will continue to do so should the bill be signed into law, but will decline further comment at this time.
The report also notes the league previously moved the 1993 Super Bowl from Arizona to California after the state's voters didn't approve a holiday for Rev. Martin Luther King Jr. The marquee event returned after a few years once a later vote passed.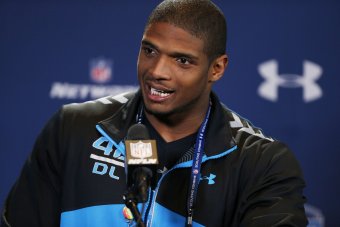 Brian Spurlock-USA TODAY Sports
With the publicity stemming from draft prospect Michael Sam coming out as gay, sensitivity to the plight of gay rights has been an important priority for the NFL this offseason. If the bill is passed, the NFL could turn to another city and venue to enjoy the economic windfalls from hosting the biggest sporting event in America.
Leigh Ann Caldwell of CNN reports the decision of whether to allow the bill to pass rests with Gov. Jan Brewer. If she decides to sign the new regulations into law, the state could face a myriad of issues, including some involving next year's Super Bowl:
She must decide if she is going to sign into law legislation that would allow business owners, as long as they assert their religious beliefs, to deny service to gay and lesbian customers.

If she approves it, the state could face litigation and a boycott, potentially harming Arizona's economy and tourism industry as well as next year's Super Bowl.
Don Banks of Sports Illustrated had more on the NFL's thinking as it pertained to the Super Bowl:
Even as momentum continues to build against Arizona's controversial bill that would allow businesses to deny service to gay couples on religious grounds, the NFL on Wednesday morning began investigating the necessary steps to move next season's Super Bowl from the Phoenix area, if the proposal becomes law, a source close to the situation confirmed.
Brewer has not yet announced publicly her decision to support either argument. The governor did post a message stating simply she would do the right thing for the state:
I assure you, as always, I will do the right thing for the State of Arizona. #SB1062

— Jan Brewer (@GovBrewer) February 26, 2014
Gov. Brewer's political adviser, Chuck Coughlin, told CNN a decision was likely to come in Thursday or Friday. She has until Saturday to make her final decision.
The NBA's Phoenix Suns and WNBA's Phoenix Mercury followed in the footsteps of the NFL by issuing a joint statement in opposition of the bill.
Eric Freeman of Yahoo Sports shared the statement in full, which was originally posted in several messages through the Mercury's official account on Twitter:
Sports has the unique power to unite, to bring together a community without regard to individual differences. The Phoenix Suns & Phoenix Mercury are proud members of this community, and we embrace fans, families and businesses of every stripe. We are steadfastly committed to the principles of inclusivity and acceptance, and cannot support anything that is not in line with that philosophy.
Last April, Mercury star Brittney Griner acknowledged she was gay during a series of interviews following the WNBA draft. It provides a direct connection between the franchise and the proposed law, which helps explain the decision to speak out before a final ruling is made.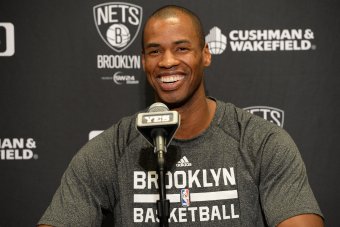 Andrew D. Bernstein/Getty Images
The NBA has also been in the spotlight regarding the issue lately after the Brooklyn Nets signed Jason Collins, who became the first active openly gay athlete in one of the four major professional sports in North America after joining the Nets.
New league commissioner Adam Silver released a statement about creating an inclusive environment for all players:
Jason told us that his goal was to earn another contract with an NBA team. Today, I want to commend him on achieving his goal. I know everyone in the NBA family is excited for him and proud that our league fosters an inclusive and respectful environment.
Major League Baseball also provided a statement regarding the bill via the league's public relations Twitter account:
MLB issued the following statement today regarding Arizona Senate Bill 1062: pic.twitter.com/6JkhuqmKkR

— MLB Public Relations (@MLB_PR) February 26, 2014
Moving forward, there's nothing else the two local teams, the NFL and MLB can really do beyond voicing their opinions against the bill. It's out of their hands at this point, and they just have to wait and see what decision is made in the coming days.
As for Arizona, it sounds like the state could find itself in some hot water from both professional sports franchises in its state as well as potentially the NFL if the bill is allowed to pass. Whether that will impact the decision Gov. Brewer makes is unclear.