In December, Spanish newspaper Mundo Deportivo published a story which said that Barcelona centre-back Carles Puyol is considering retirement at the end of the season.
The veteran defender is 35 now and by the end of the season will be 36.
Previously he has told the Spanish media that he wanted to keep playing until he was 40, as per Barcelona's official website, but he also put in a proviso.
He said: "I want to continue playing, but I don't want to be a passenger. The moment I don't feel okay, I'll stop, regardless of my contract."
And now it seems that, even with two years to run on his current contract, which according to his club runs up until 2016, the captain has decided that the time has come.
Barcelona-based publication Sport published a story on Tuesday which says Puyol has decided this will be his farewell, and the club are looking into signing a replacement.
Sport also acknowledge in that article that Puyol leaving at the end of the season means the board are finally going to bite the bullet and finance the defensive work that's been needed for quite some time.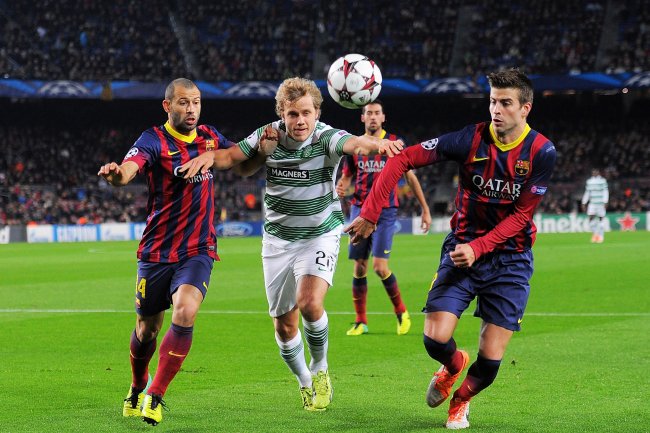 Denis Doyle/Getty Images
How many defenders do Barca need in the summer?
In recent seasons, Puyol has been edged out of the first-team, with Gerard Pique and Javier Mascherano the most frequently selected combination in central defence.
Youngster Marc Bartra has also been knocking on the door of the first-team and many Blaugrana supporters would love to see the youngster get a run in the side.
But Barcelona servant Puyol has been reliable whenever called upon and were it not for injuries may still be an integral part of the side.
Spain coach Vincente del Bosque recently told Mundo Deportivo (h/t Goal.com) that the defender may still be able to make the World Cup squad.
The Spain manager said:
Look, no one, absolutely no one, is currently ruled out for the 2014 World Cup in Brazil. And much less Carles Puyol. Carles Puyol is a special case for me. What happens will depend on whether you have minutes on the pitch, whether or not you are playing regularly at your club, how you are at the end of season. Carles and other possible call-ups, everyone. I've already told him when he was recovering that we would expect him to sharpen. His recovery has been remarkable for the dedication and effort he has put in.
It shows that Puyol will be missed at Barcelona for more than just sentimental reasons, and the board must work to replace him.
If they bring in a quality new centre-back who can instantly slot into the first team, thereby swapping a fourth-choice player for a first-choice, they will go some way to plugging one of the leaks in their back-line.
David Luiz has long been linked to the club but Sport say that Chelsea's Brazilian defender may be a little too costly for the club to acquire now.
Instead, they are focusing on slightly younger stars who are about to come into their prime but aren't so established.
On the menu for Barca, priced as per Sport, are Dynamo Kiev's Aleksandar Dragovic (€12 million), Villarreal's Mateo Musacchio (€30m), Porto's Eliaquim Mangala (€25m), AZ's Jeffrey Gouweleeuw (€12m) and Athletic Bilbao's Aymeric Laporte (€36m).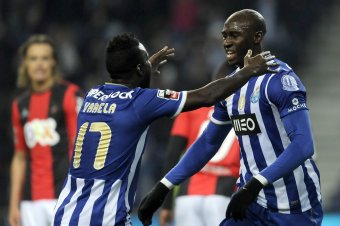 Paulo Duarte/Associated Press
None of those players are older than 23 years old and would be able to play for the club for over a decade.
The two players already playing for Spanish sides, Laporte and Musacchio, have already shown they can handle life in La Liga.
However, they are also the most costly options.
To complement a potential new partnership between Pique and one of that batch of talented youngsters, Barcelona already have the full-backs they need.
While Alves isn't as good as he used to be, he and Martin Montoya are a perfect pair for the right, while Jordi Alba has his best years ahead of him at left-back.
Perhaps what they need to improve is different instructions—and if they don't bomb forward as much then the entire team philosophy will need to be adjusted to fit.
This promises to be an interesting summer for Barcelona, from the boardroom to the transfer market to the training ground.