A South African High Court judge ruled on Tuesday that portions of Oscar Pistorius' murder trial, set to begin next week, can be televised.
Eurosport confirmed the news:
BREAKING: Court in South Africa rules murder trial of Oscar Pistorius, which starts on March 3, can be televised.

— Eurosport.com EN (@EurosportCom_EN) February 25, 2014
BBC News provides details on Judge Dunstan Mlambo's ruling:
Justice Mlambo said the entire audio of the trial could be broadcast live, and sections of the trial could be filmed and televised live.

These included opening arguments, evidence of experts, police witnesses and closing arguments.

The testimony of the accused and his witnesses were exempt, the judge said.
The report goes on to state that news channel eNCA, backed up by media houses MultiChoice and Eyewitness News, were in support of the coverage.
However, Pistorius' legal team were against the televised change, arguing that the additional exposure could result in an unfair trial by media.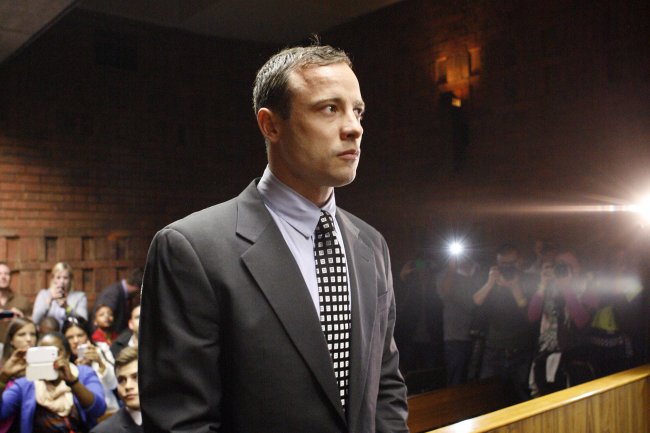 Themba Hadebe/Associated Press
Pistorius is on trial for the shooting of his model girlfriend Reeva Steenkamp, in an incident that occurred just over a year ago, in February 2013, per BBC News.
The world was stunned by the shooting that took place at Pistorius' house, just months after the double amputee had competed at the 2012 London Olympics.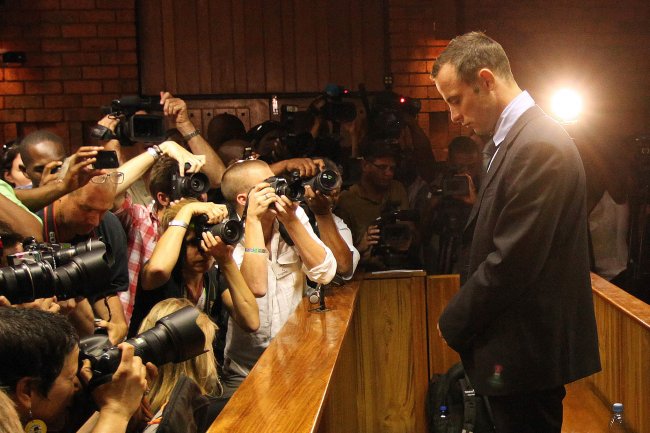 Themba Hadebe/Associated Press
Pistorius claims he fired out of self-defence on the night in question, hoping to protect both himself and Miss Steenkamp from what he thought was an intruder, according to the Press Association (h/t The Guardian). Tragically, his actions led to her death.
The trial will take place in the High Court in Pretoria, and is set to run from March 3 to March 20.
As The Mirror confirms, private conversations and close-ups will, however, remain off limits for the television coverage:
Oscar Pistorius murder trial WILL be televised - but judge bans close ups and recording private conversations http://t.co/LDy9obSZCb

— Daily Mirror (@DailyMirror) February 25, 2014
In addition to the permitted coverage, BBC also confirms that MultiChoice is planning to launch a 24-hour coverage television channel, dubbed The Oscar Pistorius Trial channel, on March 2.