MLB: Top Five Best and Worst Free Agent Signings of the Offseason
After a little more than a third of the way into the season, I will revisit the 2009 MLB offseason and list the five best signings, and the five worst.
I will update this again sometime in July and see where these players rank and if they have improved or declined. This is based on opinion, and any input is gladly welcome.
I took into consideration the teams impact with their new acquisitions, and the amount of money/years on their new contracts.
We will start with the five worst, followed by the five best.
5. AJ Burnett: Five Years, $82.5 Million
Numbers (through June 10, 2009)
73.2 IP
4-3
4.89 ERA
66 Strikeouts
37 Walks
After signing CC Sabathia to his monster contract, why not spend another $82.5 Million?
Burnett has never been considered much of an ace. In 2008, Burnett posted his best record of 18-10 which may have helped him cash in on his new paycheck.
Granted the Yankees have had worse signings in the past (see: Carl Pavano). The money makes this one No. 5.
4. Rafael Furcal: Thee years, $30 Million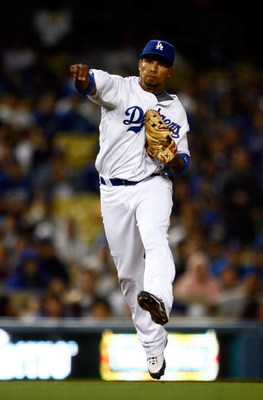 Numbers (Through June 10, 2009)
212 AB
.245 BA
.310 OBP
2 HR
13 RBI
4 SB
Furcal's best years may have come and gone, and we may have never noticed. After an injury-shortened 2008 season, the Dodgers re-signed him to a three-year, $30 million deal.
The one thing Furcal can offer is a strong arm and great range, neither of which were evident in the 2008 NLDS.
3. Kerry Wood: Two years, $20.5 Million
Numbers (Through June 10, 2009)
20.1 IP
2-2
5.31 ERA
25 Strikeouts
13 Walks
8 Saves/2 Blown Saves
The former can't miss pitcher who once fanned 20 Astro hitters saw his career resurrected in 2008 with the Cubs as a closer.
After closing out 34 games and striking out 84 batters in 66.1 innings, Wood became a viable option to close out games at a "reasonable price."
Woods' 5.31 ERA could soon bump him down to a seventh-inning role. Fortunately for Cleveland, he was only signed to a two-year deal.
2. Milton Bradley: Three years, $30 Million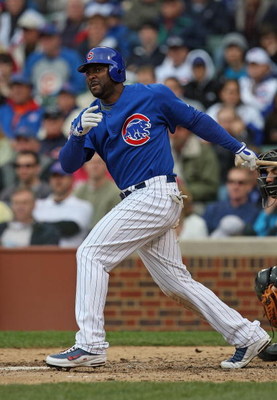 Numbers (Through June 10, 2009)
129 AB
.209 BA
.325 OBP
5 HR
14 RBI
The Chicago Cubs had to feel good about this signing in the offseason. An All-Star in 2008 with Texas, Bradley seemed to not be "as bad" with his outbursts and on field antics.
As recently as May 28, Bradley has been accusing MLB umpires of "widening the strikezone." I guess you'll look anywhere for an excuse when your batting average has dropped more than 110 points.
1. Oliver Perez: Three years, $36 Million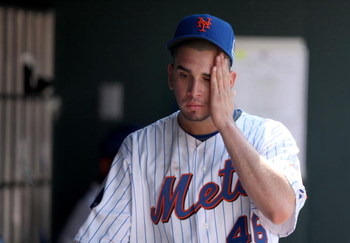 Numbers (Through June 10, 2009)
21.2 IP
1-2
9.97 ERA
20 Strikeouts
21 Walks
The Mets made a run for Derek Lowe as a replacement for Perez this offseason, and the money was a little much for him.
Instead, the Mets signed Scott Boras's wonderboy: Oliver Perez. Perez currently is listed on the "disabled list."
Fortunately for the Mets, Livan Hernandez has been able to step up and pick up the slack for Perez's awful start. The Mets are 1-5 in his six starts. Perez has only made it through six innings once this season.
5. Orlando Hudson: One year, $3.8 Million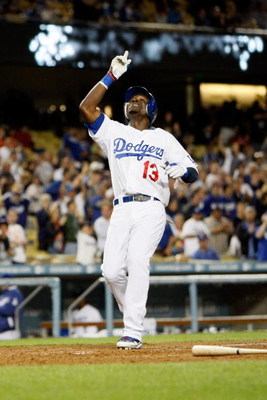 Numbers (Through June 10, 2009)
240 AB
.308 BA
.388 OBP
4 HR
34 RBI
40 Runs
O-Dog was a late signing by the Dodgers this offseason, after the team dropped $30 million on his double-play partner.
The two-time Gold Glove winner has been a steal for L.A. The first-place Dodgers have enjoyed his defensive presence and his bat at the top of the order.
4. Mark Teixeira: Eight years, $180 Million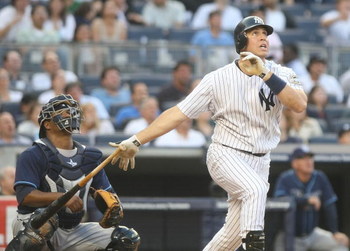 Numbers (Through June 10, 2009)
.296 BA
.417 OBP
19 HR
52 RBI
42 Runs
Tex is everything the Yankees were hoping for. After a brief stint with the Angels where Teixeira hit .358, the Yankees were chomping at the bit, waiting for the big bat to come east.
Granted, Yankee stadium is quite the hitter's park where Teixeira has hit .330, compared to a .260 road BA.
Regardless, the Yankees are only one game out of first and Tex may be what leads them back into the playoffs for the 13th time in 14 seasons.
3. Francisco Rodriguez: Three years, $37 Million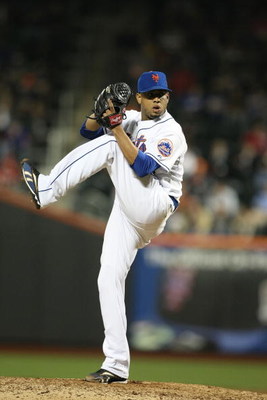 Numbers (Through June 10, 2009)
29.2 IP
1-0
0.61 ERA
31 Strikeouts
12 Walks
16/16 Saves/Save Opportunities
It's quite obvious that the Mets needed a closer. The bullpen's meltdown the last two seasons has been the main cause of New York missing the playoffs.
With Billy Wagner out until at least August with Tommy John surgery, GM Omar Minaya inked the all-time single-season saves leader to a cool $37 million.
So far K-Rod has been perfect, converting all 16 save opportunities presented to him this year, and the Mets trail the rival Phillies by a mere three games.
2. Trevor Hoffman: One year, $6 Million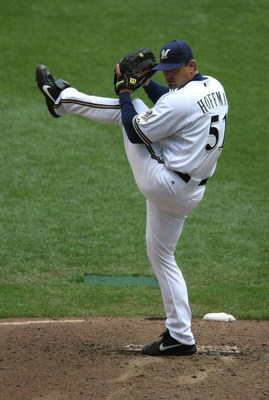 Numbers (Through June 10, 2009)
17.0 IP
0-0
0.00 ERA
15 Strikeouts
1 Walk
15/15 Saves/Save Opportunities
The all-time saves leader was considered a last option behind K-Rod, Brian Fuentes, and even Kerry Wood. Milwaukee got quite the steal with Hoffman.
Hoffman missed the first few weeks of the season, and has been lights out since coming off the DL. Hoffman hasn't blown a save in 15 opportunities, and has given up a hit in just six of his 17 appearances.
1. Raul Ibanez: Three years, $31.5 Million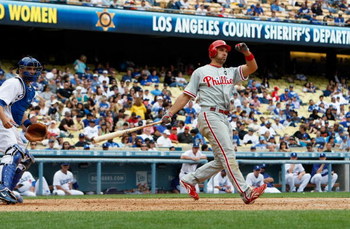 Numbers (Through June 10, 2009)
.325 BA
.380 OBP
20 HR
55 RBI
37 Extra Basehits
The Phillies let Pat Burrell walk away to a two-year $16 million deal with Tampa Bay this offseason, and found a gem from Seattle.
Raul Ibanez has been on a tear since coming to the defending World Series Champions. Sure he plays in Citizens Bank Park (aka Coors East).
But most of his success has come away from Philadelphia where he is sporting a .319 BA with 12 HR and 32 RBI.
It's no wonder Philadelphia is in first place in the NL East, with the best road record in all of baseball.
Keep Reading