Tampa Bay Lightning's 5 Keys to a Fast Start After Olympic Break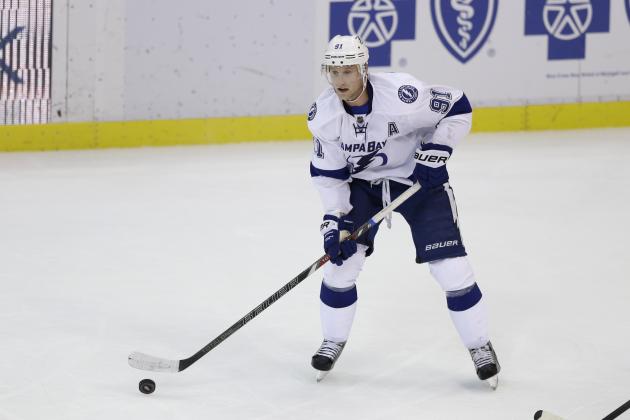 Carlos Osorio/Associated Press
Returning to 100 percent health will be crucial for the Lightning.
With the Olympic break drawing to a close, the Tampa Bay Lightning set their sights on the 24 games left in the 2013-14 season. The Bolts will need to focus on a few things in the next couple of weeks to continue to control a playoff spot in the Atlantic Division.
The Atlantic is going to be a tight race for the next few weeks. Tampa Bay sits in second place (seven points behind Boston), but has just a one-point advantage on Montreal and Toronto without considering games in hand.
The Lightning should be returning to full strength soon, which is encouraging. Nearing 100 percent, Tampa Bay should focus on these five keys to get off to a strong start after the Olympic break.
Begin Slideshow

»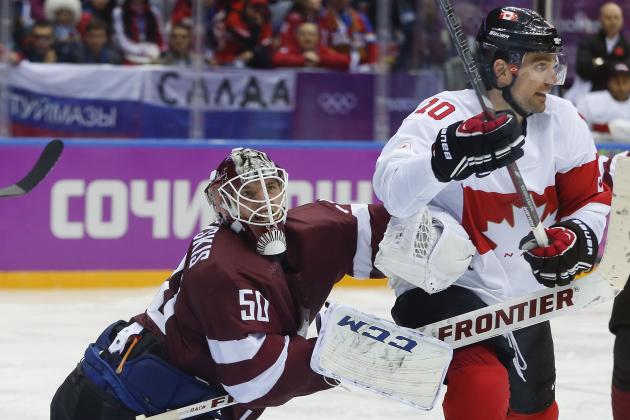 Julio Cortez/Associated Press
Will a strong Olympic performance from Kristers Gudlevskis give him a shot as the backup goaltender?
With so many moving parts over the past month, Tampa Bay hasn't had much to work with. The Lightning returned to practice on Feb. 20 with a mini-orientation camp but won't have all pieces back for another few days.
Obviously all teams are dealing with the Olympic break, but the Lightning are also focusing on the health of Valtteri Filppula and Steven Stamkos. Goaltender Anders Lindback remains a question mark as well.
Those three players are key pieces in the chemistry on the ice. Missing your top two centers causes ripples throughout the roster. Not having a distinct backup goaltender is an additional small headache.
Reestablishing line chemistry before they drop the puck against Nashville on Feb. 27 will be crucial.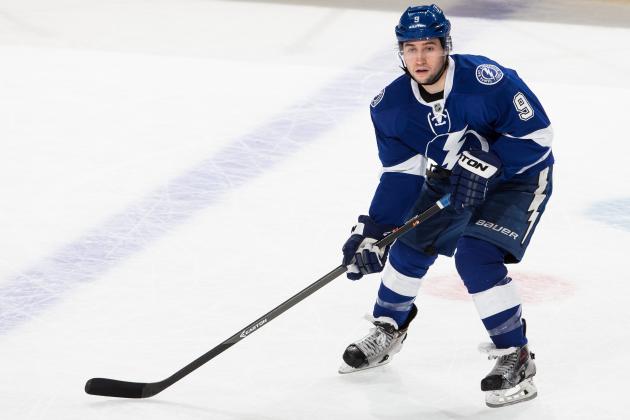 Scott Audette/Getty Images
Tyler Johnson is one of the players who could see fewer minutes as the team returns to full strength.
The Bolts are a good team this year. They have managed to stay in the hunt with a handful of young players stepping into increased roles. That confidence could pay dividends, but it can also be a detractor.
It would be easy for the Lightning to lack the same hunger from the last few months as they return to 100 percent health. They won enough games without all of the key pieces. It should be easy with them, right?
A four-game road trip against difficult teams like St. Louis, Colorado and Dallas to kick off the final stretch should provide a quick wake-up—if necessary.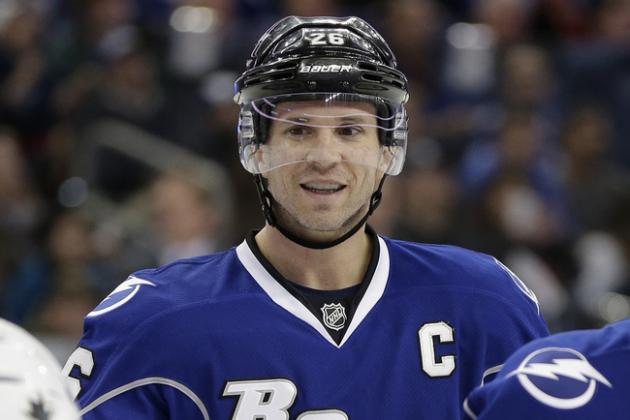 Associated Press
Martin St. Louis' leadership could write a new chapter in Lightning history over the next few weeks.
Continuing with the emphasis on the returning health, it would be easy for role players to ease up upon the return of Stamkos and Filppula. That's where the leadership of Martin St. Louis will be presented front and center.
St. Louis demonstrated just what makes him such a valuable asset during the Olympics with Canada. After seeing zero shifts against Team USA in the semifinals, St. Louis made a big impact with a handful of great shifts in the second period against Sweden in the gold-medal game.
He will have to make sure the rest of the role players continue to embrace their position and take on some of the load. Just because Stamkos returns doesn't mean he will be able to shoulder the entire weight of the offense.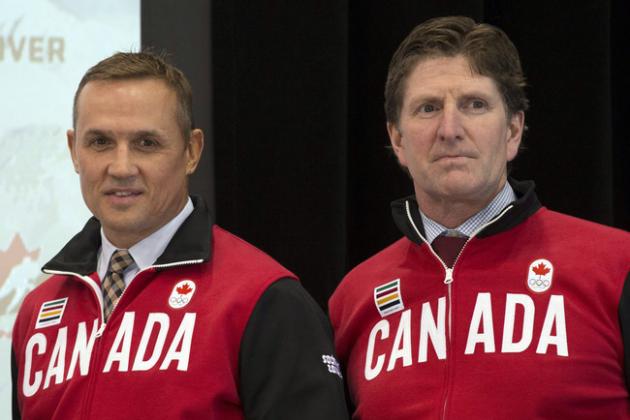 Associated Press
Lightning general manager Steve Yzerman put together two gold medal-winning teams. Is a Stanley Cup in the future?
Tampa Bay sits firmly in a playoff spot, but with over a month of season left, anything can happen. The Bolts probably won't be big movers at the trade deadline (March 5), but they need to be wary of moves within the division and finding a way to make a final playoff push.
General manager Steve Yzerman wasted no time in making a small acquisition immediately after the Olympic tournament. According to Ryan Dadoun of Pro Hockey Talk, the Bolts picked up defenseman Mike Kostka off of waivers from Chicago on Feb. 23.
If there are other pieces to be put into place, Yzerman has just over a week to get it done. Movement or no movement, the Lightning will have to be attentive coming out of the Olympic break.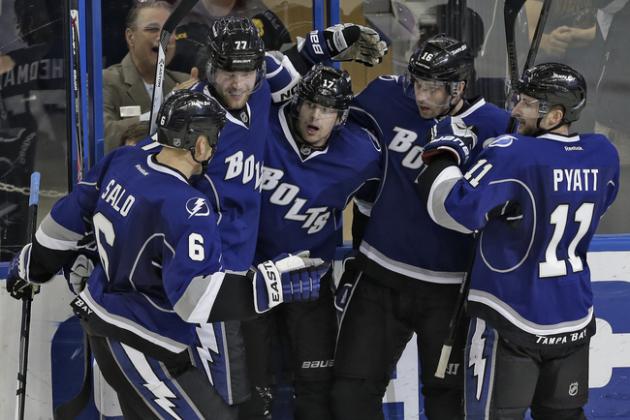 Associated Press
The Bolts' home-ice advantage will be crucial for the final playoff push.
The new divisional alignment takes a lot of favoritism out of the scheduling. With each team in the league matching up at least twice this year, there isn't much to complain about—other than travel.
Tampa Bay may have gotten a favor from the schedule this year. Fourteen of the Lightning's 24 games are at home. After a four-game road trip out of the break, Tampa Bay comes home for six straight.
The Bolts are 17-7-3 at home this year. Picking up some momentum in March with the long home stand could put a little breathing room from the rest of the Atlantic.
Tampa Bay closes the year out with a road game against Washington, but not after starting April with another six-game home stand. That home stand includes games against Toronto and Montreal, which will be crucial games for playoff seeding.
The Lightning need to make sure they use the home ice to their advantage.