MMA Fighter Rey Trujillo Gets KO'd, Ref Steps on His Head, Then He Proposes
February 22, 2014

via @ZProphet_MMA
This was quite a few minutes for MMA fighter Rey Trujillo. At Friday night's Legacy Fighting Championship 28 event, Trujillo was crushed by a brutal knee from Cosmo Alexandre, which brought Trujillo to the ground with 1:29 remaining in Round 1. Seconds later the referee stopped the fight, resulting in a technical knockout win for Alexandre.
Oh yeah, he stepped on Trujillo's clearly vulnerable head/neck in the process. That had to have been fun.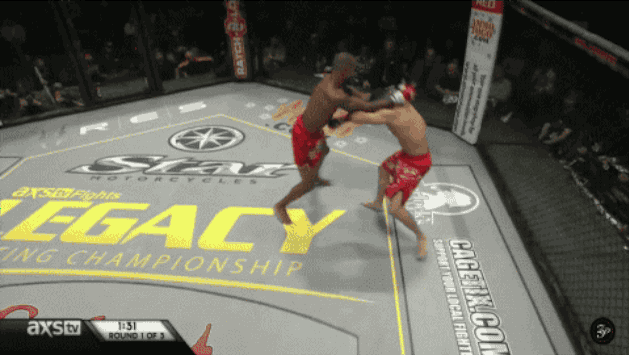 via @ZProphet_MMA
Trujillo was not fazed, however, as he next took advantage of the attention and exposure by proposing to his girlfriend. She said yes.
via @ZProphet_MMA
[ZombieProphet, h/t The Big Lead]