Predicting the Revised ODI World Rankings Heading into 2014 Asia Cup Final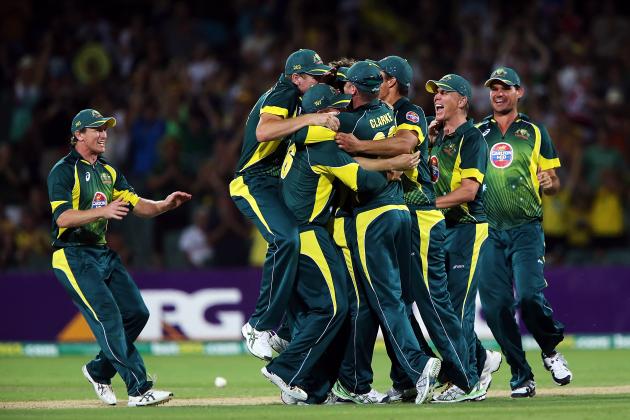 Daniel Kalisz/Getty Images

It is an exciting time in one-day international cricket, with a number of bilateral series taking place and then five teams converging for the Asia Cup in Bangladesh.
Once the dust has settled, and we are left with just the final of the Asia Cup on March 8, how will the ICC World ODI Rankings look?
It is an interesting question, and to answer that we will use the ICC Rankings Predictor, which will project how things may stand.
With the series between Bangladesh and Sri Lanka now at an end, there are two other bilateral ODI series, both involving West Indies.
Ireland travel to the Caribbean for a one-off ODI and are then followed by England, who play three matches as a warm-up for the ICC World Twenty20.
First, let's take a look at how the ODI rankings currently stack up:
| | |
| --- | --- |
| Team | Rating |
| Australia | 117 |
| India | 115 |
| South Africa | 110 |
| Sri Lanka | 109 |
| England | 109 |
| Pakistan | 101 |
| New Zealand | 94 |
| West Indies | 90 |
| Bangladesh | 82 |
| Zimbabwe | 55 |
| Ireland | 38 |
Begin Slideshow

»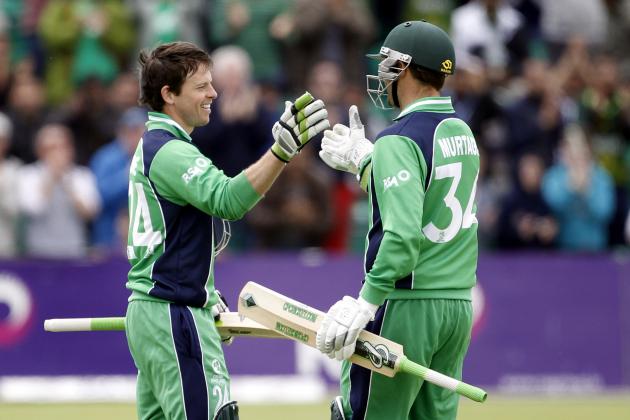 Peter Morrison/Associated Press

First comes the one-off match between West Indies and Ireland on February 23, a game that could well be very tight indeed.
The hosts lost the first of two T20 internationals but then recovered to take the second by just 11 runs, showing how close the two teams were.
In this game, it is definitely conceivable that Ireland will spring another upset, as they are riding high on confidence and will be determined to prove once again that they belong among the top cricket nations in the world.
It will be a close game, but Ireland could well come out on top.
Prediction: West Indies 0-1 Ireland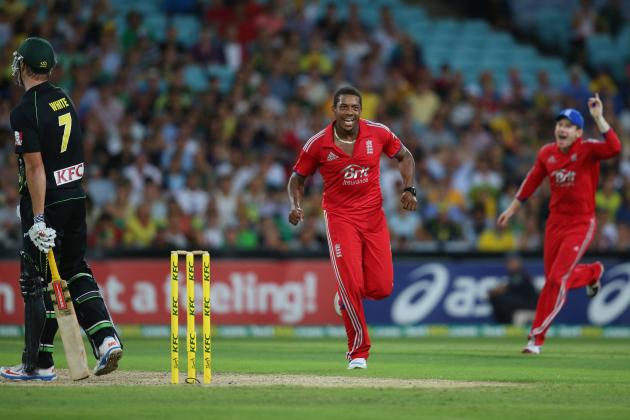 Mark Kolbe/Getty Images

Almost immediately after their game with Ireland, West Indies will face England in a three-match ODI series that will serve as good preparation for both teams ahead of the ICC World Twenty20.
After their traumatic tour to Australia, England will be especially keen to re-assert themselves as powers of world cricket, while the West Indians will be determined to win in their own backyard.
Again, this series could be a very tight one indeed between two teams desperate for victory after some troubling times.
However, based on the players at their disposal, England should be victorious in all three matches and win the series relatively comfortably.
Prediction: West Indies 0-3 England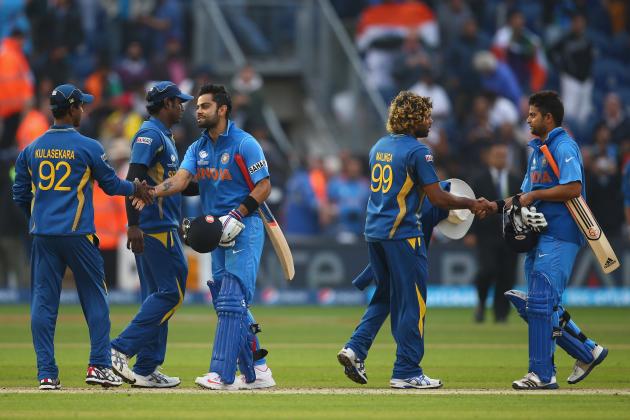 Michael Steele/Getty Images

The Asia Cup sees India, Pakistan, Sri Lanka, Bangladesh and Afghanistan face each other in a league format, with the top two teams going on to face each other in the final.
Hosted by the Bangladeshis, the Asia Cup is held biannually and will be seen as a superb way for the sub-continent's best teams to measure themselves against one another.
Afghanistan make their first appearance in the tournament and will be hopeful of springing some upsets, although they may struggle to make much of an impact.
On their home grounds, Bangladesh will also be keen to make an impression but should again find themselves second-best to the big three of Sri Lanka, Pakistan and India.
It could be a tough fight between those three teams for the two final berths, although India and Sri Lanka should be the ones to win through to the final if they stay in form.
Game-By-Game Predictions:
Game 1: Sri Lanka to beat Pakistan
Game 2: India to beat Bangladesh
Game 3: Pakistan to beat Afghanistan
Game 4: India to beat Sri Lanka
Game 5: Bangladesh to beat Afghanistan
Game 6: India to beat Pakistan
Game 7: Sri Lanka to beat Afghanistan
Game 8: Pakistan to beat Bangladesh
Game 9: India to beat Afghanistan
Game 10: Sri Lanka to beat Bangladesh
Final: India vs. Sri Lanka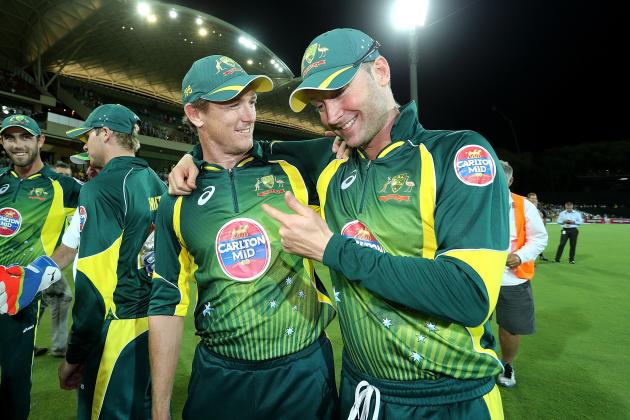 Daniel Kalisz/Getty Images

With all those results plugged into the ICC ODI Rankings Predictor, let's take a look at how the teams stack up now:
| | |
| --- | --- |
| Team | Rating |
| Australia | 117 |
| India | 115 |
| Sri Lanka | 110 |
| South Africa | 110 |
| England | 109 |
| Pakistan | 101 |
| New Zealand | 94 |
| West Indies | 89 |
| Bangladesh | 81 |
| Zimbabwe | 55 |
| Ireland | 42 |
There is some movement at the top of the rankings, as India have gained ground on the No. 1 ODI country of Australia and could move above them if they were to win the Asia Cup final.
Just below them, the dormant South Africa have been overtaken by Sri Lanka, while England remain hot on their heels at No. 5 after their predicted whitewash of West Indies.
Bangladesh and West Indies both lose rating points, while Ireland stand to make a big gain if they win their one-off match in the Caribbean.
The top teams are all very close together in the rankings however, showing just how close ODI cricket is currently.