Five Things We Learned from the Yankees: June 10 Edition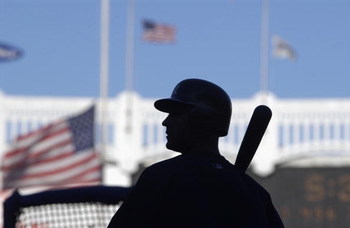 Well, I don't think anyone, besides Boston fans, saw his one coming.
The New York Yankees are 0-2 in their current series against the Red Sox, and have now accumulated a grand total of no wins and seven loses on the season.
After watching their performance on Jun. 10, the Yankees showed some good and some bad.
Although the Yankees were unable to pick up a win against the Red Sox in seven tries, they need to improve in order to get a win against Boston this season, as well as stay in playoff contention all together.
The Yankees do not want to potentially face Boston, in the playoffs, after being unable to defeat them, at least once, all year.
*Combined stats calculated by the author, most stats from Yankees.com.
Texieira Is THE Best Hitter On the Yankees
Mark Teixeira proved on Wednesday night that he has the potential to be the best hitter in the Yankee lineup: that's right, better than A-Rod.
Teixeira proved, once again, that he is one of the most feared and talented hitters in the majors with his four for five performance against the Red Sox.
His hits included two doubles, a single, and a crucial home run, feeding off Johnny Damon's, which came only a pitch before.
Teixeira is having a monster season, with 52 RBI and an, American League Leading, 19 home runs.
When Teixeira has a hot bat, the Yankee lineup can and will do great things.
Wang Needs To Go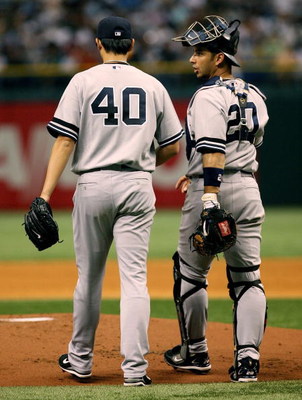 In his second start coming back from an injury and bullpen duty, Wang has been atrocious.
Not only has his sinker not been able to hit the strike zone, after getting down in the count, he serves up pitches to hitters on a platter.
His location has been absolutely terrible and on Wednesday, didn't even make it out of the third inning.
His stats in 2.2 innings against Boston are enough to give George Steinbrenner a heart attack: six hits, four earned runs, three walks, and one home run.
His season stats have The Babe turning over in his grave, currently sitting on a 14.34 ERA.
The sinkerballer has been torn up six ways from Sunday this season, and just can't get the job done.
It doesn't look like he is going to help the Yankees reach the postseason in any way.
Something has to be done here, whether its a benching, a demotion back to AAA, to the bullpen, or thoughts of a trade.
Phil Hughes: Getting There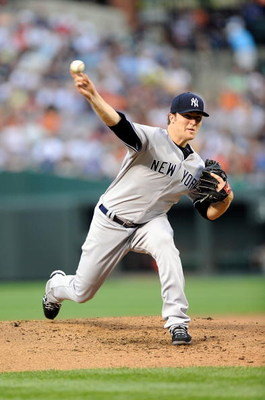 On Wednesday, Phil Hughes was called in relief for the second time this season.
The results were not too shabby.
Dealing with an already rough situation due to the horrific performance of Chien-Ming Wang, Hughes had to deal with a Boston lineup out for more blood.
Considering Hughes made only one mistake in his 3.2 innings pitched, a two run jack off of Kevin Youkilis, Hughes was relatively flawless.
In those 3.2 innings pitched, Hughes allowed only two hits, both in the fourth, but compiled five strikeouts.
Those are impressive numbers for a young pitcher basically thrown into the lion's den with in Fenway to get the job done when the starter couldn't.
One question: Why isn't Phil Hughes a starter?
Please don't say it is because Wang is a 19-game winner because this year, he is lucky to get five.
Yanks Bullpen Looks Solid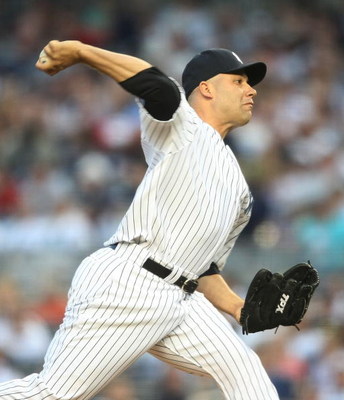 The Yankee bullpen is slowly getting the job done.
Their job in this series seems to be, to bail the starters out of horrible starts against the Sox.
Hopefully CC Sabathia's start on Thursday night will change their assignment back to closing out games and maintaining leads.
It would be nice to see Mariano Rivera at least once this series.
So far in this trip to Fenway, the Yankee bullpen has been called upon to pitch 9.2 innings.
For anyone doing the math out there, that's more than one regulation game.
The bullpen has let up a total of seven hits and four earned runs in the two games against Boston.
That is a welcome improvement to the anemic totals put up by Wang and AJ Burnett in their starting jobs.
For anyone who was wondering, its a combined 5.1 innings pitched, with 11 hits, and 7 earned runs.
Alfredo Aceves, probably the best pitcher in the bullpen, besides Mo, has been lights out, pitching a good eighth, in game two versus the Sox.
He currently has six walks in 24 innings.
Matsui Does Not Produce
Matsui has been absolutely terrible as of late.
Despite doing well against the Sox on Wednesday, going two for three, Matsui has gone through the worst hit-less streak of his career.
He is unable to produce in pressure situation, and his numbers this year have been sub-par to anything he has ever done before.
He is currently sitting at eight home runs, and 23 RBI.
As a DH, Matsui's numbers should be much, much better; especially for the money he is being paid.
I would recommend the Yankees front office takes a long, hard look at what Matsui can do for them in the present and the future.
If they come to the conclusion that he just isn't right for the organization anymore, I see no problem with a trade.
Matsui's departure could coincide with the potential return of Xavier Nady and secure Johnny Damon a spot a DH.
Or, have Francisco Cervelli start more games for Jorge Posada at catcher, and move Posada to DH.
Keep Reading

New York Yankees: Like this team?