Will College Football's 'Saban Rule' Make It to March 6 Vote?
Use your ← → (arrow) keys to browse more stories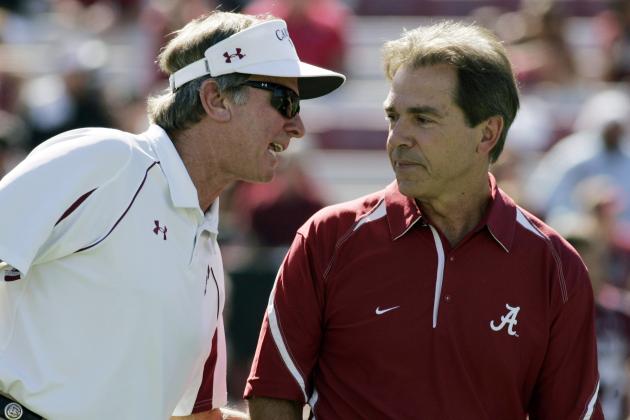 Mary Ann Chastain

South Carolina's Steve Spurrier has joined the chorus of college football coaches opposed to the rule proposal that would force offenses to wait 10 seconds to snap the football. And that chorus could lead to the proposal's early demise. ...