While the competition is already over, some American fans are waiting to see who finished on top in ladies figure skating. It's one of two events that NBC will be replaying Thursday night during prime time.
If you've managed to make it this long without seeing the final scores and medal positions, kudos to you. With social media, it's getting harder and harder to watch sports on your own time without finding out the results beforehand.
So, there won't be any spoilers here, just a quick preview of the action ahead.
When: Thursday, Feb. 20, coverage starts at 8 p.m. ET
Where: Iceberg Skating Palace, Sochi, Russia
Watch: NBC
Top Storylines
Will "The Queen" Relinquish Her Throne?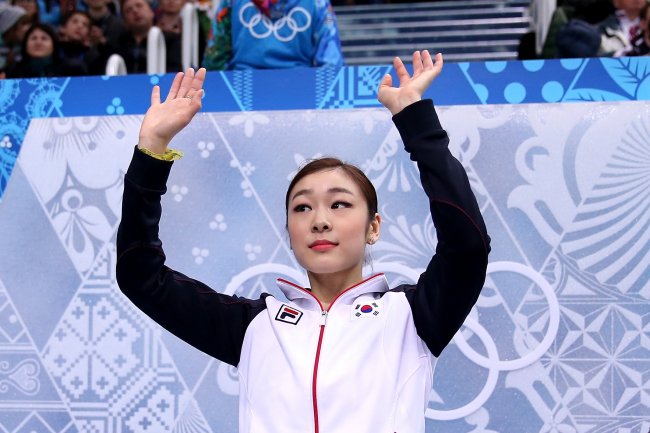 Matthew Stockman/Getty Images
Yuna Kim, nicknamed "The Queen," is the reigning Olympic champion. She dazzled the judges in Vancouver—winning both the short program and free skate—beating silver medalist Mao Asada by a healthy 23-point margin.
Although she spent much of the time following the 2010 Olympics away from the ice, Kim has wasted little time in finding her form. She won the 2013 World Championships in London and posted the best score in the short program in Sochi.
Bleacher Report's Dan Levy wrote that Kim's success this year is all the more unbelievable considering her hiatus:
It was incredible. To be away from competitive skating at this level like Kim has only made her short program that much more impressive. She was essentially flawless, scoring a 74.64 to set a mark none of the skaters to follow her were able to match.
The difference between Kim and second-placed Adelina Sotnikova is less than a point, so the gold medal is far from a given for the 23-year-old South Korean.
Can Gracie Gold and/or Ashley Wagner Recover from Lackluster Short Programs?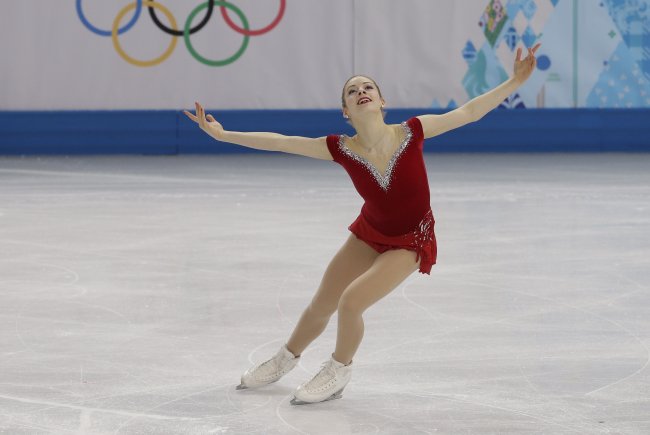 Darron Cummings/Associated Press
Coming into Sochi, a medal for an American female figure skater always looked a bridge too far. Ashley Wagner and Gracie Gold are among the best the U.S. has to offer, but when stacked up against the best in the world, they fall a little short.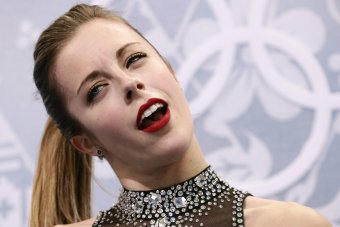 Bernat Armangue/Associated Press
In the short program, Wagner posted a 65.21, good enough for sixth. And once again, she had a golden reaction to seeing her final score. With such an uphill battle ahead, it's unlikely that the 22-year-old will be able to medal.
Gold, on the other hand, could get into the top three should she keep it together in the free skate. The 18-year-old earned a 68.63, which puts her in fourth.
Gold was pleased with her score and thinks she's in a good position for the final round, per USA Today's Nancy Armour.
"I just wanted to skate like I belong on the podium," she said. "It's a point game. So looking at points, a 68 is not just respectable, it's a really good short score."
Really good may not be enough for Gold in the free skate, though.
Will the Russians Go Home Happy?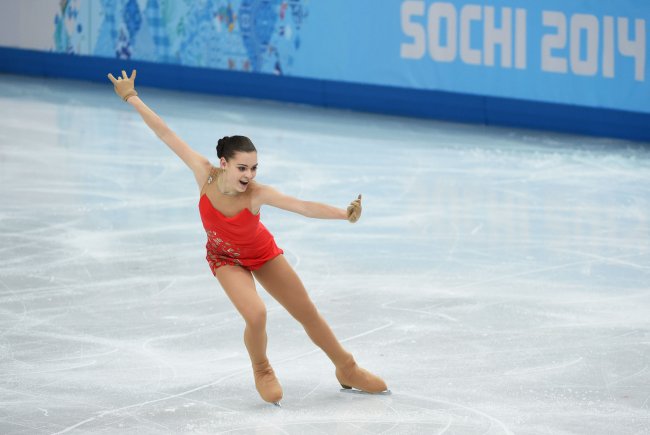 Kyle Terada-USA TODAY Sports
Much pressure has been heaped upon the shoulders of 15-year-old Julia Lipnitskaia. She is the reigning European champion and helped Russia earn gold in the team figure skating event, posting the best scores in both the ladies short and free programs.
However, it appeared Lipnitskaia cracked in the short program on Wednesday, falling during her routine and settling for a 65.23. She's now in fifth place heading into the final round, needing to make up at least nine points if she's to earn a medal.
Her compatriot, Sotnikova, is sitting much prettier.
Martin Rogers of Yahoo! Sports wrote that her success helped to lift Russian spirits following Lipnitskaia's disappointing performance:
The 17-year-old from Moscow was graceful and poised and absolutely clinical on her jumps, lighting up the crowd near the end of a long night in which she skated 29th out of 30 competitors. She trailed defending champion and leader Yuna Kim by just 0.32 at the end, meaning she has a legitimate shot at gold.

For Russia, given what had come before it on this day, it already felt like a win – and a much-needed one.
No matter who wins, the home fans will be happy seeing either of their biggest stars reigning supreme on the ice.