Best Current Boston Sports Jersey Numbers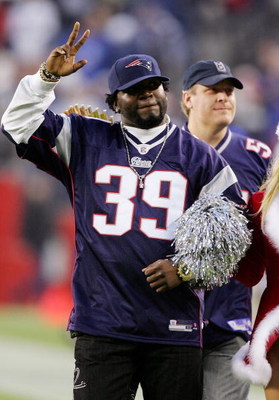 What's in a number?
Boston has four great sports franchises: Red Sox, Patriots, Bruins and Celtics. Whenever I attend a game or watch from home, the number on the back of certain players stirs an association to a player with the same number from another team.
Arranged in chronological order, here is a slide-show of numbers shared by the best athletes from Boston's professional teams. You decide which number is best...
No. 12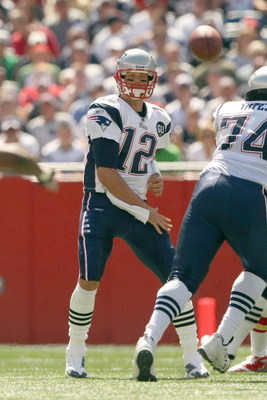 No. 12 certainly has Boston's most vaunted athlete, Tom Brady, quarterback of the New England Patriots, three-time Super Bowl champion, two-time Super Bowl MVP, 2007 NFL MVP. While he headlines the athletes who wear the number 12, here's the others:
Jed Lowrie, shortstop, Red Sox. Lowrie is the next prospect brought up in the Red Sox farm system, and hopes to fill the gap long term at shortstop. A switch-hitter, Lowrie plays above average defense and can fill in at multiple positions.
Bill Walker, forward, Celtics. Walker was traded after being selected the 2008 draft to Boston and spent the first half of the season putting up impressive numbers in the NBA's Developmental League. Walker's playing time was limited as a rookie, but he possesses freakish athletic skills and could be a key player.
Chuck Kobasew, right wing, Bruins. Kobasew had a solid year for the Bruins, recording more than 20 goals and 20 assists. He is part of the younger nucleus of Bruins that figure to be in the mix for more playoff runs in the future.
No. 33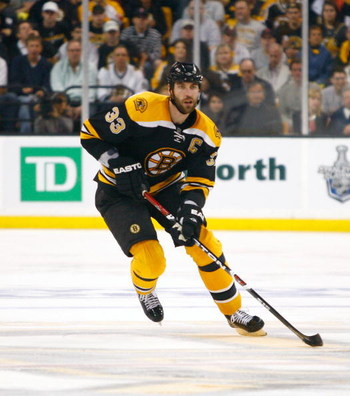 No. 33 is the number of captains in Boston, but there is no member of the Celtics with the number.
Zdeno Chara, defensemen, Bruins. Chara is an imposing force on the ice at 6 feet 9 inches tall, and he plays hard from board to board. The Bruin's captain was a finalist for the 2008-09 Norris Trophy for the NHL's best defenseman.
Jason Varitek, catcher, Red Sox. The Red Sox's captain has been a rock behind the plate for more than a decade and has established his reputation as one of the smartest baseball players in the game and is famous for his preparation.
Kevin Faulk, running back, Patriots. Voted last year as a captain by his teammates, Faulk one of the few players remaining on the Patriots who have played on three victorious Super Bowl teams. He created a niche for the 'third-down back' and his precision pass catching abilities along with his special teams play has made him a vital part of the last decade's teams.
No. 34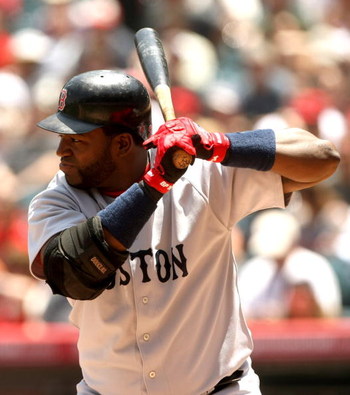 David Ortiz, designated hitter, Red Sox. Although struggling this season, Red Sox fans will always love Ortiz for his clutch hits and huge power numbers en route to two World Series titles and the single season Red Sox home run record.
Paul Pierce, forward, Celtics. No. 34 is shared by another All-Star who was instrumental to a Boston championship. Pierce is slowly creeping past some hallowed names on the all-time Celtics records and figures to be a Hall of Fame candidate.
Sammy Morris, running back, Patriots. Morris joined the club a few years ago after several seasons in Miami and has done very well when healthy, sharing the ground attack for the Patriots and may be on his way to gain the lion's share of the carries.
Shane Hnidy, defenseman, Bruins. Hnidy is a well traveled veteran who is a solid player in some of Claude Julian's deeper lines.
No. 44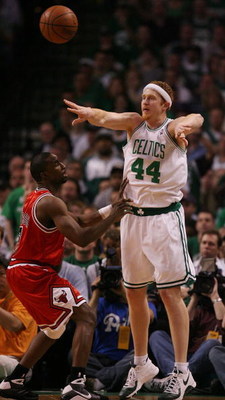 44 is definitely the number of fan favorites.
Brian Scalabrine, forward, Celtics. Usually, it is only players like Kobe and Lebron who hear roars from the crowd just for touching the ball, but not in Boston. Scal gets a standing ovation every time he drains a trey and is one of the most likable guys playing sports in Boston.
Jason Bay, outfielder, Red Sox. Bay has been far exceeded expectations since joining the Sox and has made a name for himself other than 'the guy who replaced Manny.' Bay is leading the club in homers and RBIs, and is leading A.L. outfielders in All-Star voting.
Aaron Ward, defenseman, Bruins. Ward is an excellent defenseman for the Bruins, and earned a few starts opposite Chara. At 36, he is one of the veteran leaders on a team powered by young stars.
Eric Kettani, running back, Patriots. I almost left him off because he is also unlikely to make the squad this year, but he does wear number 44, and that is enough to get him in the conversation. A rookie from Army, he likely does not have to get used to the feel of the jersey.
No. 46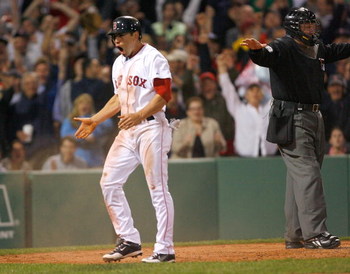 46 is the number of young stars in Boston and hopefully will be around for a while.
Jacoby Ellsbury, outfielder, Red Sox. Ellsbury is easily the Sox's most exciting player and maybe in the game. With his lightning speed and incredible catches, he is a walking highlight reel.
David Krejci, center, Bruins. The Bruins made a great move this off-season re-signing the 23 year old Krejci. After totaling 73 points this past season and leading the NHL with a plus/minus rating of 37, we have one of the great up and coming centers in the game.
Antonio Appleby, linebacker, Patriots. So the level of talent drops off considerably, but Ells and Krejci were too good to pass by. Appleby is a rookie from Virginia, but is a long shot to make the 53-man roster.
No. 81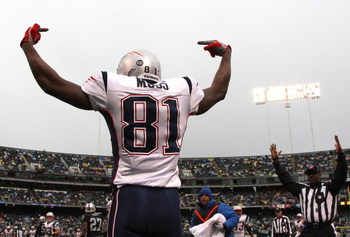 You might think 81 is a stretch, but two of Boston's favorites can't go forgotten.
Randy Moss, wide receiver, Patriots. Moss' first season in New England earned him the single season record for touchdown catches in a season, and he proved critics wrong by continually burning past defensive backs. With Brady back in '09, Moss predicts even more staggering numbers.
Phil Kessel, right wing, Bruins. The Bruins star right winger led the team with 36 goals and despite having off-season surgery, figures to be a key part of this team for a while.
Mark Wagner, catcher, Red Sox. Okay, so no player would ever no. 81 in the majors, but Wagner donned the number during Spring Training. Wagner is one of the top prospects in the Red Sox system, and the hope is that he can one day take over for Varitek.
Keep Reading