The Orlando Magic and Mount Rushmore aren't two entities you typically hear together. However, with all of the recent talks about who belongs on the NBA's all-time great shortlist, it got me wondering who would belong on the Magic's all-time Mount Rushmore?
First of all, all of this was all brought to light by several current NBA stars listing their own individual Mount Rushmore's.
First to make the statement was LeBron James:
Then Kevin Durant responded with his own view:
Durant was asked for his Mount Rushmore. Goes with Jordan, Magic, Bird and Kareem.

— Ethan J. Skolnick (@EthanJSkolnick) February 14, 2014
Lastly, Kobe Bryant was even inclined to voice his opinion:
But, when pressed, Bryant went with "Magic, Bird, Michael and Russell. That's impossible to do four, though, man. Come on. That's crazy."

— Ethan J. Skolnick (@EthanJSkolnick) February 17, 2014
So who should be on the Mount Rushmore of the Orlando Magic?
Even with only 25 years in existence as a franchise, the Magic have had many great players don the blue pinstripes. However, only a select few make the team's all-time Mount Rushmore.
Just Off the List
A couple players just narrowly miss their spot on the monument.
Darrell Armstrong: He may not have been the most talented Magic player, but he was a fan favorite. Armstrong brought the heart and hustle, leading and inspiring with a well-rounded skill set.
Nick Anderson: In 10 season with Orlando, he averaged 15.4 points, 5.3 boards, 2.8 assists and 1.5 steals per game. Being the first-ever draft pick for the Magic, he was the face of the franchise for quite some time and played a key role in the Magic's NBA finals run in 1995.
The Official Mount Rushmore of the Orlando Magic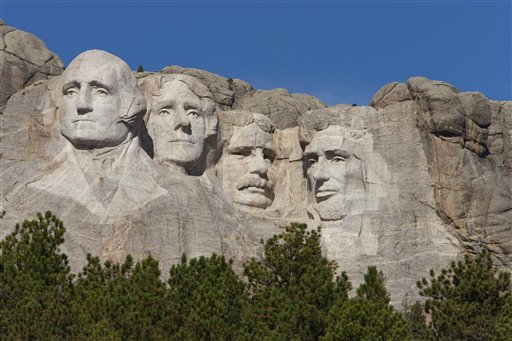 Ingo Arndt/ Minden Pictures/Associated Press
Shaquille O'Neal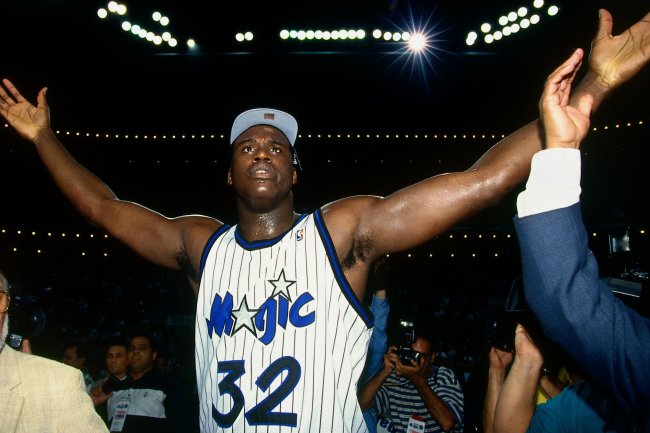 Barry Gossage/Getty Images
In his four years with the Magic, Shaq averaged an astounding 27.2 points, 12.5 rebounds, 2.4 assists and 2.7 blocks per game. The "Great Aristotle" is regarded as one of the greatest centers to ever play the game.
Shaq had a gigantic impact (literally) on the Orlando franchise, leading the team to an NBA finals appearance just six years after the birth of the franchise itself. He undoubtedly belongs on the Magic's monument.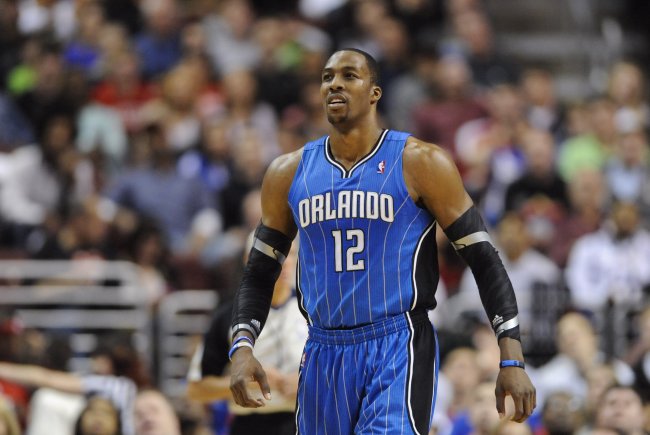 Howard Smith-USA TODAY Sports
Although Dwight Howard's eventful departure from the Magic left a sour taste in the mouth of nearly every Magic fan, there's no denying what he did for the franchise and the dominant presence he provided on the court.
During his eight-year career with Orlando, Howard averaged 18.4 points, 13.0 boards, 1.5 assists and 2.2 blocks per game. Although he wasn't the offensive force that Shaq was, Howard was a monster on the defensive side, as well as on the glass.
Despite his controversial departure, Howard absolutely belongs as one of the four Magic players on the all-time monument.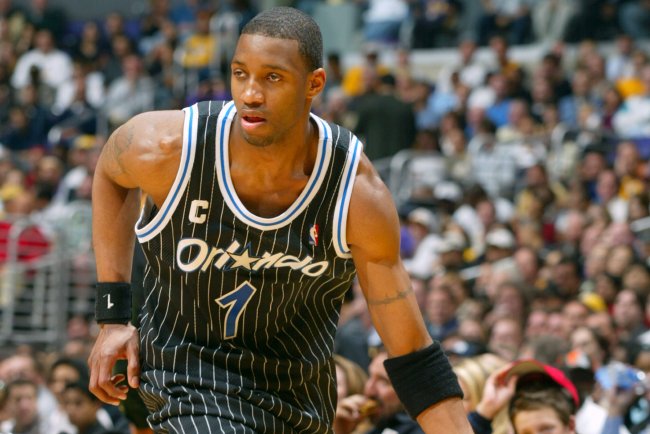 Lisa Blumenfeld/Getty Images
In T-Mac's four years with the Magic, he put up some ridiculous stats, averaging 28.1 points, 7.0 boards, 5.2 assists and 1.5 steals per game. McGrady was unstoppable on the offensive end in Orlando, leading the entire NBA in scoring back-to-back years in 2003 and 2004.
Although McGrady wasn't able to replicate the same success later in his career with Houston, he is still the best pure scorer in Magic history and without question belongs on the Magic's monument.
Anfernee "Penny" Hardaway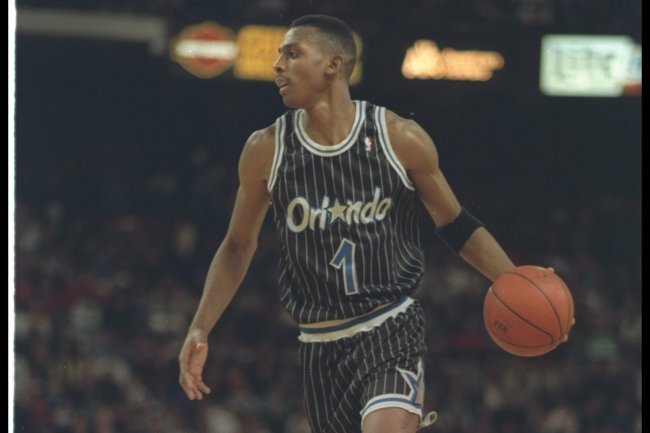 Jonathan Daniel/Getty Images
If it weren't for injuries, Penny Hardaway was poised to become one of the greatest point guards of all time. His height and versatility compared likely to that of Magic Johnson.
For the Magic, he averaged 19 points, 4.7 boards, 6.3 assists and 1.9 steals per game. When healthy, Hardaway was a perennial All-Star and two-time All-NBA First Team selection, leading the way alongside Shaq in 1995 to an NBA Finals appearance.
Many people forget just how great Penny Hardaway was before the injuries set it, for he undoubtedly belongs on the Magic's monument.
Conclusion
Shaquille O'Neal, Dwight Howard, Tracy McGrady and Penny Hardaway all undoubtedly make up the four best players in Orlando Magic history, and all have certified spots on the Orlando Magic's ultimate Mount Rushmore.