Get ready for the buzzwords, folks. Words or phrases like "expiring contracts," "trade exceptions," "first-round picks," "buyers and sellers" and, of course, "Pau Gasol."
These are the NBA trade deadline's buzzwords, and here, we're interested in the sellers, those teams with an eye to the future who have valuable trade chips to move now.
Will stars be dealt for draft picks? Which teams should completely empty house in anticipation of a stacked 2014 draft? Let's find out.
Philadelphia 76ers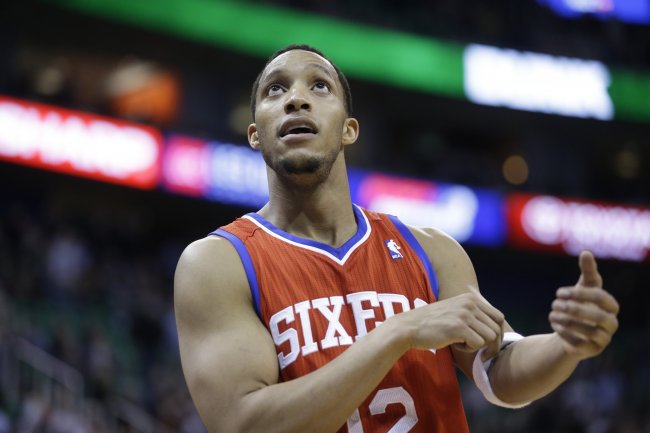 Rick Bowmer/Associated Press
You could probably rename them the Philadelphia Sellers this February, as the team could move up to three players. From Keith Pompey of The Philadelphia Inquirer:
The 76ers' focus in the days leading up to Thursday's NBA trade deadline is acquiring draft picks, according to an Eastern Conference executive.

The franchise wants to gain future compensation in exchange for Evan Turner, Spencer Hawes, and Thaddeus Young, said the source, who spoke on condition of anonymity. With the most cap space in the league and an open roster spot, the Sixers will consider acquiring an expiring contract from a team looking to dump a salary. But that most likely will also involve receiving a draft pick.

As a result, the 76ers are believed to be the most active team in trade talks leading up to the deadline. The Sixers have had discussions with all 29 other NBA franchises.

They are unlikely to make a move until the final hours before the deadline, but there's also a chance the Sixers won't make any moves.
Turner's trade has seemingly become so imminent, he told Dei Lynam of CSN Philly that he is looking forward to seeing what comes of the trade deadline, saying, "I am excited to see what's going to happen because it is like a riddle. Whatever happens, happens."
Turner will be a restricted free agent after the season and has been quite good thus far this season, averaging 17.5 points, 3.6 assists and 5.9 rebounds per game, making him a valuable trade chip for the Sixers. Turner is going to demand more money on the market than a rebuilding Sixers team will want to offer him, so moving on now is the logical move.
Of course, finding a team to offer the right mix of first-round picks and expiring contracts could be tricky. And it seems unlikely that Young (17.1 PPG, 6.1 RPG) will be moved at all, though he's probably the most attractive target for other teams.
The fact that he has three years remaining on a pretty reasonable contract makes him attractive for the Sixers to hold onto, however, though for the right deal he'll likely be moved.
Los Angeles Lakers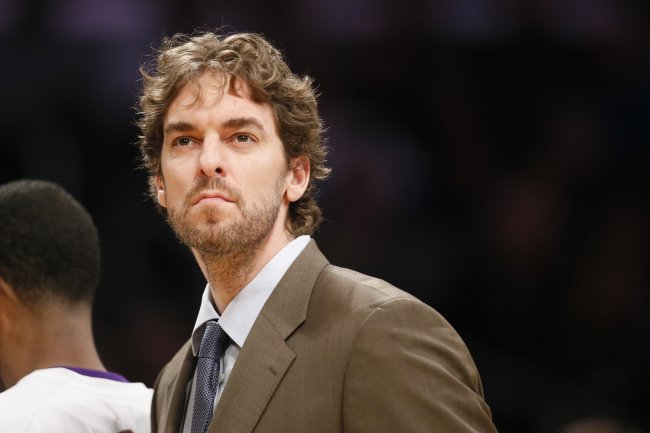 Danny Moloshok/Associated Press
The Lakers are 17 games below .500, could possibly be without Kobe Bryant for the rest of the season and are expected to be major players in free agency this summer. So why in the world wouldn't they be sellers?
Actually, let's rephrase that, since there really is only one player who will be seriously rumored to be sold by the Lakers—why in the world wouldn't they trade Pau Gasol?
For three years now, Gasol has been the hottest name on the trade market. Heck, he was even traded once, though the league overturned that deal. But through it all, Gasol has retained his passion for the Lakers, as he told Mike Bresnahan of the Los Angeles Times:
"My preference would be to stay. That's what I've been saying all year, though the circumstances are difficult right now for our team and nobody's too happy. But it's still my team and I still want to be here."
He added:
I feel like the team appreciates me. It's just a tough moment, I think, as far as the franchise losses. That always is going to stir things up and you've got to look at options and possibilities to get better as a team, a franchise.

I don't take it personal. I appreciate that a lot of teams have showed a lot of interest in me and believe in my abilities to make them better and help them be a better team.
The team that has been most closely linked to Gasol is Phoenix, and they could yet make a move for the star power forward. The Lakers need to start over this summer, and moving a prime trade chip like Gasol would be the logical starting point.
Boston Celtics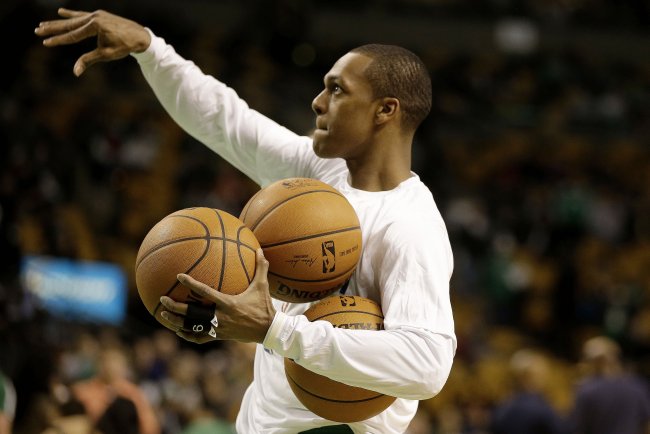 Stephan Savoia/Associated Press
There is a lot of debate out there over whether the Celtics should be buyers or sellers. But given that they've already been sellers, clearing off a big contract like Courtney Lee and getting rid of Jordan Crawford and MarShon Brooks, it seems more likely they'll continue down the seller's path.
The big question will be about what the team will do with Rajon Rondo. While they almost certainly will keep him, he could probably be pried away from them for the right price. That would certainly make a splash.
Ultimately, the Celtics are one of the few teams in the league that could be both buyers and sellers. They are rife with draft picks, trade exceptions and expiring contracts (Kris Humphries and Jerryd Bayless). They are in the position to do any deal that makes sense for them, buying or selling, but its hard to imagine them not selling off several of the more attractive trade pieces.