With Americans in full celebration of Presidents Day, NBC will attempt to become part of the festivities with its ongoing Sochi Olympics coverage.
On Monday, viewers will be able to enjoy aerial highlights in freestyle skiing, the majestic athleticism on display in ice dancing and some compelling action on the bobsled track.
With the massive time difference from Sochi, Russia, to America, for NBC to have prime-time coverage, it has to be tape delayed.
Save for a live medal tracker at the bottom of this article, I will not have any Monday spoilers in this article.
That information is readily available other places, but I'll leave the following information geared toward helping readers and viewers enjoy the night's televised action.
NBC's Prime-Time Day 10 Winter Olympics
Where: Sochi, Russia
When: Monday, Feb. 17
Watch: NBC
Live Stream: NBCOlympics.com
Mobile: NBC Sports Live Extra app (iPhone/iPad|Android)
Start Time: 8 p.m. ET; 8 p.m. CT; 7 p.m. MT; 8 p.m. PT
Scheduled Events: Freestyle Skiing (Men's Aerials), Figure Skating (Free Dance), Bobsled (Two-Man)
Freestyle Skiing, Men's Aerials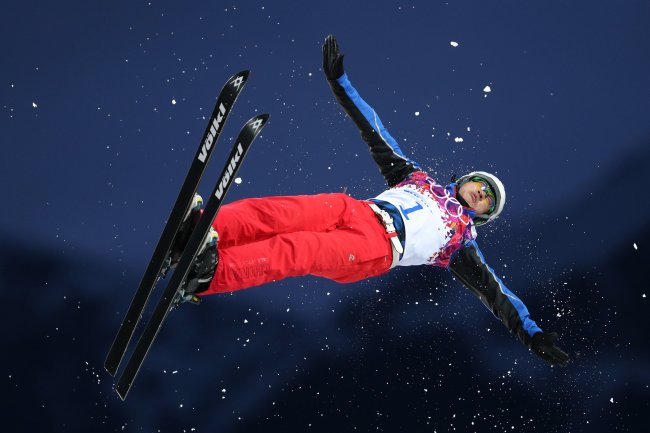 Sergei Grits/Associated Press
Since its Olympics debut in 1994, the skiing aerials have been a crowd-pleasing affair.
China's Zhongqing Liu is the man to beat. Liu is the No. 1 aerials athlete in the World Cup standings, and it's not all that close.
However, he is not flawless and anything can happen. Check out this tweet from SensibleOne:
Liu Zhongqing crashes face first during freestyle skiing Sochi2014 wipeouts via Telegraph http://t.co/GeEwzvrfLw pic.twitter.com/uggeTMVYX2

— SensibleOne (@SensibleOne) February 10, 2014
Of course, this event is unpredictable. One little slip on the landing of an insanely difficult move can be enough to keep an otherwise gold-medal effort entirely off the podium.
That setting of unpredictability can be seen in the fact that a different country has won the gold in this event in each Olympics.
Ice Dance, Free Skate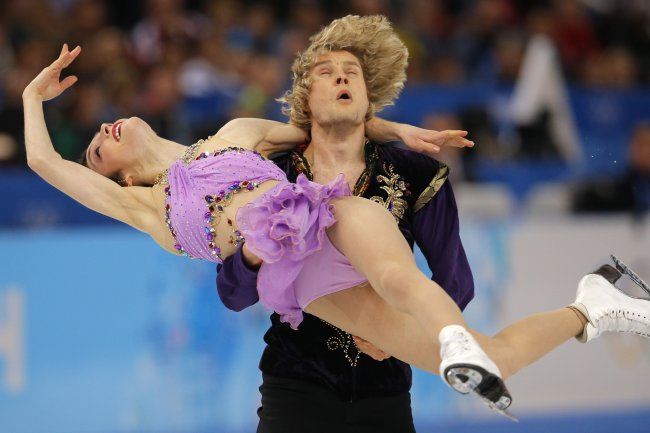 Vadim Ghirda/Associated Press
Heading into Sochi, the battle for gold in this competition was largely viewed as a two-team race.
The defending gold medalists are Canadians Tessa Virtue and Scott Moir. They remain a formidable team, but have lately been looking up at top American pair of Meryl Davis and Charlie White.
The short program did nothing to change the perceptions that this would be a two-team battle, either.
Virtue and Moir skated before Davis and White. They were essentially flawless while taking the lead with a score of 76.33.
Davis and White weren't bothered, though. Their skate not only propelled them past their rivals, but also all other skaters that came before them. They set a world record with a score of 78.89.
That performance was enough for USA Today's Christine Brennan to all but hand them the gold:
My early @USATODAYsports column on the big lead Davis and White took tonight in ice dancing: http://t.co/9r6Iqb5JRF

— Christine Brennan (@cbrennansports) February 16, 2014
This is an epic rivalry, and it is about to find its greatest chapter as the ice dance competition winds up with the free skate.
Bobsled, 2-Man Event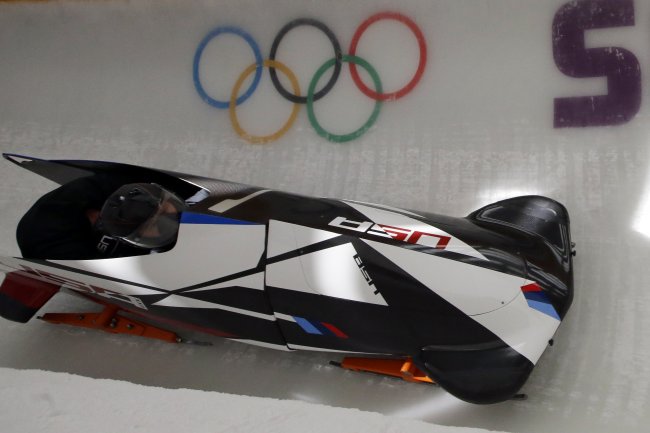 Dita Alangkara/Associated Press
The two-man bobsled shells will be piloted toward the podium in Monday's prime-time events.
There are four heats in the race for gold. Two of the heats were on Sunday and the final two are on Monday.
The Americans have a strong entry with a sled driven by Steven Holcomb. After Sunday's two heats, Holcomb was in third.
Holcomb won the gold in Vancouver 2010 in the four-man sled, and he was an easy athlete to root for. He's battled an eye condition that nearly cost him his vision and indirectly his life. He had a short turnaround from the despair of those moments to his Olympic success.
He reflected on the turnaround early in February in a quote provided by Stephen Smith of CBSNews.com: "Going from the lowest of lows to the highest of highs, it was such a surreal moment. It still seems like a dream."
He, and every other sledder, were looking up at Russia's Alexander Zubkov and Alexey Voevoda. The pair set a track record in the first heat on Sunday by posting a time of 56.25.
The Swiss sled featuring Beat Hefti and Alex Baumann posted the next fastest time and were just 32 one-hundredths of a second behind the Russians.