Where to start?
There has been one missing ingredient to all the drama in the Premier League this season. We've seen moments of individual brilliance from the likes of Luis Suarez and Eden Hazard; there have been plenty of managerial dismissals and controversial decisions from referees, too.
Heck, goals have even been scored with the assistance of goal-line technology, while more recently the title race has come alive and the scrap to avoid relegation even more so.
There hasn't yet been a bout of mud slinging, though—managers and players joining in a war of words to get one over an old foe.
Has Jose Mourinho embarrassed Chelsea with his comments toward Arsen Wenger?
Until Friday.
It all started with Arsene Wenger suggesting Jose Mourinho has a fear of failing, hence the Portuguese's insistence Chelsea are not among the clubs who should be deemed as favorites to win the Premier League this year.
Mourinho's retort was what we've come to expect over the years.
"[Arsene Wenger is] a specialist in failure," he said at his weekly press conference, as per BBC Sport. "Eight years without silverware, that's failure."
It's been top of the agenda since. Indeed, Mourinho's words even overshadowed a weekend of FA Cup action when Chelsea returned to Etihad Stadium to face Manchester City and Arsenal clashed with Liverpool in two mammoth ties.
Ben Radford/Getty Images
In an attempt to have the final word, Wenger later claimed Mourinho has embarrassed Chelsea, that his willingness to be disrespectful has left a black mark on his and the club's name.
"I am embarrassed for him. Honestly. I am more disappointed for Chelsea than for me," explained the Arsenal boss after watching his team defeat Liverpool 2-1, as per The Telegraph.
Perhaps Wenger needs to be reminded of a trusted proverb. It's takes two to tango after all, Wenger.
The pair have a chequered past, although it has often been the Chelsea boss who has been the instigator. The mere mention of voyeurs refreshes the memory of one of Mourinho's least proud moments in English football.
Here, though, Wenger has only himself to blame.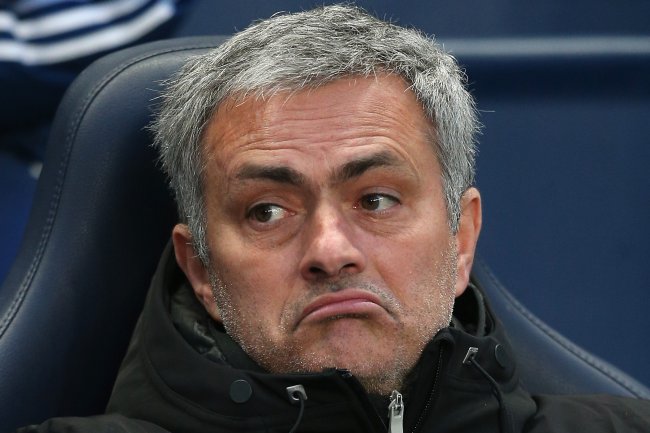 Clive Brunskill/Getty Images
He may profess otherwise, but his thinly-veiled jibe at Mourinho was his own attempt at heaping a little pressure of his own on the Chelsea boss in much the same way the Portuguese has been doing to Arsenal and Manchester City.
Only Wenger's approach struck a little too close to home—this was personal.
Wenger was calling into question the character of Mourinho, attempting to deflect attention from his own team's shortcomings by highlighting those in others.
In that moment, he became fair game. And unlike Wenger, Mourinho knows how to mix his words.
Besides, wasn't he only repeating the views held by many?
Mourinho is right. Eight games without a win—let alone eight years without the slightest sniff of silverware—is too much to take on the King's Road these days. Roman Abramovich has a list of managerial victims as long as his arm and a compensation bill equivalent to the GDP of a developing country to attest that much.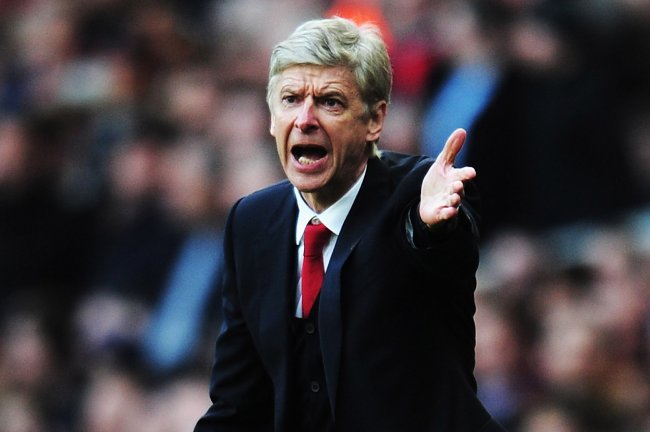 Shaun Botterill/Getty Images
For a club that professes to be among English football's elite, Arsenal's record has been unacceptable. It's failure whichever way it is dressed up, and there are few managers who would have been afforded the patience Wenger has.
AGMs at the Emirates have become more akin to soap operas these days, with fans calling for action to end their trophy drought. There have even been times when they have demanded Wenger's head on a platter.
It's a bitter pill to swallow when other clubs look to get in on the act, of course, yet a manager of Mourinho's standing at least has the track record to back it up.
Rather than dining out on seasons of Invincibles, the Portuguese has been busy collecting silverware these past eight seasons. League titles in Portugal, England, Italy and Spain show that, while he has two Champions League winner's medals to his name.
Wenger, on the other hand, has seen his Arsenal go from hunter to the hunted. Undefeated for the entire 2003-04 league campaign, he has presided over this Gunners team developing into a soft touch ever since.
And of his 10 bouts with Mourinho, his record stands at lost five, drawn five, won zero.
It doesn't make for pleasant reading. Some would even say embarrassing.
Garry Hayes is Bleacher Report's lead Chelsea correspondent and will be following the club from a London base throughout the 2013-14 season. Follow him on Twitter here @garryhayes