Russian and Polish athletes largely dominated the eighth day of the 2014 Winter Olympics in the medal events, but the Americans still found a way to make a statement.
Russians won the men's short track 1,000-meter race and men's skeleton, while Polish athletes triumphed in the men's speedskating 1,500-meter race and men's ski jumping large hill competition. However, the Americans' big hockey win over the Russians garnered all the headlines on the day.
Below you can find a complete list of all of Day 8's medal winners, a medal count following the day's events and analysis of some of the day's biggest results.
Feb. 15 Winter Olympics Medal Winners

| | | | |
| --- | --- | --- | --- |
| Event | Gold | Silver | Bronze |
| Women's Alpine Skiing, Super G | Anna Fenninger (AUT) | Maria Hoefl-Riesch (GER) | Nicole Hosp (AUT) |
| Women's Cross Country, 4x5-km Relay | Sweden | Finland | Germany |
| Women's Short Track, 1,500 Meters | Yang Zhou (CHN) | Suk-Hee Shim (KOR) | Arianna Fontana (ITA) |
| Men's Short Track, 1,000 Meters | Victor An (RUS) | Vladimir Grigorev (RUS) | Sjinkie Knegt (NED) |
| Men's Speedskating, 1,500 Meters | Zbigniew Brodka (POL) | Koen Verweij (NED) | Denny Morrison (CAN) |
| Men's Skeleton, Run 4 | Alexander Tretjyakov (RUS) | Martins Dukurs (LAT) | Matthew Antoine (USA) |
| Men's Ski Jumping, Individual Large Hill | Kalim Stoch (POL) | Noriaki Kasai (JPN) | Peter Prevc (SLO) |
NBCOlympics.com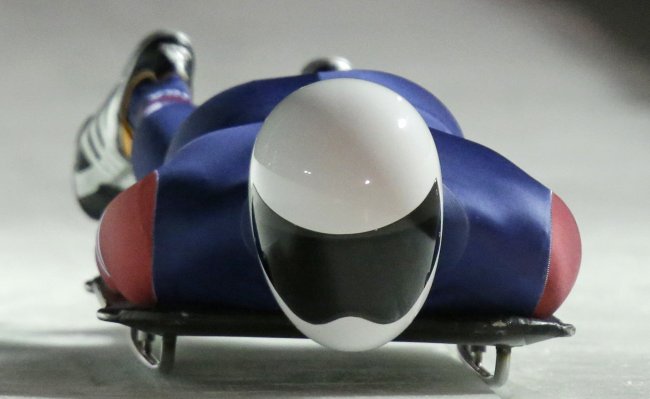 Rick Bowmer/Associated Press/Associated Press
Men's Skeleton
The lone American medal of the day came courtesy of Matthew Antoine in the fourth run of the men's skeleton.
Russia's Alexander Tretjyakov took first place in the event, but Antoine's victory was still a big one for American fans.
He finished the event in 3 minutes, 47.26 seconds, a fair bit behind Tretjyakov's 3:44.29 mark, but it was the first podium finish for an American man in some time, as NBC Olympics noted:
ICYMI: @MattAntoine won bronze today, the 1st Olympic skeleton medal for a U.S. man since '02: http://t.co/JWNoOi9vpU pic.twitter.com/tUUmbIQfGo

— NBC Olympics (@NBCOlympics) February 15, 2014
Antoine's fellow American John Daly came away from the event disappointed, however, falling to 15th place after consistently placing in the top three or four of the previous three runs.
However, it's still a success for Antoine to bring home a bronze medal in an event the country has struggled in recently.
Men's Speedskating, 1,500 Meters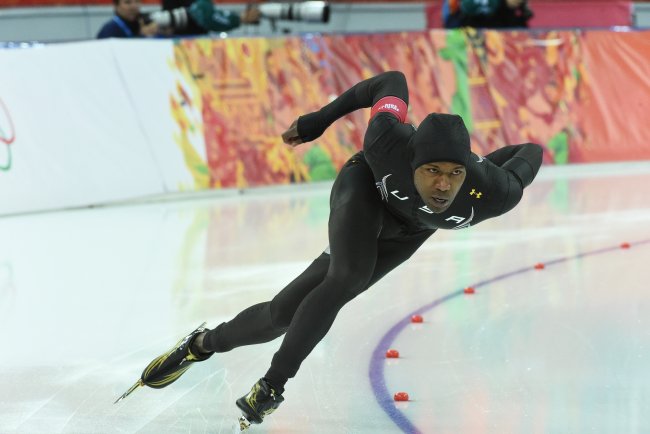 Robert Hanashiro-USA TODAY Sports
While the Americans got some unexpected success in the skeleton, the men's 1,500-meter race in speedskating must have come as a big disappointment for the United States.
Speedskating star Shani Davis only managed a limp 11th place in the event, fresh on the heels of his eighth-place finish in his favored 1,000-meter race.
Instead, Zbigniew Brodka of Poland took home the gold, with the Netherlands' Koen Verweij coming in an incredibly close second.
Although Davis placed second in this event in 2006 and 2010, he couldn't muster up any magic this time around. In fact, Brian Hansen's seventh-place finish was the high-water mark for the Americans.
While Brodka and Verweij raced well, it's still hard to believe that Davis didn't have a better showing in these two events, as he expressed to NPR's Sonari Glinton:
Shani Davis "I feel like I let down all the people who supported me" on his 8th and 11th place… http://t.co/d1xfnyzsMn

— Sonari R Glinton (@Sonari) February 15, 2014
Despite all the controversy about Team USA's new uniforms, it just seems as if the athletes themselves didn't have enough in this event.
Men's Hockey: USA vs. Russia
The real highlight event of the day was the matchup between two old hockey rivals—the Americans and the Russians.
While the game wasn't exactly a re-enactment of the "Miracle on Ice," it was still compelling, ending in a 3-2 shootout victory for the Americans.
Team USA successfully killed four of its five penalties against Russia's dominant power-play unit and added a pair of power-play goals of its own to keep pace with the Russians.
Pavel Datsyuk played a great game, scoring both Russian goals, but U.S. goalie Jonathan Quick and forward T.J. Oshie were the real stars of this one.
In addition to stopping 29 of the 31 shots he faced, Quick was excellent in the shootout, fending off Datsyuk and Ilya Kovalchuk multiple times each.
Oshie carried the entirety of the Americans' chances on his back in the shootout, and he delivered, scoring four different times and ending the game on this goal:
The game made for engaging theater, and even if it didn't mean much for either team in terms of standings, it felt like a huge game.
"I aged a couple of years in that shootout," USA head coach Dan Bylsma told The Associated Press after the game, via ESPN. "We had other guys that are capable, but T.J. was the guy who was going well. It seemed like he was going to score every time he went."
The win clinches a bye for the Americans going forward, but Russia still picked up a point from the shootout.
However, the Russians likely won't receive a bye thanks to this loss, so it could end up being a big one.
Either way, the game contributed to what was another special day of the Winter Olympics.