Chaos is about to consume the NBA with the trade deadline on the horizon.
In other words, it is a great time to be a fan. Whether it is a contender looking to add that critical piece to the puzzle, a team in rebuild mode looking to add more draft selections to the stockpile or a player himself wanting to make a move, the fast-approaching deadline on Feb. 20 will seem like months away despite it being a mere few days.
With the frantic week set to begin, there are three noteworthy nuggets of info to be aware of before the frenzy ensues.
Bucks Still Want to Move Gary Neal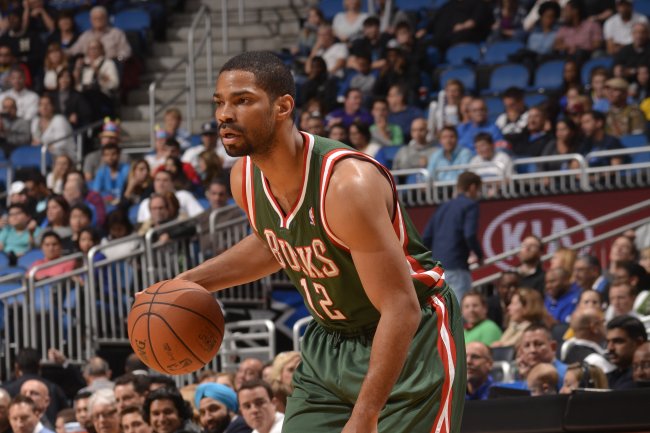 Fernando Medina/Getty Images
The Milwaukee Bucks-Gary Neal saga got its wheels back in January after a reported altercation between the veteran point guard and center Larry Sanders. In the incident, according to ESPN's Marc Stein, Neal reportedly yelled, "I earned my money. Why don't you try it?"
Not much has changed since the organization revealed it would help Neal move to a competitive roster. It is a nice gesture considering the Bucks sit with the worst record in the league.
Adrian Wojnarowski of Yahoo! Sports recently reiterated the team's desire to unload Neal:
Milwaukee remains agreeable to helping Gary Neal move onto a competitive team, league sources tell Yahoo. Bucks talking on several fronts.

— Adrian Wojnarowski (@WojYahooNBA) February 15, 2014
One such team that could enter the fray for Neal is the Golden State Warriors, according to Steve Kyler of Basketball Insiders:
Watch for the Golden State Warriors on the Gary Neal trade front... heard they have interest.

— Steve Kyler (@stevekylerNBA) February 15, 2014
The move makes sense. Neal wants to play for a contender, which Golden State certainly is. In that same vein, Neal could be the rotational piece off the bench who sparks the Warriors out of the No. 8 seed and pushes them into a better position in the ultra-competitive Western Conference.
Cavaliers and Anderson Varejao a "Wild Card"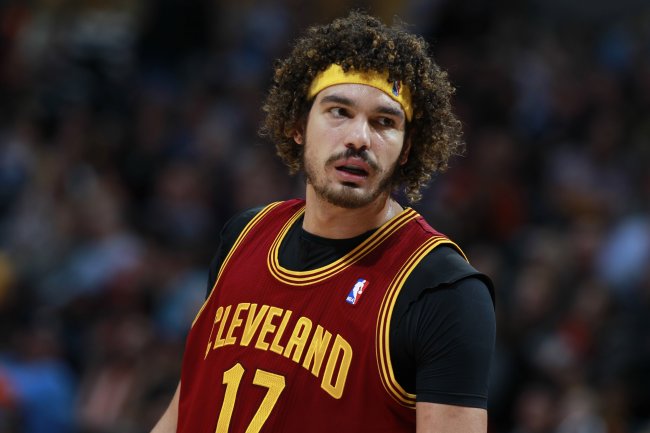 David Zalubowski/Associated Press
Expect the unexpected as far as the Cleveland Cavaliers are concerned.
With former general manager Chris Grant having been given the boot (and deservedly so—he drafted Anthony Bennett No. 1 overall and signed Andrew Bynum as the highlights of his tenure), anything is possible as the Cavaliers attempt to build for the future.
As Rotoworld's Aaron Bruski details, there are whispers about how invested the organization is in Anderson Varejao:
There has been some talk about Anderson Varejao for Omer Asik and also talk about whether or not the Cavs are as tied to Varejao as Grant previously was, but the Rockets aren't a great fit for Varejao nor does Asik profile well next to Tristan Thompson, either. Color me skeptical so far there, especially with Terrence Jones playing the part right now. The Cavs also gave up a first round pick to obtain Luol Deng, so he's not going to be a part of any fire sale by any means, but the reality is that the Cavs will have a hard time signing him this summer. Consider the Cavs a wild card this week.
At 20-33 and set to miss the playoffs for the fourth straight year, Varejao may be shown the door, too. He is now 31 years old and all too prone to injuries, as a recent nugget by Mary Schmitt Boyer of The Plain Dealer illustrates:
"But when asked about what hurt Varejao, coach Mike Brown joked, 'His whole body.' One staffer joked the team could just write 'ouch' in the injury report."
It is hard to see where Varejao would fit at this point, and the aforementioned Houston shindig does not make loads of sense, but the Cavaliers may be better off getting out of his contract as soon as possible.
Suns Possibly Out of Pau-Gasol Race
The Los Angeles Lakers are undoubtedly sellers at the deadline, with the main attraction being Pau Gasol.
Gasol has a lofty contract and is an odd fit in Mike D'Antoni's system, but the Lakers are finding it difficult to move the big man, which Bleacher Report's Kevin Ding explains in an apt manner:
Gasol is sitting out with a minor groin strain now, and it remains awfully tricky to make a deal because of his $19.3 million salary, larger even than LeBron James' annual take. Still, the team is increasingly open to moving Gasol before the Feb. 20 trade deadline.
If the organization is smart, it will jump at the first partner that offers any kind of first-round compensation. Apparently, even teams with a wealth of picks in the opening round, such as the Phoenix Suns, do not see Gasol as that kind of value, according to Mike Bresnahan of The Los Angeles Times:
The Phoenix Suns broke off trade talks for Gasol last week after thinking the Lakers' asking price was too steep.

The Suns potentially control four first-round picks in the June draft, including relatively high ones from Washington and Minnesota. The Suns also own their own pick, which is surprisingly low because of the their unexpected success, and Indiana's first-rounder, an even lower selection.
Fans have heard for quite some time about Gasol's potential departure, which seems like a foregone conclusion with the franchise mired in cap issues and wasting away with less than 20 wins on the season, but there seems to be no traction on the market—yet. Give it a few days.