Well, this is awkward.
Syracuse Athletics' Twitter account encouraged fans to buy their Tyler Ennis jerseys before they sold out on Friday. The link from the tweet (which has since been deleted) sent them to this page.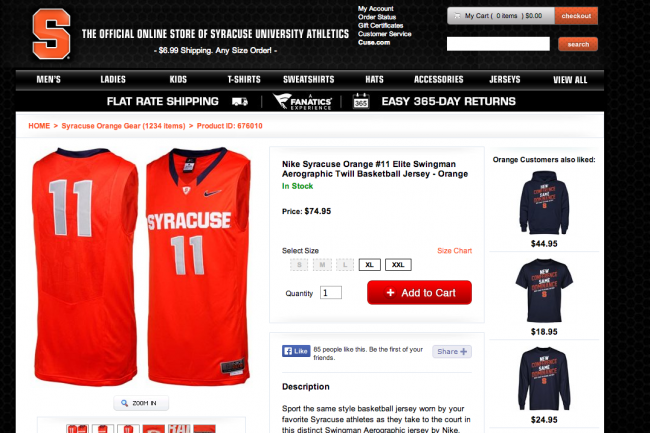 Twitter
Unfortunately, the team is blatantly using a player's likeness to sell merchandise despite the fact that the student-athletes are not compensated.
Scott MacFarlane from NBC 4 tweeted the official statement from Syracuse regarding the tweet.
Full statement from Syracuse U Athletics about inappropriate TWEET sent by @cuse pic.twitter.com/SAKllfi69f

— Scott MacFarlane (@MacFarlaneNews) February 14, 2014
ESPN's Jay Bilas (h/t Bleacher Report's Gabe Zaldivar) called out the NCAA back in August because its website's search engine was recognizing players' names to sell jerseys. The situation with Syracuse will likely draw more criticism.