The more money Russia throws at the Olympics, the more problems they see.
That's the general sentiment of DJ Steve Porter's latest remix, which was spotted by Mike Foss of For The Win.
Titled "Mo Sochi Mo Problems," Porter takes Notorious B.I.G.'s "Mo Money Mo Problems" and blends it with the Russian military's cover of Daft Punk's "Get Lucky."
Take this concoction and give it a liberal dusting of Vladimir Putin soundbites, and the result is an incredibly catchy song. Even more titillating is the tune's music video, which will leave many laughing and others wagging fingers.
Straying from his typically innocuous approach to music, Porter takes a buzzsaw to the Russian government and its handling of the Winter Olympics and human rights. No punches are pulled in pointing out the many "Sochi Problems" that have arisen at the 2014 Winter Olympics.
Everything from the stray dogs roaming the Olympic Village to the infamous toilet-roulette stall are mentioned. "Trololo" man and dancing, hip-thrusting Putin also make appearances.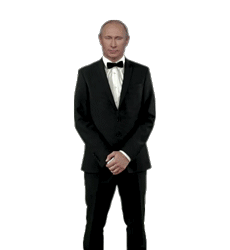 Government corruption and Russia's oppressive stance on homosexuality also receive burns. Adds a new layer to the lyrics "I'm coming out," doesn't it?
With that said, consider the subject of "Sochi Problems" officially skewered. This is a no mercy, scorched earth lambasting of the social and developmental issues that have come to a head in these Winter Games.
Is Porter being a little harsh? Maybe.
But every Olympics needs a theme song—preferably one that includes Biggie Smalls lyrics and a Cold War relic pumping his fists.
Don't be mad, Putin. You got rubles by the layers, like a true player—or at least you did before dropping so much cash on an Olympics that will be remembered for being shoddy.
Money, clothes and snow—all a Putin knows.