Switzerland was the talk of the town in the early goings of Day 7 in Sochi as the country captured two gold medals to make an impact on the standings.
Joseph S Blatter, President of FIFA, took to Twitter to celebrate the big day for the Swiss Olympic team:
What a day for @swissteam! After @dariocologna's success, Sandro Viletta wins his first-ever Olympic Gold in men's super combined. Bravo!

— Joseph S Blatter (@SeppBlatter) February 14, 2014
While assuredly a big day for the country, not much changed near the top as Norway, Netherlands and the U.S. continued to lead the way, with the host country not trailing far behind:
Other noteworthy events such as curling and hockey continued their proceedings, but fans are a long way out from discovering which countries hit the podium in those sports.
For now, a few highlights from Day 7 came strictly from medal events.
Men's Super Combined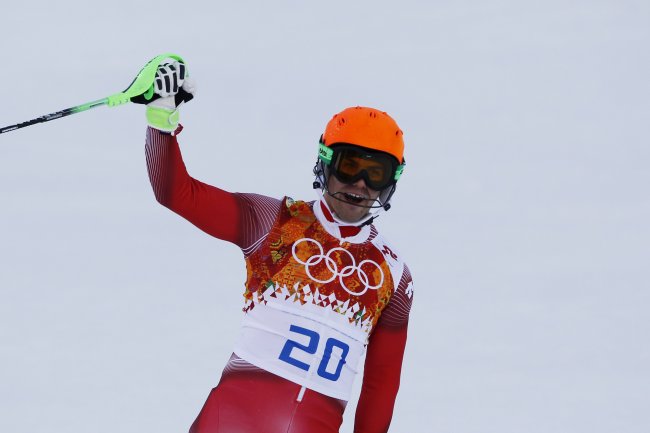 Alexis Boichard/Agence Zoom/Getty Images
Sandro Viletta is the talk of Day 7 as the perfect embodiment of what the Games to date in Sochi have been all about—expect the unexpected, and do not count on the favorites.
Viletta finished 14th in the downhill race, the same spot he placed in the same event four years ago in Vancouver.
On Friday, Viletta came out of nowhere with his 2:45.20 total time to sit atop the podium in front of silver medalist Ivica Kostelic (2:45.54) and bronze medalist Christof Innerhofer (2:45.67).
Viletta expressed his disbelief after the big win, via David Leon Moore of USA Today:
It's a moment I cannot believe," Viletta said. "I knew after the downhill the slalom specialists were less than a second behind me. I knew I had to risk all. The slalom was just a perfect run for me."
On the discouraging side of things, America's two favorites to win were utter disappointments. Bode Miller, the defending gold medalist, and Ted Ligety, the current world champion, turned in miserable performances.
Men's 15-Kilometer Classic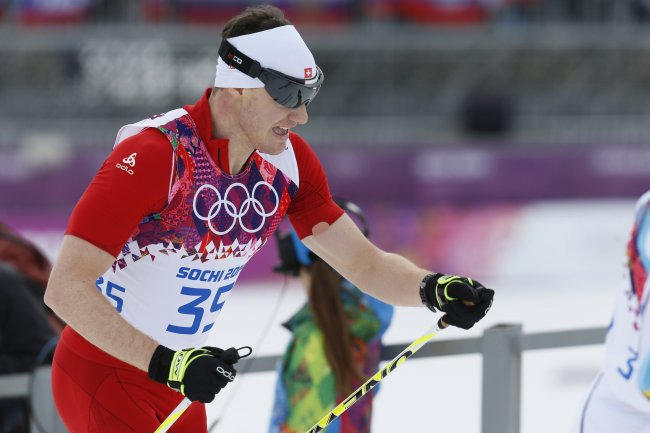 Dmitry Lovetsky/Associated Press
Switzerland was able to easily grab a gold in the early portion of Day 7 thanks to Dario Cologna, who blew away the field in an endurance-based cross country event.
Cologna scored a convincing victory with a total time of 38:29.7—28.5 seconds better than the nearest competitor. As Rene Stauffer of the Tages-Anzeiger points out, the triumph was Cologa's second at the Games and his country's fourth:
Great effort: Dario Cologna, Swiss sportsmen of 2013 (ahead of Wawrinka) wins 2nd gold in Sochi, 4th gold for Switzerland

— rene stauffer (@staffsky) February 14, 2014
Behind Cologna, Sweden took the rest of the podium. Johan Olsson finished in second with a time of 38:58.2, while Daniel Richardsson finished close behind at 39:08.5.
While the shortest of the races, fans who tuned in (or will) were served with an epic performance by Cologna.
Women's 15-Kilometer Individual Biathlon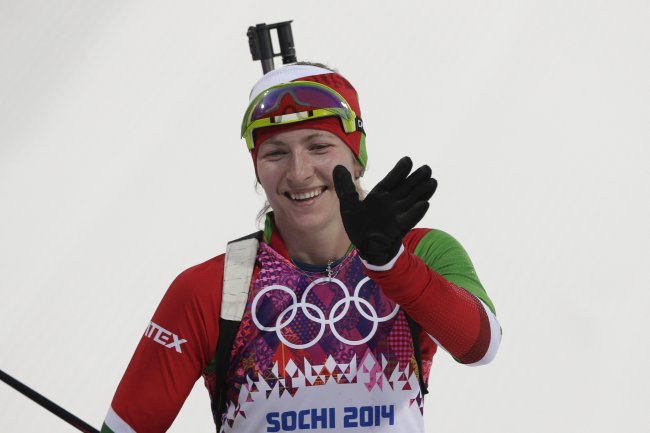 Matthias Schrader/Associated Press
Darya Domracheva was back at it on Day 7, grabbing a second gold medal for Belarus.
After winning gold on Feb. 11 in the women's 10-kilometer pursuit, Domracheva again stole the show for the top placement on the podium with her total time of 43:19.6.
Despite flawless shooting from the two contestants who finished directly behind her, Domracheva's tally was a full 1:15.7 better than second-place finisher Selina Gasparin. Domracheva's fellow countrywoman Nadezhda Skardino rounded out the podium with bronze.
Douglas Gelevan of CBC captured Domracheva's post-race reaction:
Darya Domracheva "it's unbelievable! I always dreamed to be Olympic champion, now I have two!" #W15KBiathlon pic.twitter.com/plKXIXhPNh

— Douglas Gelevan (@DGelevan) February 14, 2014
It is quite early, but Domracheva continues to solidify herself as one of the 2014 Games' biggest stars.