Day 6 at the 2014 Winter Olympics delivered yet another slate of events chock full of curling and ice hockey qualifiers, but medals were handed out in nearly every other sport. If they strapped on skis or skates, hardware was distributed.
You'll have to wait until Day 7 for the completion women's skeleton and men's figure skating, but we'll keep you updated with a rundown of all the results and the current medal count for every country after Thursday in Sochi.
The Medal Leaders
Norway leads the pack with 13 medals in total, followed by the Netherlands and the United States with 12 each. The Dutch have made hay on the speedskating track with four gold medals and 12 in all from the sport. Meanwhile, the U.S. men reigned supreme in skiing slopestyle. Canada has medaled 10 times, and all four countries have four gold medals each.
The Germans lead with seven of their 10 medals being golden, four of which have come on the luge track. Russia has more total medals than Germany with 11, but the hosts have just two gold, which is exactly how many gold medals China won on Day 6 alone. French biathlete Martin Fourcade totaled his second gold medal of the Games, so the Russians clearly have some work ahead of them.
And an extraordinary effort from a Polish skier delivered that nation's second medal, both of which have been gold.
Biathlon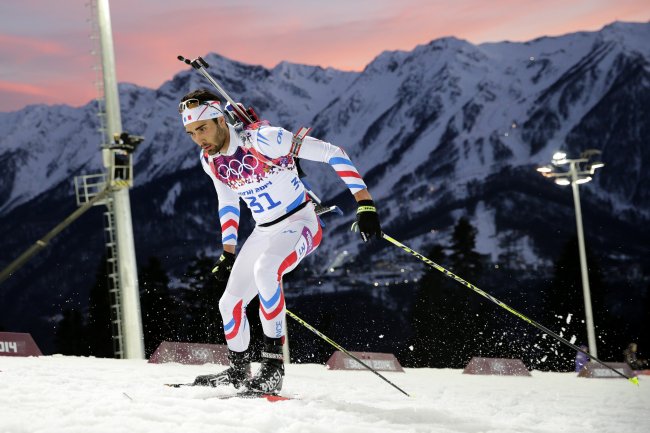 Jae C. Hong/Associated Press
The men's 20-kilometer individual winner was the same as the victor in the 12.5-kilometer pursuit, and so France's Martin Fourcade scored his second gold medal of the 2014 Games. German Erik Lesser stamped silver, and Evgeniy Garanichev salvaged bronze for the host nation.
Cross-Country Skiing
In the ladies' 10-kilometer classic, Poland's Justyna Kowalczyk won gold handily, beating out silver-medalist Charlotte Kalla of Sweden by over 18 seconds, though it was Kalla's second silver at the 2014 Games. Much more impressively, however, is that Kowalczyk took gold while skiing over six miles on a broken foot!
Justyna Kowalczyk of Poland wins women's 10K classical despite fractured foot: http://t.co/YW8mNaR77N pic.twitter.com/GnB9B818Pb

— Denver Post Olympics (@DPOlympics) February 13, 2014
It marked the first gold for Kowalczyk, but she has also won a silver and two bronze in her Olympic career. Norway's Therese Johaug rounded out the medal stand.
Freestyle Skiing
After the U.S. men failed to medal on the halfpipe with Shaun White taking fourth, the freestyle skiers got things back on track in slopestyle. Joss Christensen, Gus Kenworthy and Nicholas Goepper finished Nos. 1, 2 and 3 to complete a clean sweep of the medal stand for the United States.
According to Lindsay H. Jones of USA Today, the man who took gold nearly didn't even make it to Sochi: "Christensen, a discretionary pick on the U.S. team, posted the highest score on his first run in finals, landing a switch triple 1440 jump, a trick he only learned and then decided to insert into his run two days ago during practice."
The trick involves taking off with the skiers back to the jump, doing three flips and four complete rotations. And he learned it two days ago.
As Christensen stated, "I knew once I learned it I had to put it in my run if I wanted a chance to make it on the podium."
The newest trick in his arsenal put him at the top of the podium, and his teammates were able to discern his heightened focus at these game.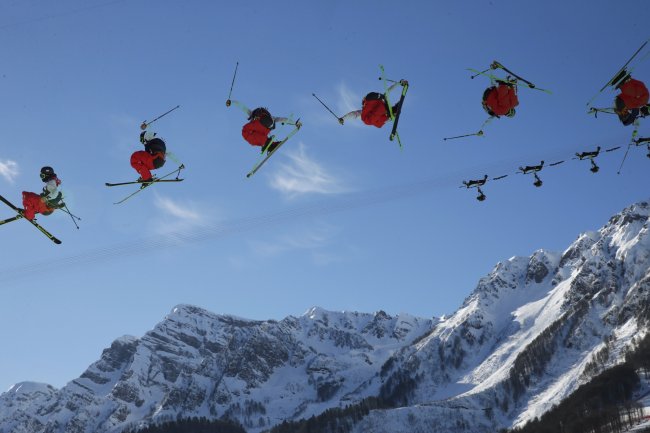 Gero Breloer/Associated Press
His coach, Skogen Sprang, confirmed that he has been locked in lately and had emerged as a likely winner: "I think he was kind of the rider's favorite today, just based on the practices."
Luge
The team relay in luge delivered yet another gold for Germany, as that nation dominated the luge events. The Germans continue to be greedy when it comes to gold medals, seemingly taking a first-or-bust approach, judging from the country's results.
Felix Loch took gold in men's singles, Natalie Geisenberger was golden for the women and the Germans claimed the doubles title as well.
LUGE: The German dream team of Geisenberger, Loch and Wendl/Arlt win gold in the team relay event. That's 4/4 golds for Germany in the luge.

— Eurosport.com EN (@EurosportCom_EN) February 13, 2014
Russia claimed silver in the team relay while Latvia won bronze, but the world is merely sliding along behind Germany in the luge.
Short-Track Speedskating
In the ladies' 500-meters, Jianrou Li claimed gold for China on the short-track by virtue of not clattering to the ice along with her opponents. The short race was made moot once Li was able to avoid the crash caused by Elise Christie of Great Britain, which took out three skaters.
Elise Christie is 12th in world. Arianna Fontana (Ita) 3rd. Park Seung-hi (Kor) 4th. Li Jianrou (Chn) so rarely skates 500m she's unranked

— Ollie Williams (@OllieW) February 13, 2014
Joshua Robinson of The Wall Street Journal provided the details:
Li's final time was 45.263 seconds. The gap to second turned out to be nearly six seconds, which is colossal in an event often decided by thousandths. But frequent crashes at speeds greater than 35 miles an hour add a degree of randomness to short-track skating that turns it into the NASCAR of the Olympics.
Silver went to Italian Arianna Fontana, and South Korea's Seung-Hi Park took bronze.
Speedskating
The Netherlands continued to try to hog all the speedskating medals, but China's Hong Zhang denied the country gold in the ladies' 1,000-meters. She also became the first Chinese athlete to stand atop the podium in Sochi.
Dutch skaters Irene Wust and Margot Boer claimed silver and bronze. Wust already won silver in the 3,000-meters, and it was Boer's second bronze after her outing in the 500-meters.