Vasco da Gama look to make it four wins from five when they host local rivals Flamengo during the Derby of Millions clash in Brazil's Campeonato Carioca division.
The visitors' excellent run of form came to a halt with the loss against Fluminense, suggesting Jaime de Almeida's team need a huge response when they step onto the Maracana pitch.
Let's take a look at the details.
When: Sunday, Feb. 16 at 6 p.m. GMT/1 p.m. ET
Where: Maracana Stadium, Rio de Janeiro, Brazil
Key Storylines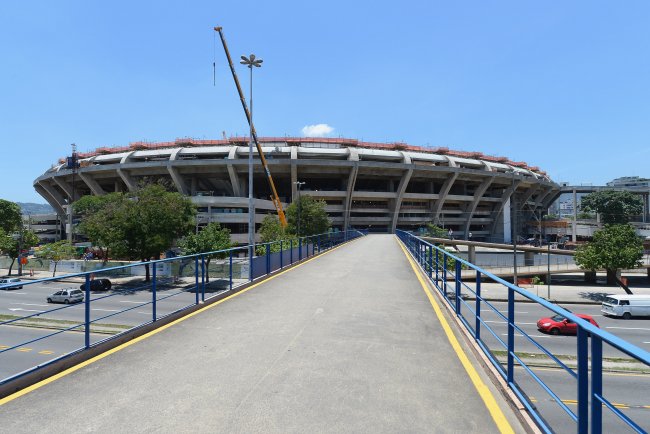 Shaun Botterill/Getty Images
This clash brings together two of Rio's most supported clubs, but aside from the fierce rivalry, both teams have plenty to prove as the eighth round of matches get underway.
Unlike last year's competition, which was split into two groups, a single-league format has been implemented to decide who will advance through to the 2015 Copa do Brasil. Vasco currently reside in third, while Flamengo are in second, as both teams look to stay within the top four to gain qualification.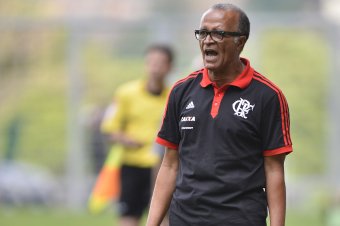 Getty Images/Getty Images
Flamengo's excellent start to the season has come undone. The 3-0 loss to Fluminense saw Michael, Elivelton and Walter carve through Flamengo's defence in a dominant display that pushed the victors above their city rivals on goal difference, recorded by Soccerway.
This was followed by a Copa Libertadores loss to Leon, a major result considering Gustavo Matosas' side had lost three of four matches before the Feb. 13 clash. Mauro Boselli and Franco Araiza lifted the Mexican champions to a historic win in front of their home crowd, but for Flamengo, the last two results highlight a sudden loss of form.
Boselli even had time to botch a Panenka penalty attempt without consequence. Flamengo appeared short of confidence and could have lost the match by more, as noted by Ivan Galarcep of Goal.com:
More Leon-Flamengo thoughts: Rafa was pretty solid. Andre Santos + Elano sightings for Flamengo, who could've lost 4-1 if not for their GK

— Ives Galarcep (@SoccerByIves) February 13, 2014
Vasco will look to capitalise on the rapid dip. Despite suffering a torrid time in last year's Brazilian Serie A, their Carioca season has started well with four wins and three draws. The highlight of this unbeaten run was the 1-0 defeat of current champions Botafogo, who currently loiter in 12th.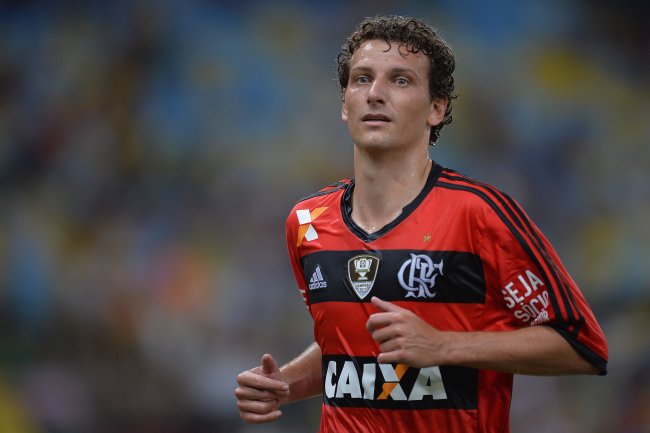 Buda Mendes/Getty Images
Edmilson is currently tied with Flamengo's Alecsandro atop the goalscorers list, as Macae's Waldir Filho joins the duo on four goals, per Soccerway. Both teams have scored 16 goals this season, but it's Flamengo's defence that looks the shakiest with nine conceded compared to Vasco's four.
Which team will win this match?
Former Arsenal defender Andre Santos was given the run around during Flamengo's last game and conceded one of Boselli's two penalties. The left-back was famed for his sloppiness at the Emirates and sums up a Flamengo team that has real potential—but often falters through silly mistakes.
A victory for Vasco would heighten pressure on the scarlet and blacks. It will also see the team leapfrog their rivals by two points, a tasty advantage at this early stage.
Prediction: Vasco da Gama 2-0 Flamengo
Boavista, Madureira and Nova Iguacu are just one point away from the top four, meaning both Vasco and Flamengo need a huge win to consolidate their positions.