Projected Stats for Each Toronto Maple Leaf in Sochi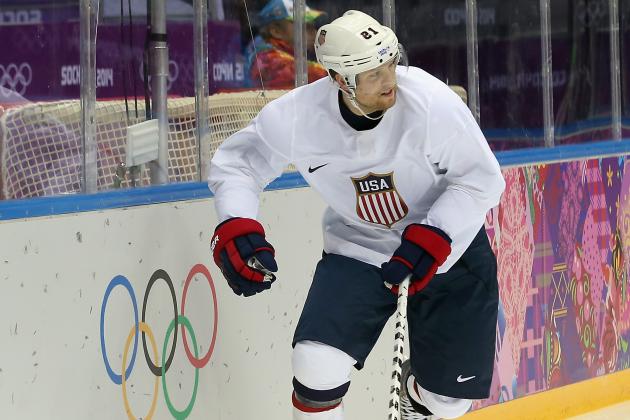 Bruce Bennett/Getty Images

As the Olympics men's hockey tournament gets under way in Sochi, Leafs fans will have three players to cheer on.
Depending on where their national ties lie, fans may or may not want them to be too successful. Phil Kessel and James van Riemsdyk are playing for the United States, while winger Nikolai Kulemin will be a depth forward for the Russian team.
Kessel and van Riemsdyk are going to play prominent roles for the Americans. As the tournament begins, they will have San Jose's Joe Pavelski as their centre, and they are likely to get top-six minutes.
Let's take a look at each Toronto player and project their stats for the Winter Olympics.
Unless otherwise noted, all stats can be found on hockeydb.com
Begin Slideshow

»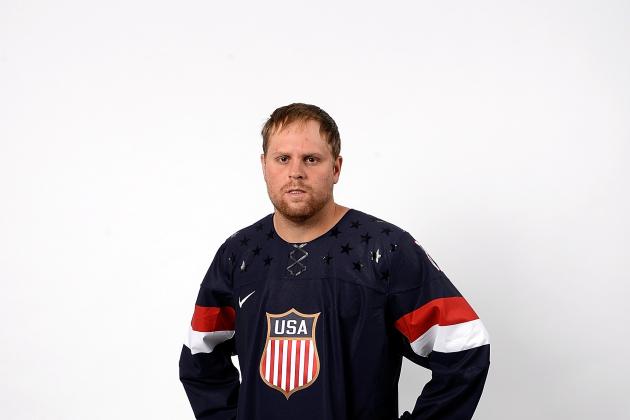 Patrick McDermott/Getty Images

Phil Kessel has had a very good offensive year in Toronto. Kessel has 31 goals in 60 games and should top the 40-goal plateau with ease.
The leading scorer in Vancouver at the 2010 Olympics was Slovakia's Pavol Demitra with 10 points. It is difficult to predict how many games Kessel will play, but it will be surprising if the Americans don't challenge for a medal.
Kessel should once again flourish on the Olympic-sized ice, and seeing him earn at least a handful of goals seems reasonable given that the United States has at least one relatively easy game against Anze Kopitar and Slovenia in the first round.
Prediction: 5 Goals, 2 Assists, 7 Points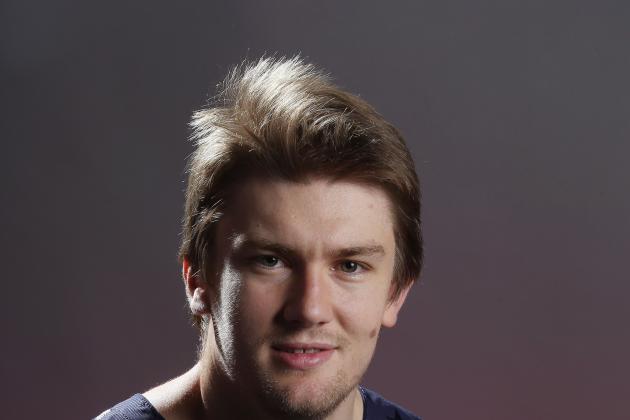 Bruce Bennett/Getty Images

James van Riemsdyk will enjoy playing with some elite players in Sochi; expect him to flourish with Pavelski and his usual linemate Phil Kessel.
The Americans should be battling for a medal on the final day of the competition, so van Riemsdyk will likely play six games.
The big Leafs winger should get some power-play minutes as well as his regular top-six duty. This could be a real breakout tournament for the talented American.
Prediction: 2 Goals, 3 Assists, 5 Points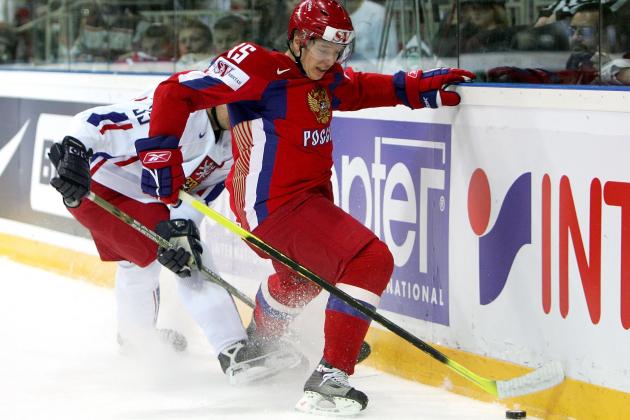 Jeff Gross/Getty Images

Nikolai Kulemin has not had a banner year offensively with 18 points in 48 games.
Nevertheless, he's made the Russian team and should see some significant ice time if he continues to play on the third line alongside Artem Anisimov (Columbus Blue Jackets) and Vladimir Tarasenko (St. Louis Blues).
In a short tournament like this, coaches have to go with hot lines, and this line could very easily start generating some offence as a unit.
Kulemin is unlikely to get any power-play time, but with these two linemates, it won't be surprising to see him chip in offensively. Playing in front of the rabid Russian fans shouldn't hurt his game, either.
Prediction: 1 Goal, 2 Assists, 3 Points