The United States Olympic team enjoyed highs and endured lows Tuesday while competing in an eclectic mix of events. American athletes jumped into history on the slopes and surged to glory in luge.
The most recognizable figure on Team USA chased after his third straight halfpipe gold medal, while a slopestyle skier pulled off the trick of her life when she needed it most.
Here's a review of some of the top U.S. storylines to take center stage in Sochi on Tuesday.
Biggest Winner: Erin Hamlin
Twenty-seven-year-old New York native Erin Hamlin netted the nation's first-ever individual Olympic luge medal, claiming bronze.
"It's surreal," Hamlin told Chicago Tribune reporter Stacy St. Clair. "I came here with no expectations and this is beyond what I imagined."
BRONZE! Congrats @erinhamlin family! Big thanks to @ryanjhamlin for the "look at Bree!" Camera direction @NBCOlympics pic.twitter.com/3MBidxZLSr

— Bree Schaaf (@BreeSchaaf) February 11, 2014
Hamlin is back in action Thursday when she races in the luge relay. She aims to raise the sport's domestic profile with newfound Olympic success.
"Luge isn't the biggest sport at home," Hamlin told St. Clair. "Hopefully this gives it a boost. I'm happy to pave the way to the future."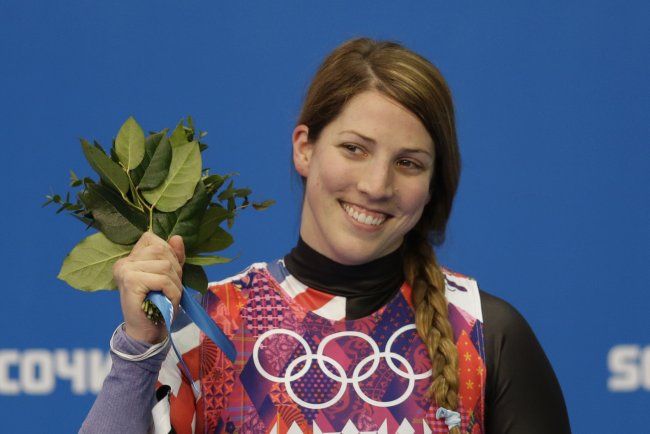 Natacha Pisarenko/Associated Press
Biggest Bummer: Shaun White and compatriots fail to place in halfpipe
Americans came up empty on the snowboard halfpipe for the first time in the event's brief Olympic history.
Headlined by two-time defending gold medal winner Shaun White, the U.S. snowboard team touched down in Sochi with immense expectations. However, the men's squad was unable to duplicate its snowboard slopestyle success of Saturday and walked away empty-handed. White finished in fourth place.
Switzerland star Iouri Podladtchikov dethroned White, who posted the highest score in qualifying competition. White fell twice during his first run in the final and followed that with a pair of slips in his second attempt.
His teammates didn't sniff the podium. Danny Davis finished 10th overall, while Greg Bretz placed 12th.
"We let America down," Davis told Yahoo! Sports reporter Jeff Passan. "Sorry, America."
Not only does Shaun White not get the three-peat, he will not even leave Sochi with a medal of any sort. #Sochi2014

— Shawn Smith (@theshawnsmith) February 11, 2014
Toughest Fall: Sophie Caldwell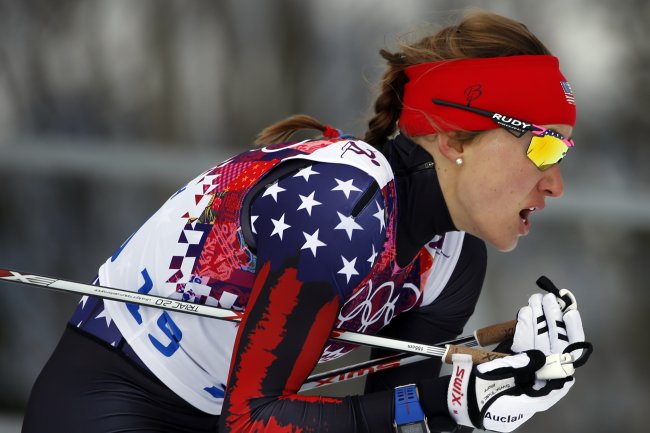 Felipe Dana/Associated Press
The cross-country sprinter emerged from the shadow of more highly touted teammate Kikkan Randall by reaching the individual sprint final. No American female skier has claimed a medal in cross-country action, setting the stage for Caldwell to create national history.
However, the Vermont resident couldn't secure a spot on the podium after suffering a fall during her final run. Caldwell placed sixth out of six finalists, but still managed to set a Team USA record with the greatest finish in Olympic history for a U.S. female cross-country competitor.
Four-time Olympian Kris Freeman gave Caldwell a shout-out, acknowledging her achievement:
Sophie Caldwell was the smoothest skier on Olympic XC sprint course today. Her 6th is new best US Women's finish ever!

— Kris Freeman (@TeamFreebirdXC) February 11, 2014
Most Bittersweet Moment: American women struggle in ski jump debut
Ski jumper Sarah Hendrickson ushered in a new era of women's Winter Games competition Tuesday, becoming the first female in history to compete in Olympic ski jumping. The former world champion led off the new event.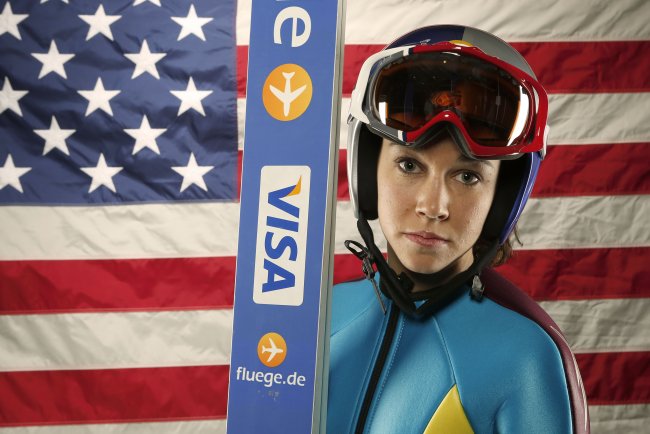 Russ Isabella-USA TODAY Sports
Hendrickson, who recently returned from a knee injury, finished 21st in the inaugural event. Jessica Jerome placed 10th among all high jump competitors, pacing Team USA.
The Americans weren't victorious in the debut, but it creates an entire new avenue for female skiers to pursue in years to come.
No medal for US in inaugural Olympic women's ski jumping, but all earned victory by getting sport added to Games. Event still under way.

— Liz Clarke (@lizclarketweet) February 11, 2014
Clutch Effort of the Day: Devin Logan lands 720-degree spin to secure silver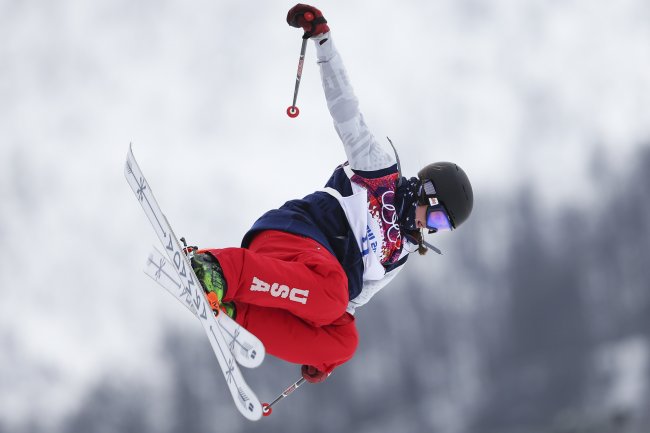 Sergei Grits/Associated Press
The freestyle skier brought her best effort into the slopestyle final, finishing with a scintillating run that earned her a silver medal. Logan connected smoothly on a 720-degree spin and prevented Canada from wrapping up the event with a clean sweep in the medal department.
"[The Canadians are] really good as you can see," Logan told the Associated Press (via Fox Sports). "They're definitely giving us a run for the money. It helps us progress our sport. It's nice having a little bit of a rivalry trying to beat them or one-up them."
.@dlogan (D Lo) represents for #TeamUSA in women's ski slopestyle. STORY http://t.co/HHVouyC2XM #GoTeamUSA #Sochi2014 pic.twitter.com/115uKEoWRm

— US Olympic Team (@USOlympic) February 11, 2014
Logan is an established X Games star who routinely shows off an arsenal of awe-inspiring moves. She stepped it up on the sport's greatest stage.
Best, but Ninth: Marissa Castelli and Simon Shnapir
The New England ice skating pair posted a personal-best score Tuesday in the short program. Castelli and Shnapir earned a 67.44.
But their best was not nearly good enough. The duo is in ninth place entering Wednesday's long-program session.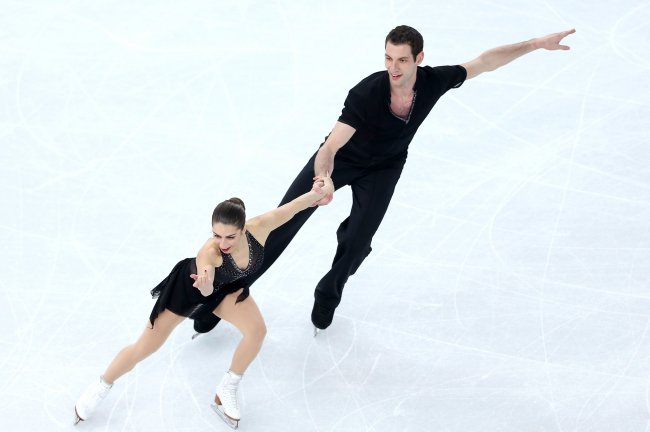 Matthew Stockman/Getty Images

Sidelined: Bob Costas
Bob Costas's streak of 157 Olympic broadcasts dates back to 1992. It ends tonight http://t.co/rZWYV12LVl @NYMag pic.twitter.com/KGg5LGCknW

— NewsBreaker (@NewsBreaker) February 11, 2014
The veteran sportscaster has been involved with NBC's Olympic coverage long enough to be considered America's narrator for the Games. He took Tuesday off, dealing with an increasingly concerning eye infection.
Here's hoping he's back in action soon with more stories to tell.